Apparently my Step-Dad knows him. He said hello and asked "I trapped a hog. Y'all wanna go see it?"
"Yeah!" was my Step-Dad's immediate response. Followed by "Get yer camera an' come take a picture of this hog."
With that we were off. Off to see the, uh, hog.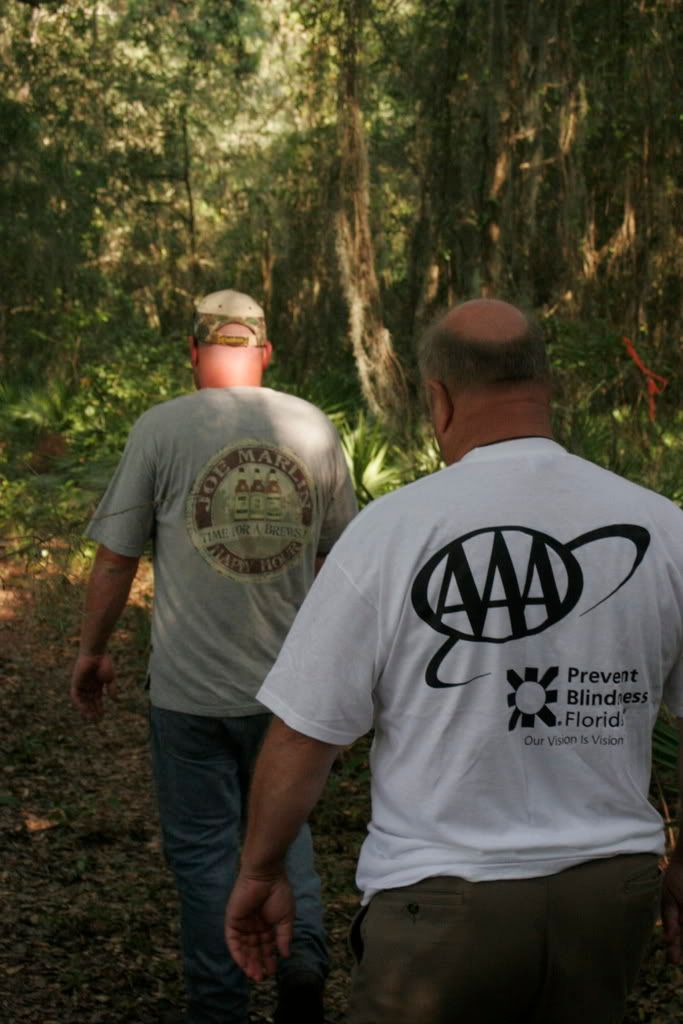 This is the trap. Apparently they work largely in the same way as the old Coyote and Road Runner traps.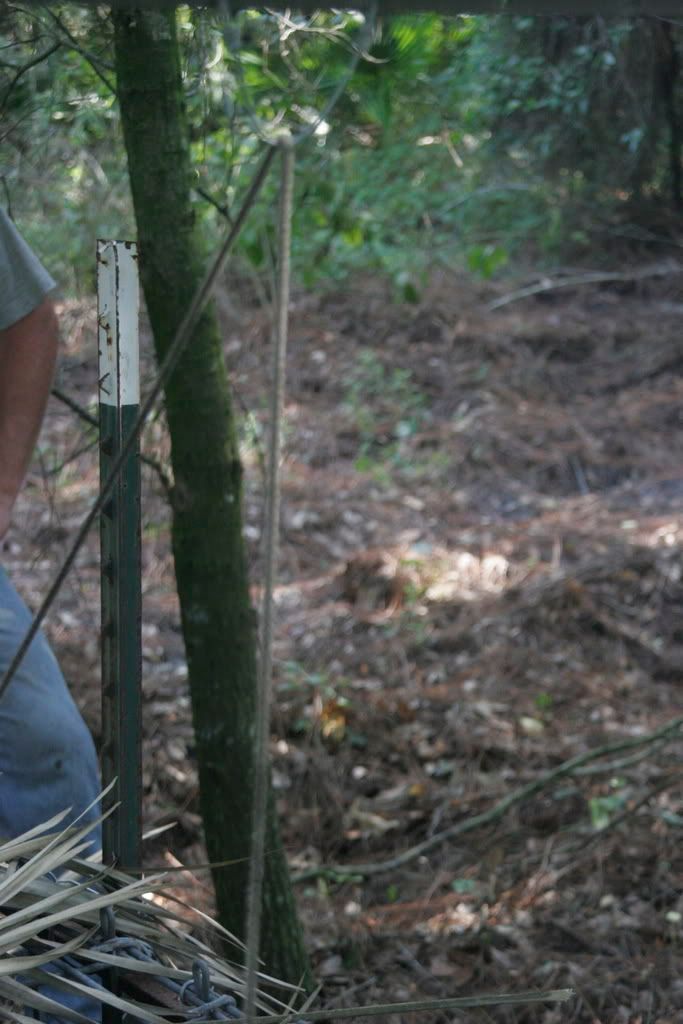 See?
This is the bait. Corn in a bucket.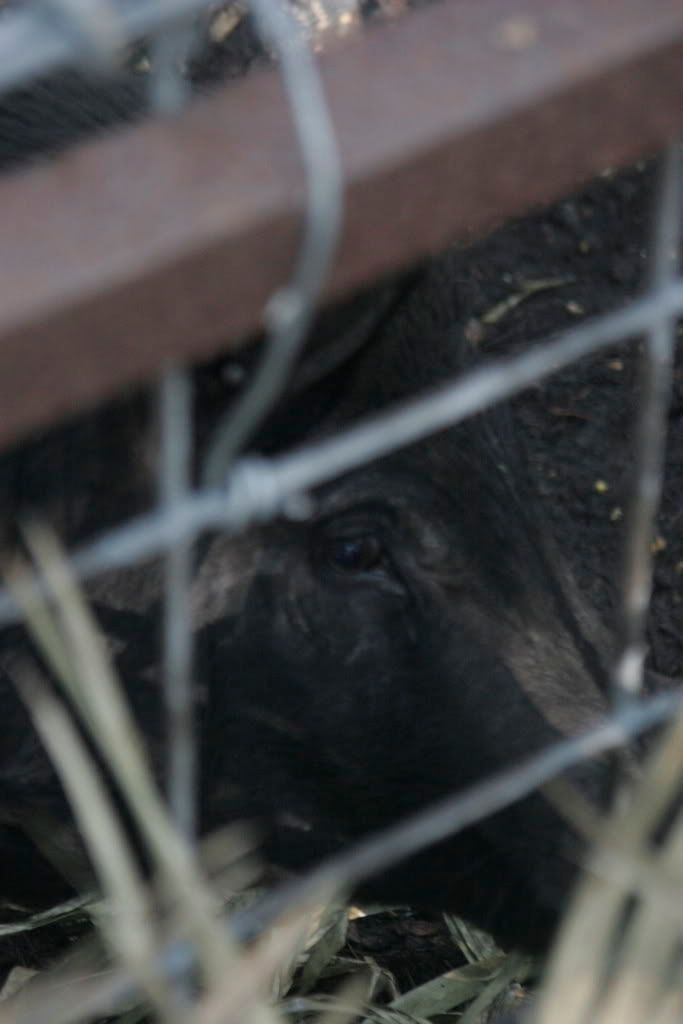 Then we met this guy. A Neighbor we never see. He told me a donkey will easily kill a coyote. Fascinating!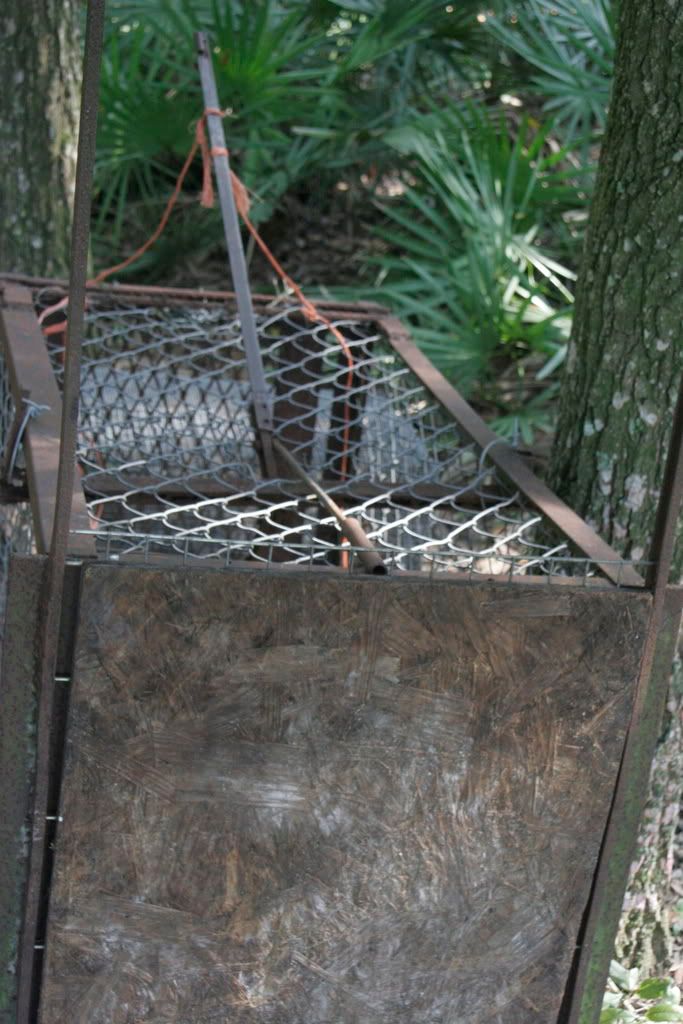 A candid, up-front look at the intricate hog-caging system.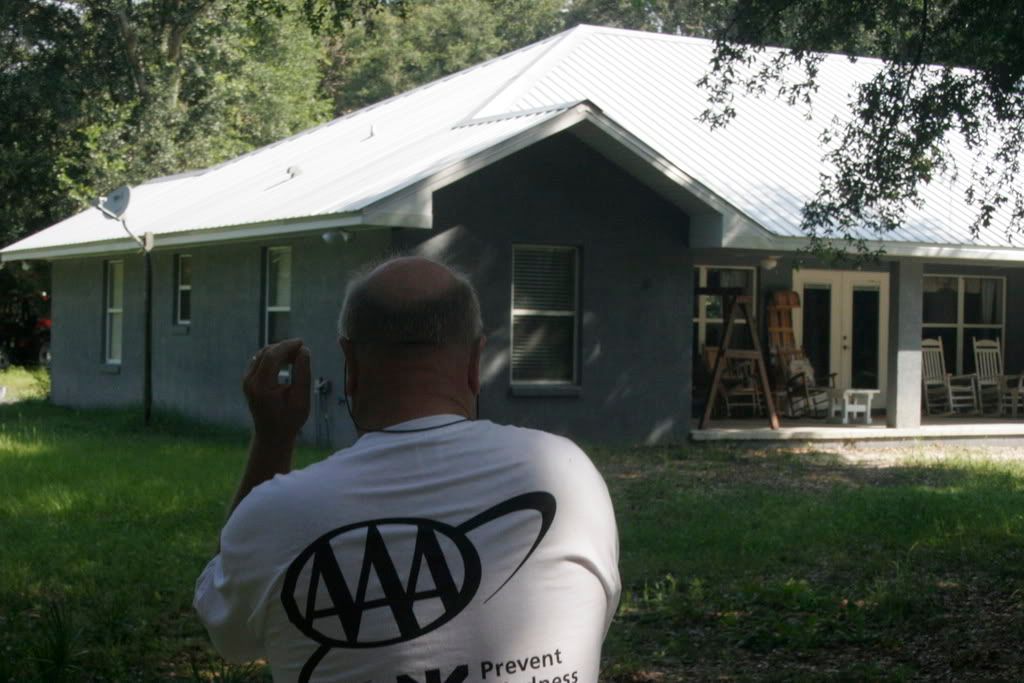 Then, happily returning to civilization.