The usual routine. Going skating and documenting it.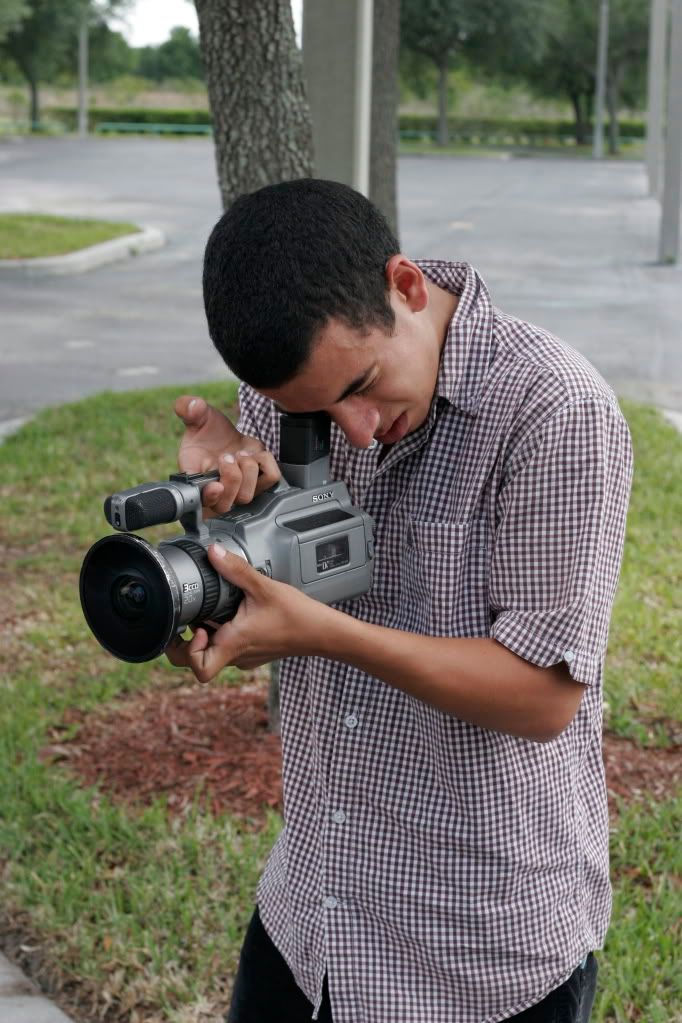 Stephen Buggica finally got his VX back from Tampa PD so I rounded the posse up and got a sesh going.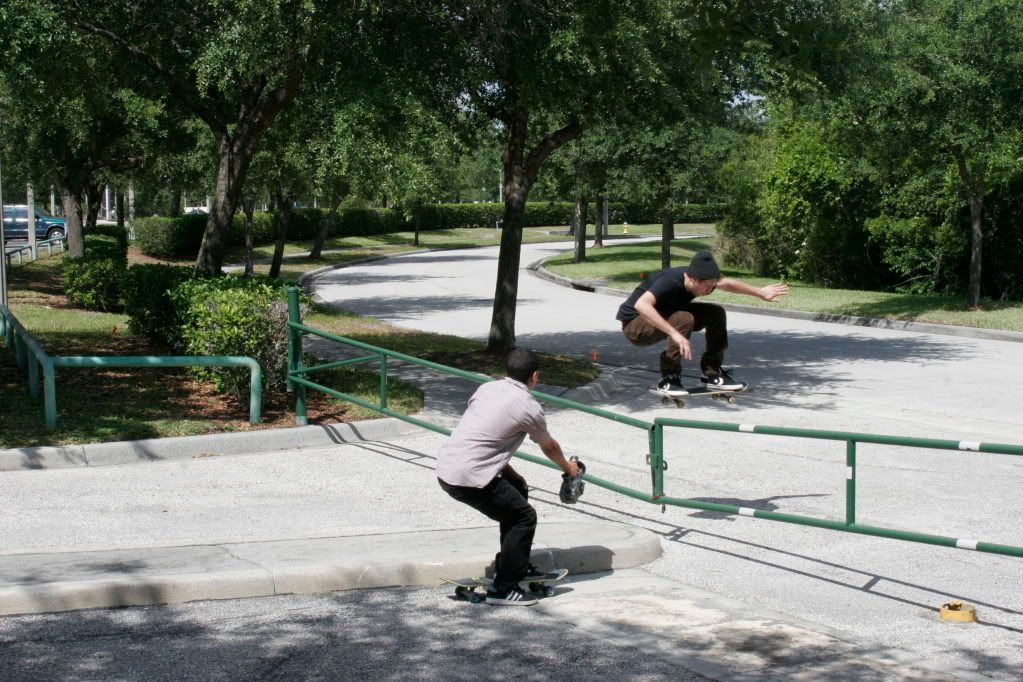 PJ came along, and things got started pretty early once we finally decided on a spot.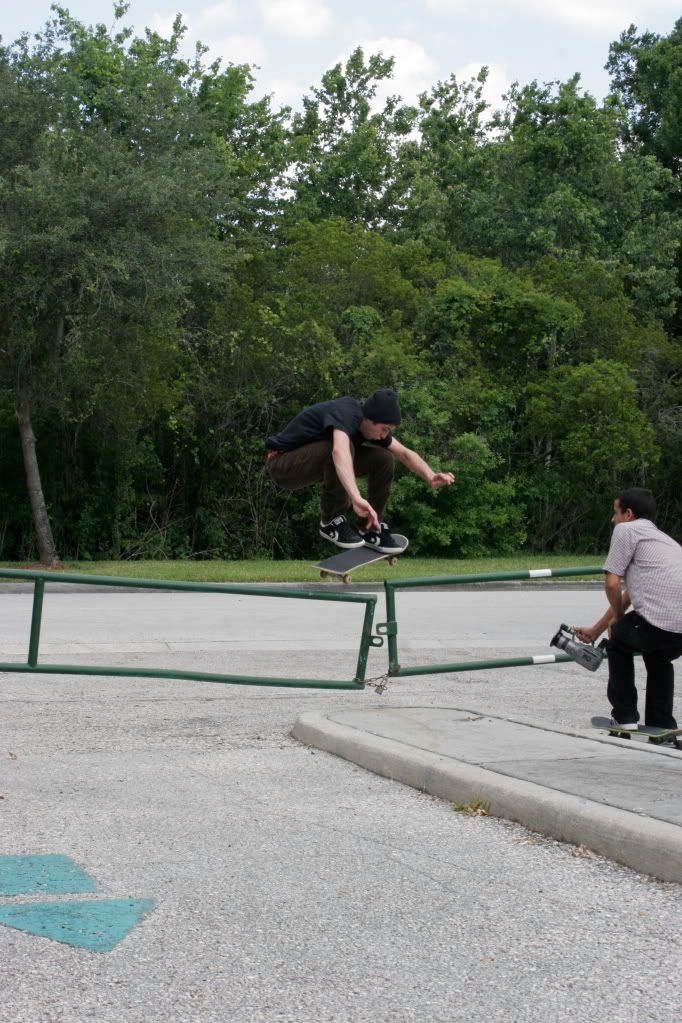 I like this. Too bad most mag editors wouldn't. If only it was 2000 again!
Sized up this bad boy. But alas, trouble was brewing...
The cop that was right across from the street from the 3 stair. I walked up to her and politely asked if we could skate it. "I don't see any problem with that." This photo is my way of shouting her out for being so reasonable.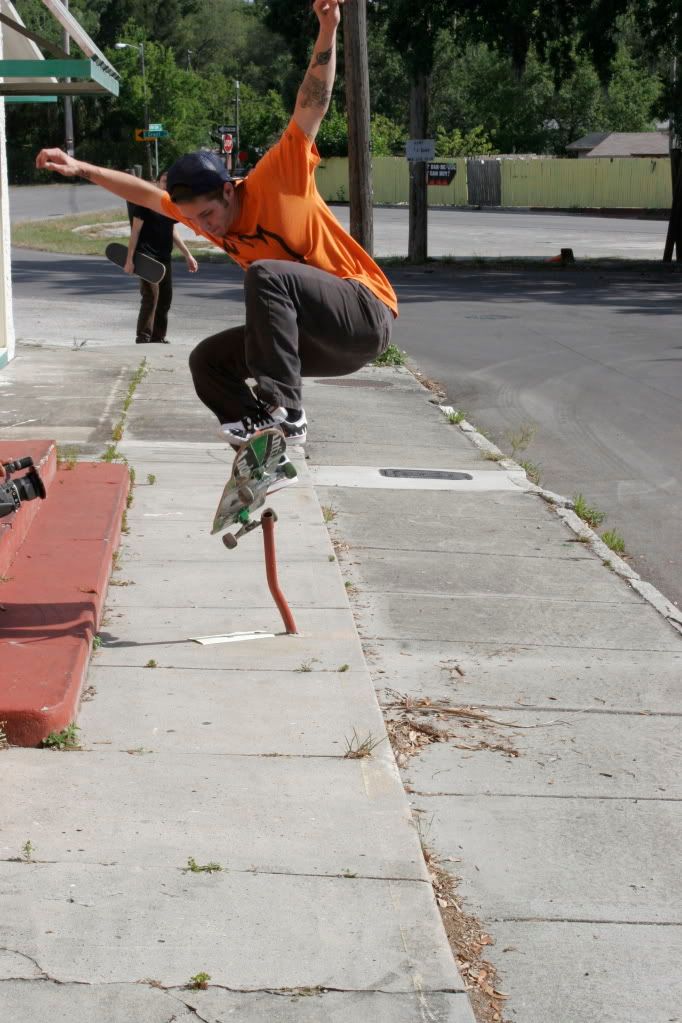 The old reliable. Check the pole though; is this technically a kinked pole jam? Breaking new ground down here!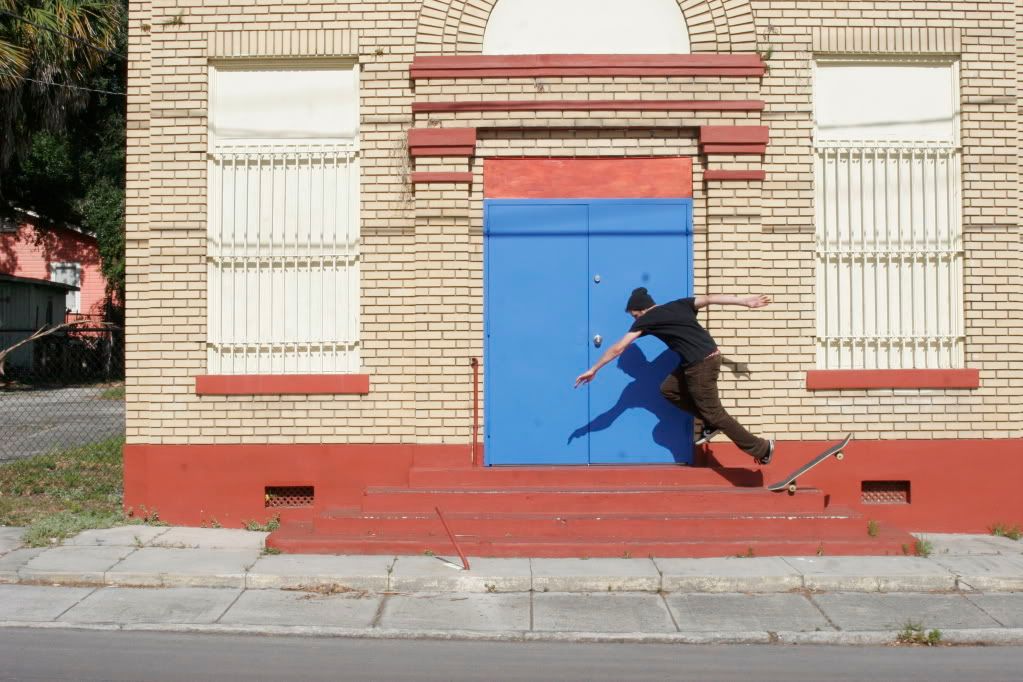 It's a good thing PJ didn't land this one; look at that gross angle. Anyway, the heat was on (literally and not metaphorically) so it was on to a more agreeable spot.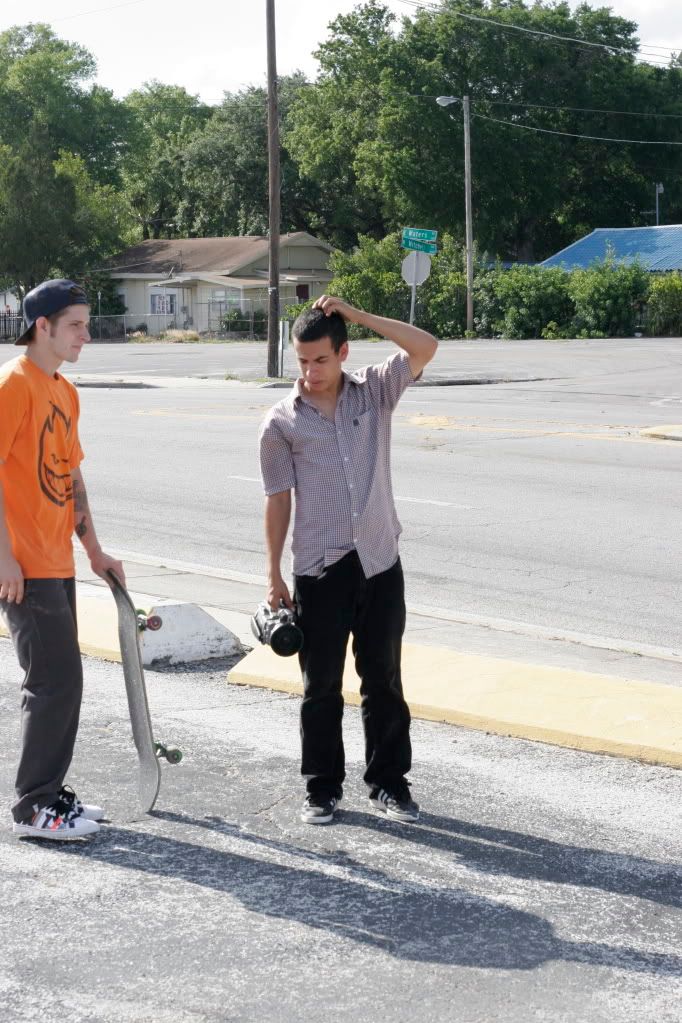 Feeling it out.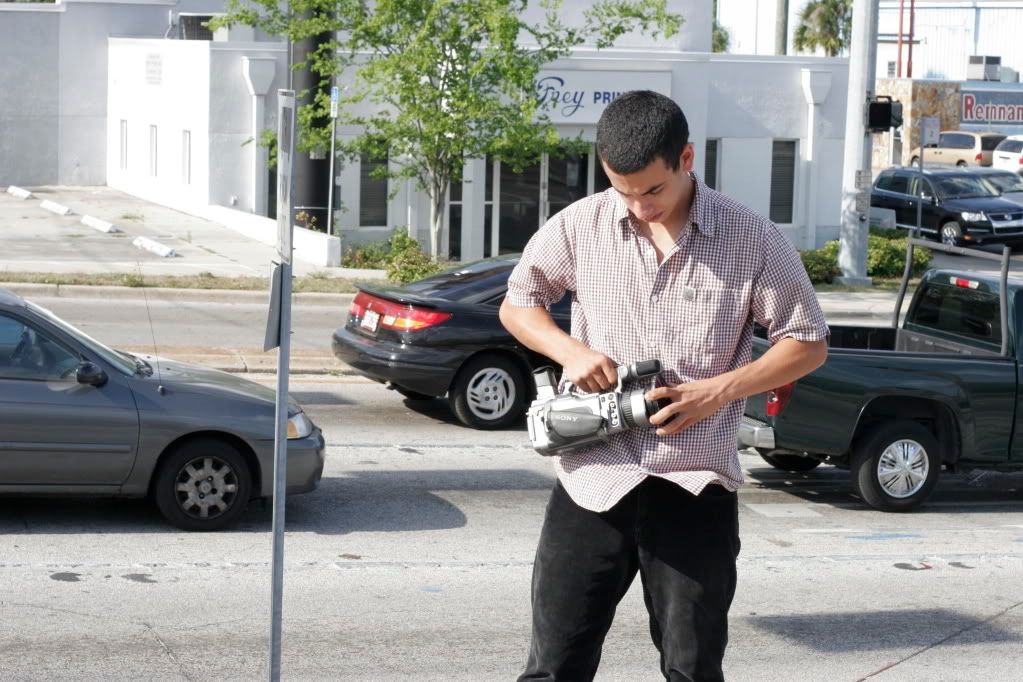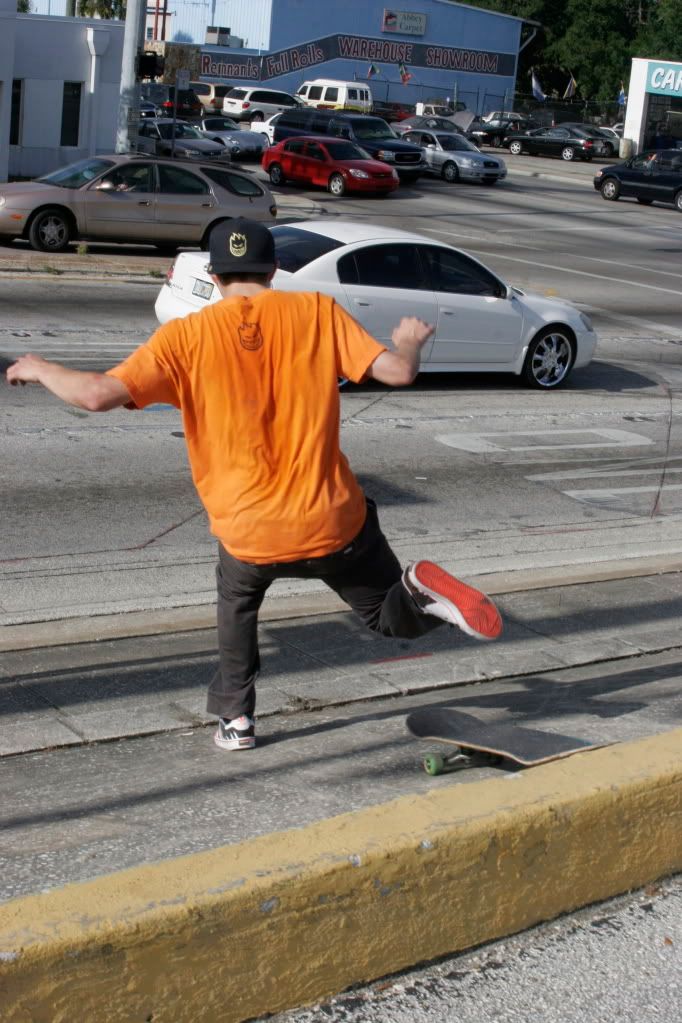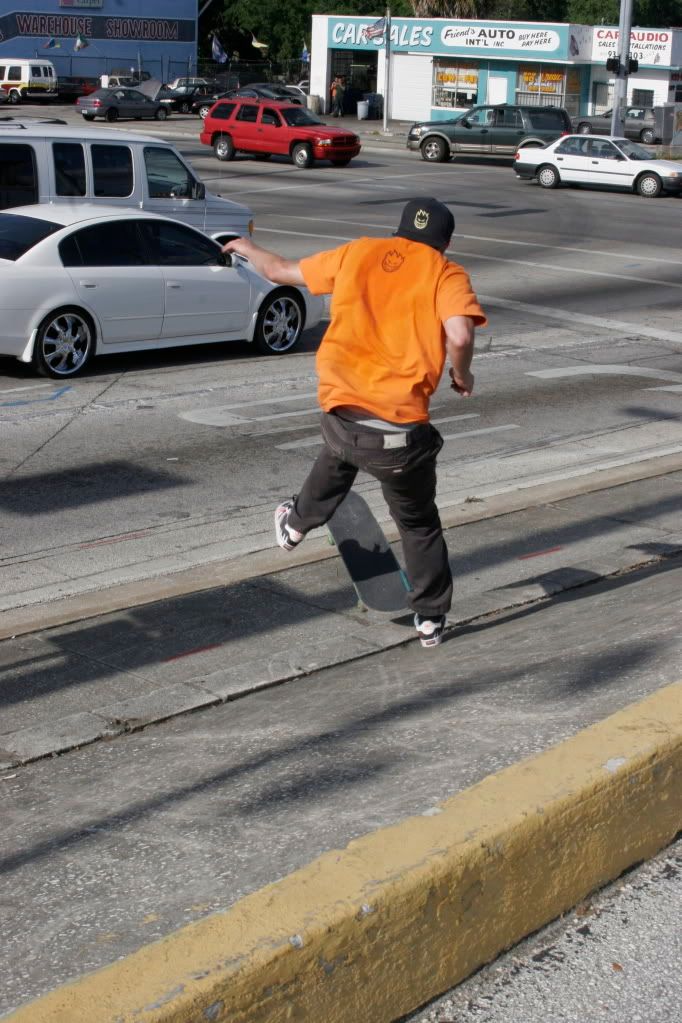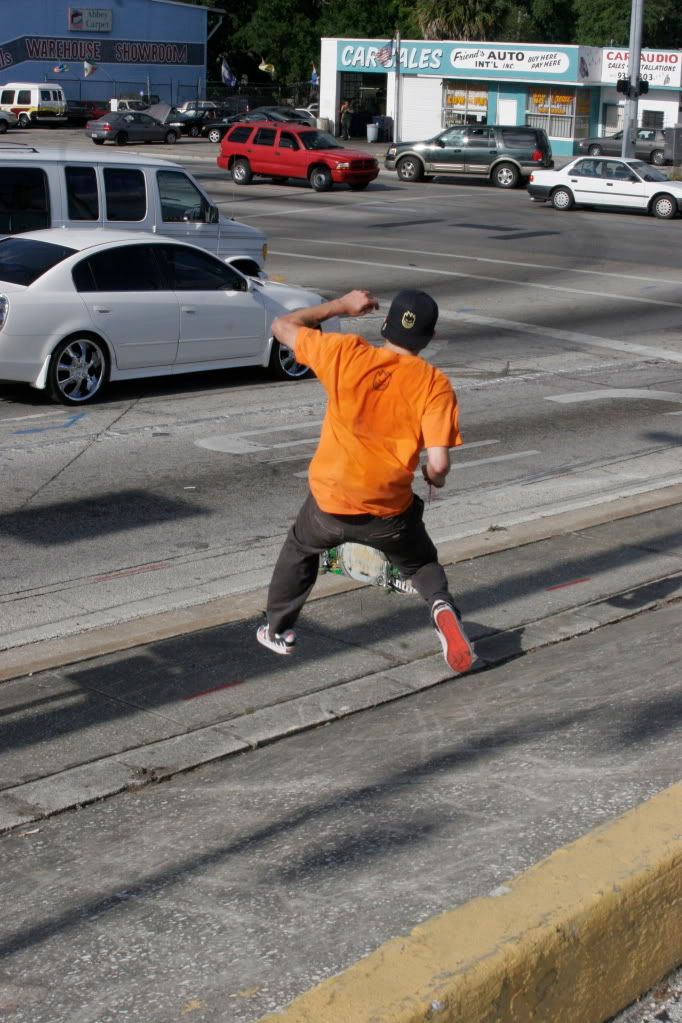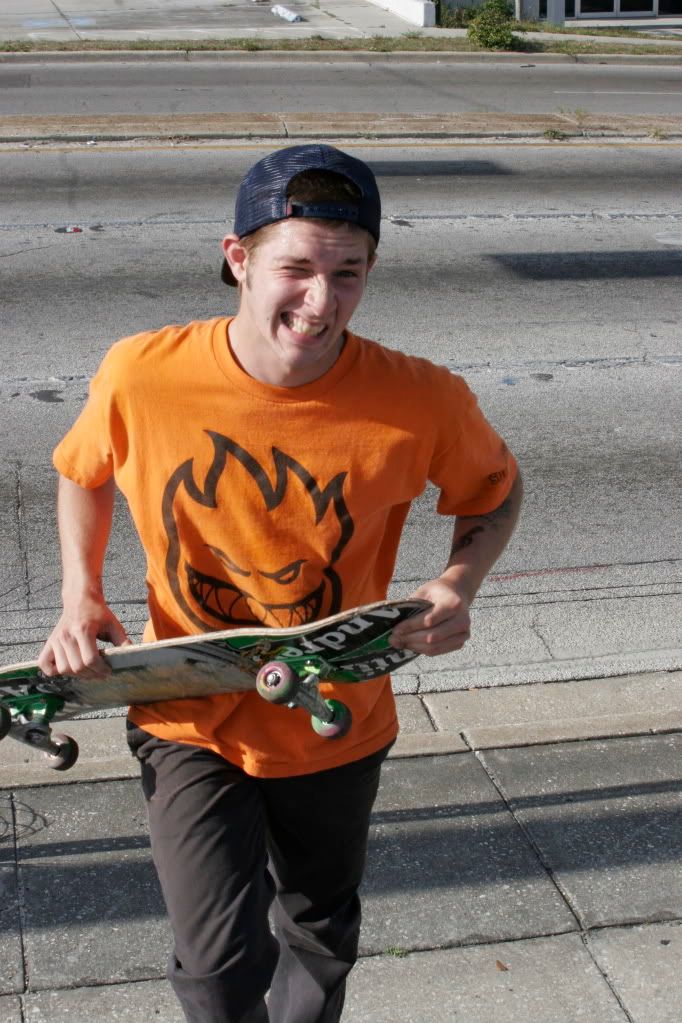 This is actually a success face. Yeah, Brist.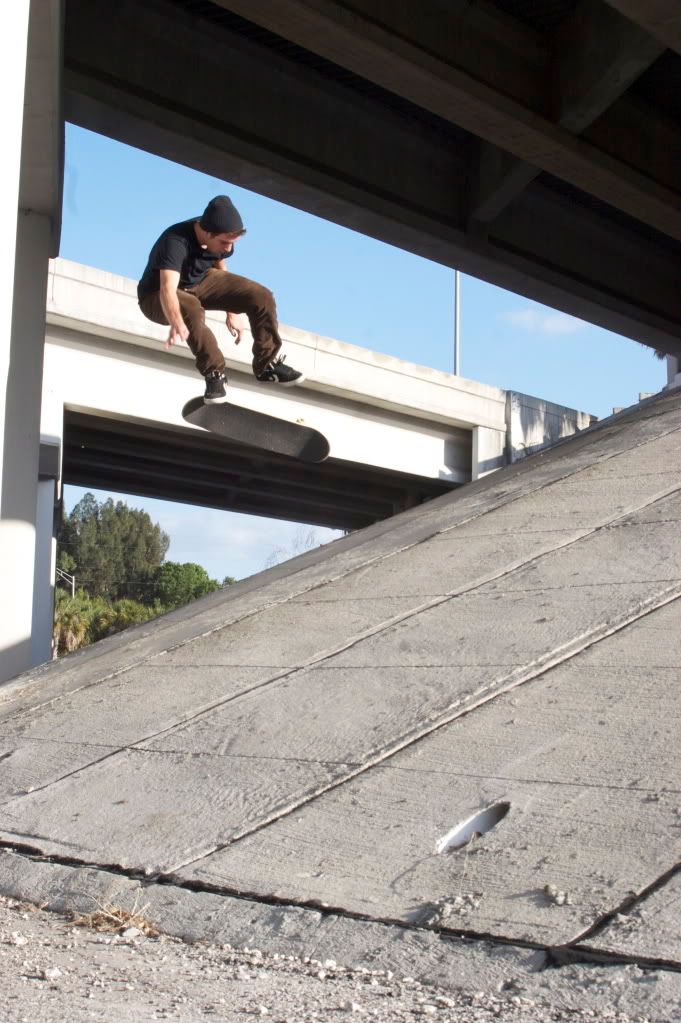 Out-take.
From this it was onto Call of Duty and Hot & Ready pizza's. (which were very hot, but not ready).