I went to college in Daytona Beach, FL. I left pretty much right afterwards. Not right after I graduated, but right after I dropped out. Ironically I've been more successful as a college dropout than a college student. So the Get Buck constituency decided they wanted to see all these spots I'd been talking about. See, despite Daytona being a totally awful place to live, it's a pretty good place to skate. Usually the weather is nice, you're never really too far from the beach, and the waves nearby usually inspire architects to build something that references the waves on a building. So there's almost an overabundance of banks. Spot-wise, Daytona is awesome. Everything else-wise, well, I'll just say this: I moved away didn't I?
That being said I have some good friends out there I hadn't seen in forever so it was time to reunite and do some shredding. One of my favorite people, Kim Rhodes, went and started dating OG Pool pro Kelly Lynn, and he went and got Team Pain to build an amazing new park in New Smyrna Beach. James Benny opened up an awesome new shop right on the beach called The Portfolio Project that has an amazing selection and local ripper Evan Ahlswede behind the counter. James is the Tum Yet0 and Innes rep so if you're looking for something a little hard to find hit up The Project.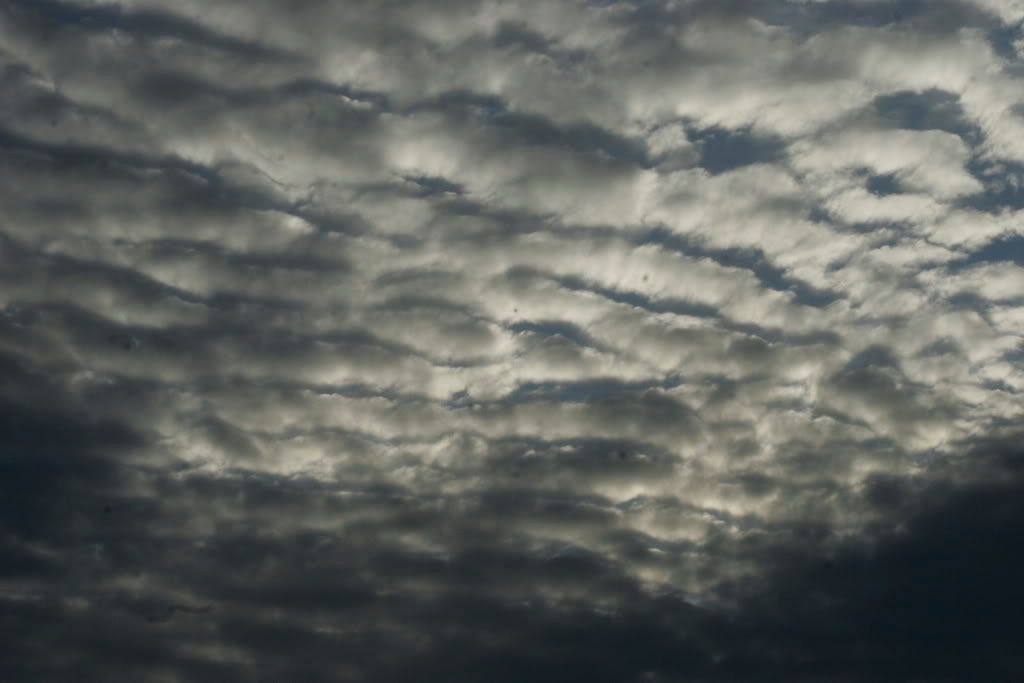 The skies were amazing on our day on the other coast.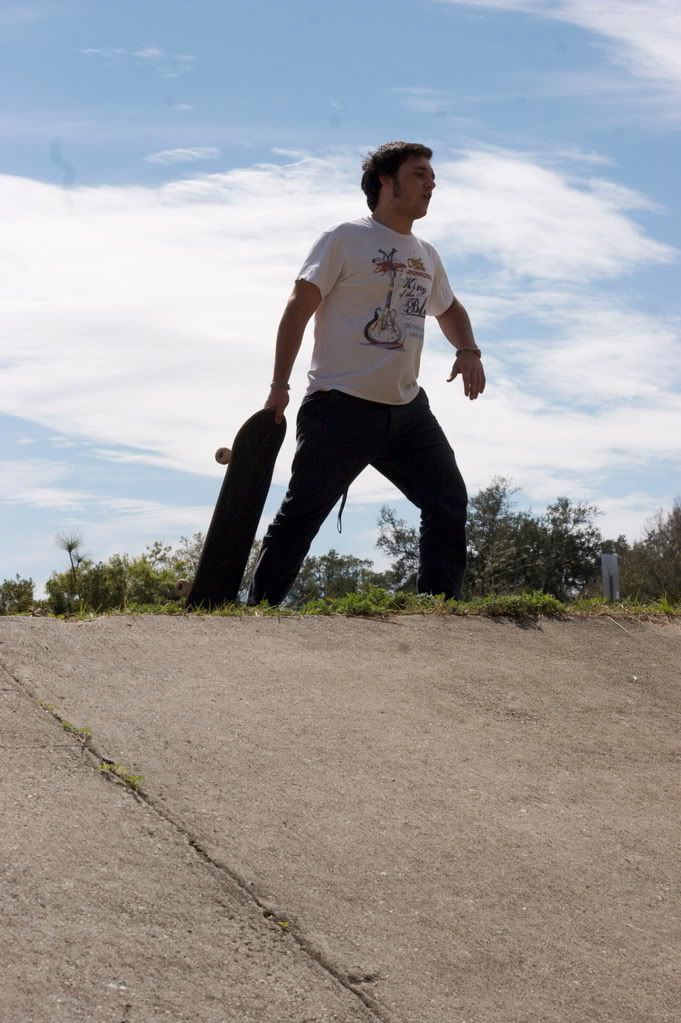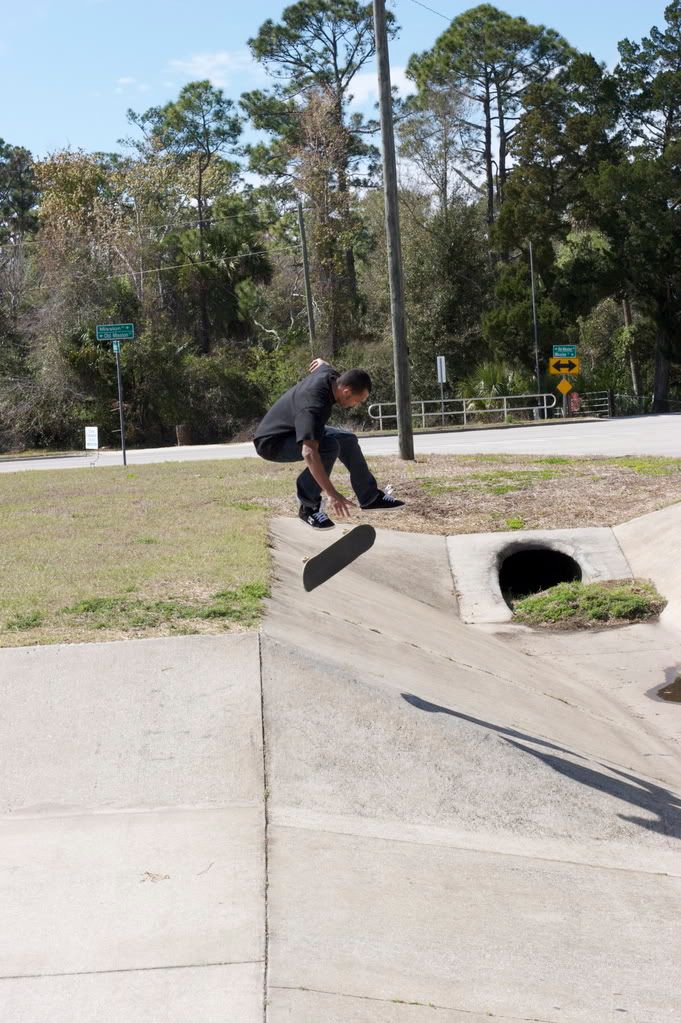 We hit my favorite ditch ever, the Reservoir, in New Smyrna first. John and Chris pretty much took to it right away but as usual, the fun factor of the Reservoir prevented anything really gnarly from happening.
Then we went to check James' shop out. No photos got taken, I didn't want to look like that Asian guy from Caddy Shack. Remember that scene when Rodney Dangerfield is walking into Bushwood Country Club and he's with an Asian business partner and he's shooting photos of everything and Rodney yells "Hey Wang! It's only a parking lot!"
But Evan told us about a new gap down the street. Right on the Atlantic. We went down there with Evan following us on a board and James following us on his tricked out ride: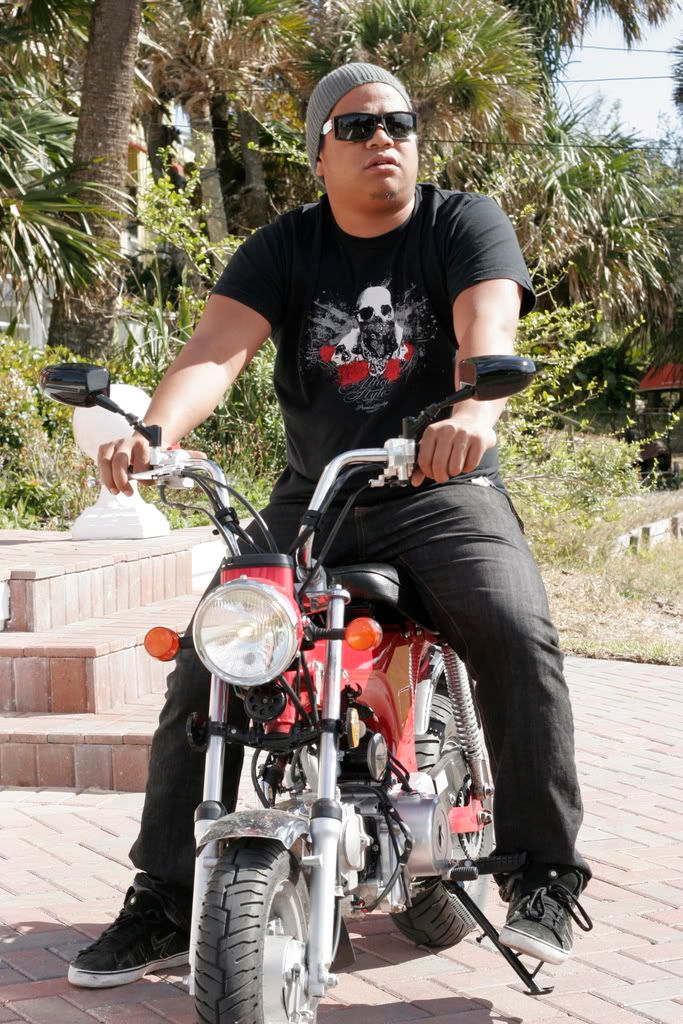 THIS is what Evan casually referred to as "this little gap down the way."
Check the framing. An old guy told us if we don't know who's house this is, don't skate it. A quick "Hey it's my Uncle Larry's house" from Stuart took care of attack of the geriatrics.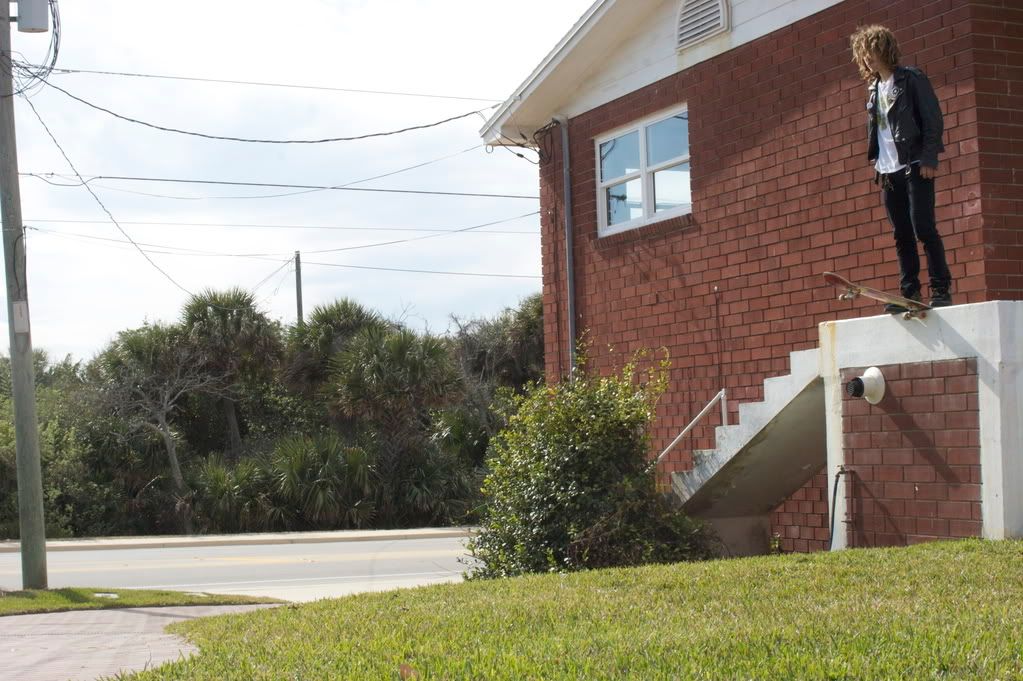 Hype.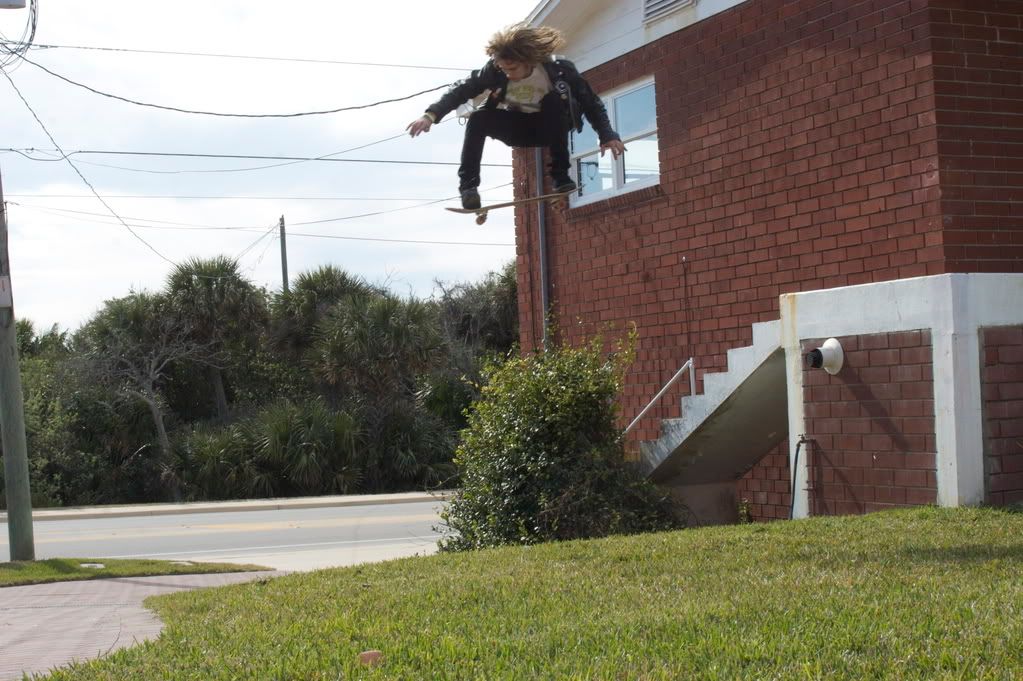 This isn't the illest trick that went down. It's going to a mag.
After the carnage we went to the park, but since it's not officially open I left the camera in the bag. Thanks Kim & Kelly for letting us skate. The park is amazing. We wrapped up Tranny Day at the NSB park and went into downtown Daytona to hit some of the spots the posse was psyched on. Even found some new stuff too.
Saw this Cadillac taking camera phone pictures of us; psyched we were skating, so I shot a photo of him too. Typical easy-going beach type.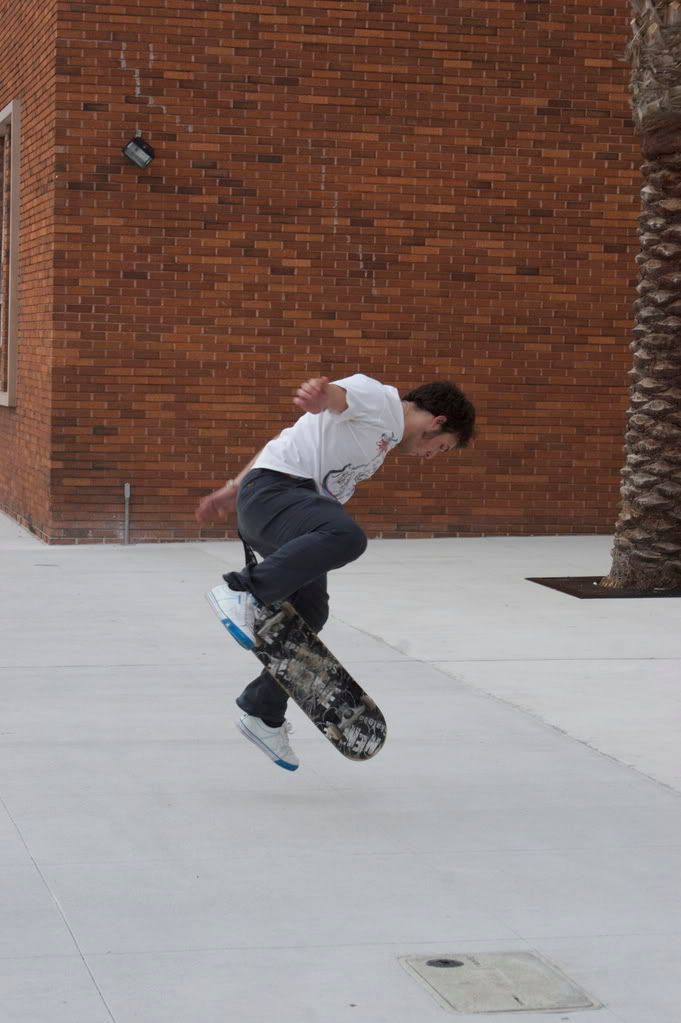 I was gonna keep this photo for a mag, but I'll drop it on the blog.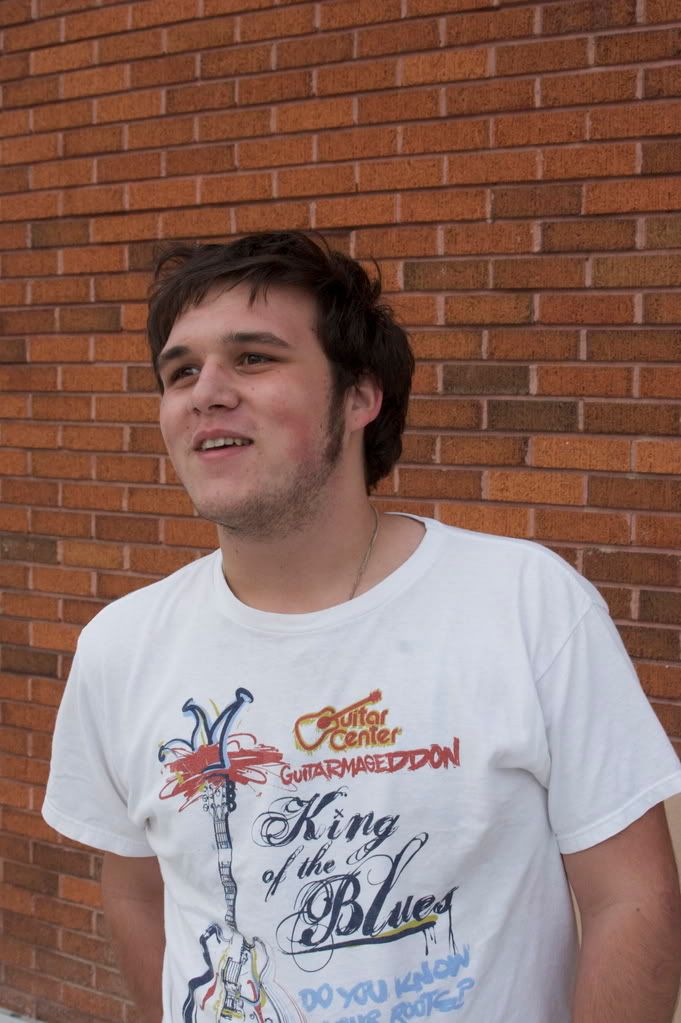 Always like to shoot photos in front of these bricks. They're a great shade of red.
The rail was not kind to Chris.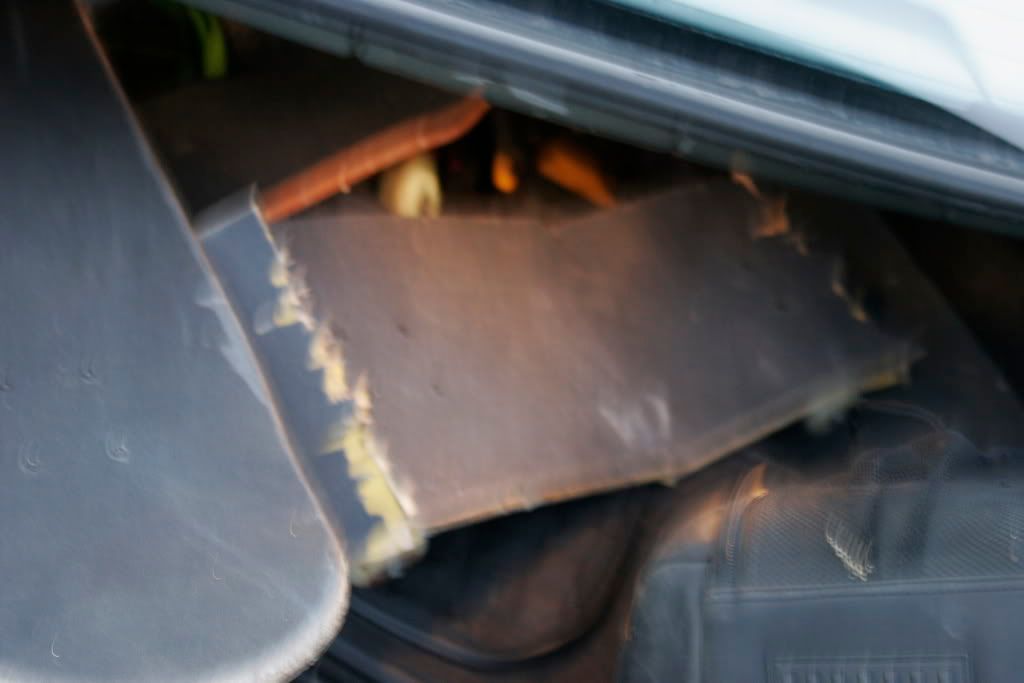 This means the trip is over.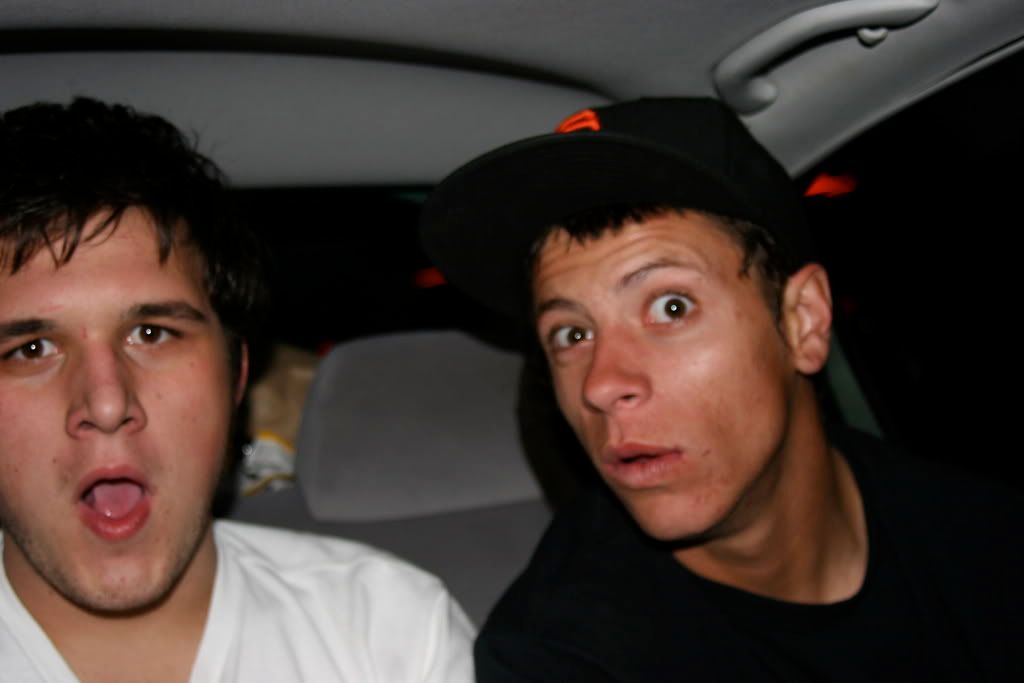 But bad vibes can't hang out with us too long. and soon fun was back in fashion.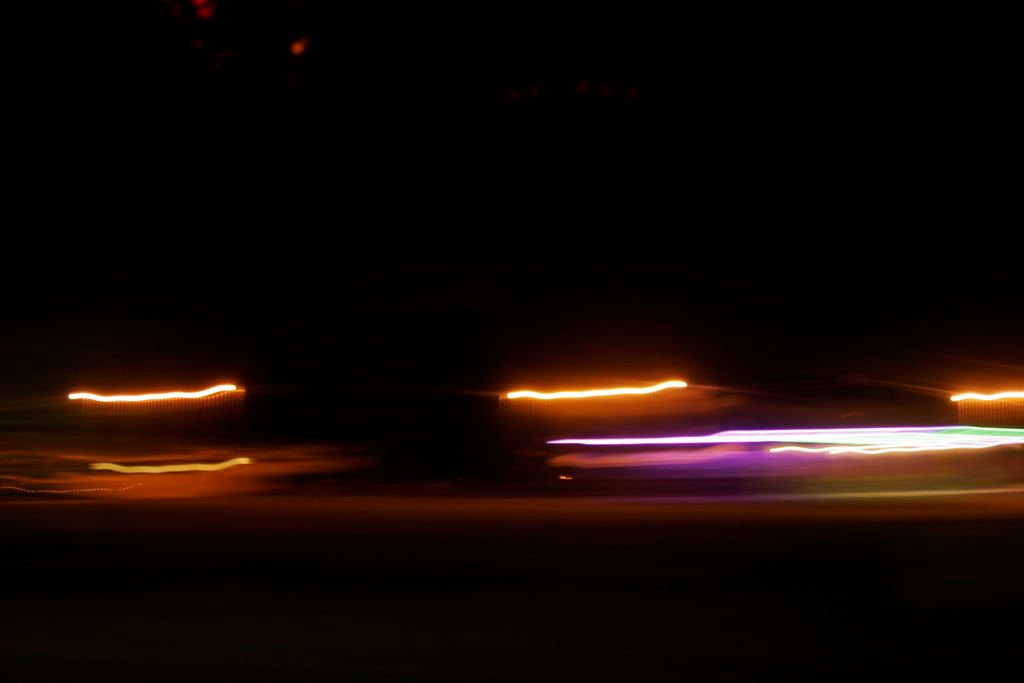 We saw a DUI pull over on Highway 40 coming home and it was the gnarliest biker chick you've ever seen. The funniest part was that there were 3 Cop car's there. How embarrassing. For the cops, not the woman.
A nice picture will cheer anyone up.
Another thing that brings fun back in fashion: Good jams.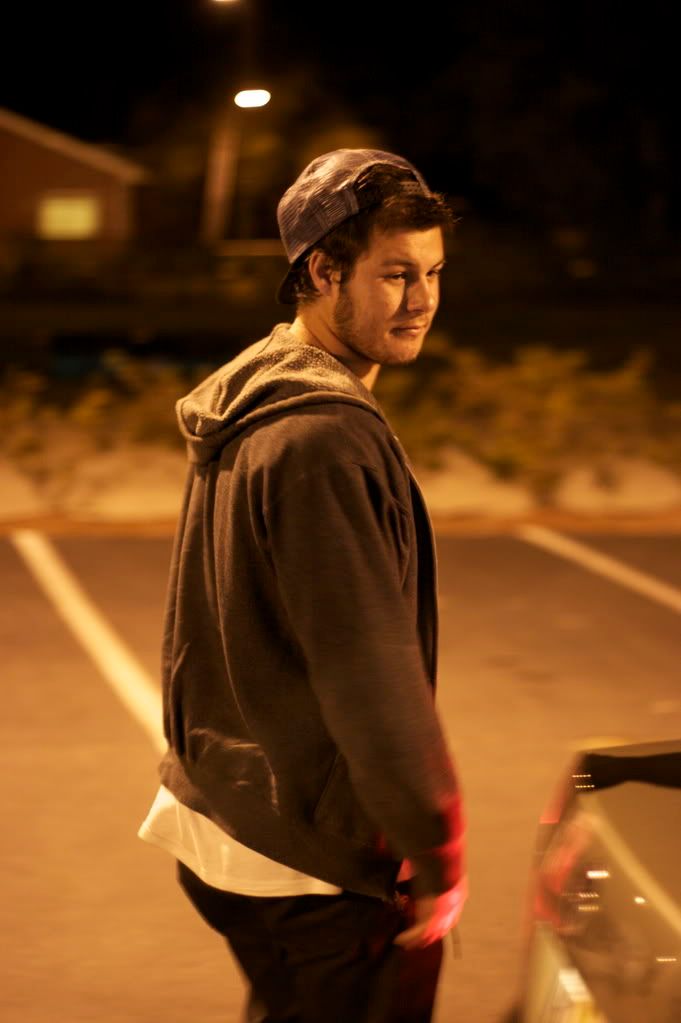 Thanks for a fun day, Kim & Kelly, JT and Evan and the Get Buck Crew.