I forgot how frustrating it was to skate Downtown, especially on a weekday. Knibbs and I went for broke.
Pffftt, let's have a rematch at Curtis Hixon Park, dude.
Instead, Jereme jumped rocks.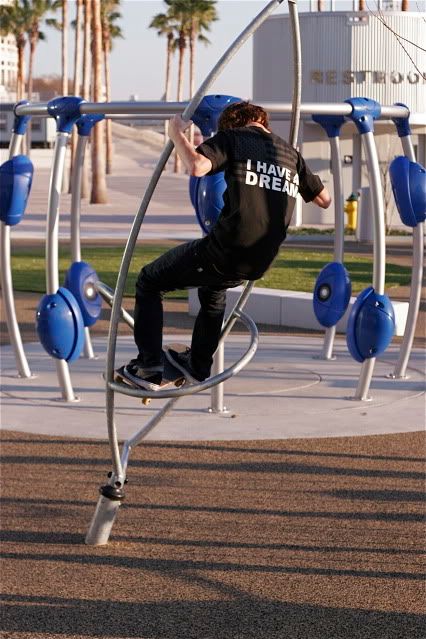 And learned 900's. So I did get a photo at the Park.
No chance.
We did get some time in at Blue Ten though...
Let's just call it a wrap...