After the contest I took my little homie from Daytona Devin Bagnoli to the Bro Bowl and Turtle Ditch in downtown Tampa. He'd never gone out and shot street photos. Big day for the little guy.
Someone built something new at the ditch. Devin, frontside ollie.
My buddy Turtle drove Devin out and hung out/skated a bit. His homie is a BMX'er and was hyped on the ditch. I don't know anything about BMX, so this trick is a mystery to me, but I'm still hyped on my first BMX photo.
Little guys do little guy tricks. I mean, I can't do airwalks...
Would this be a nosepick?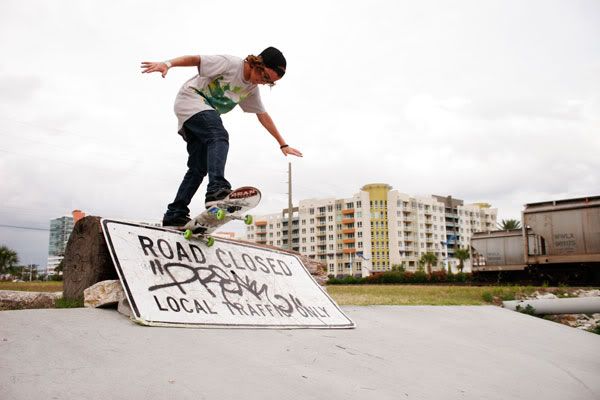 Back tail.
Fun time.