Since it's so brain meltingly (a real word BTW) hot in Florida right now skating is pretty much an evening affair. No one wants to get fried while Kickflipping.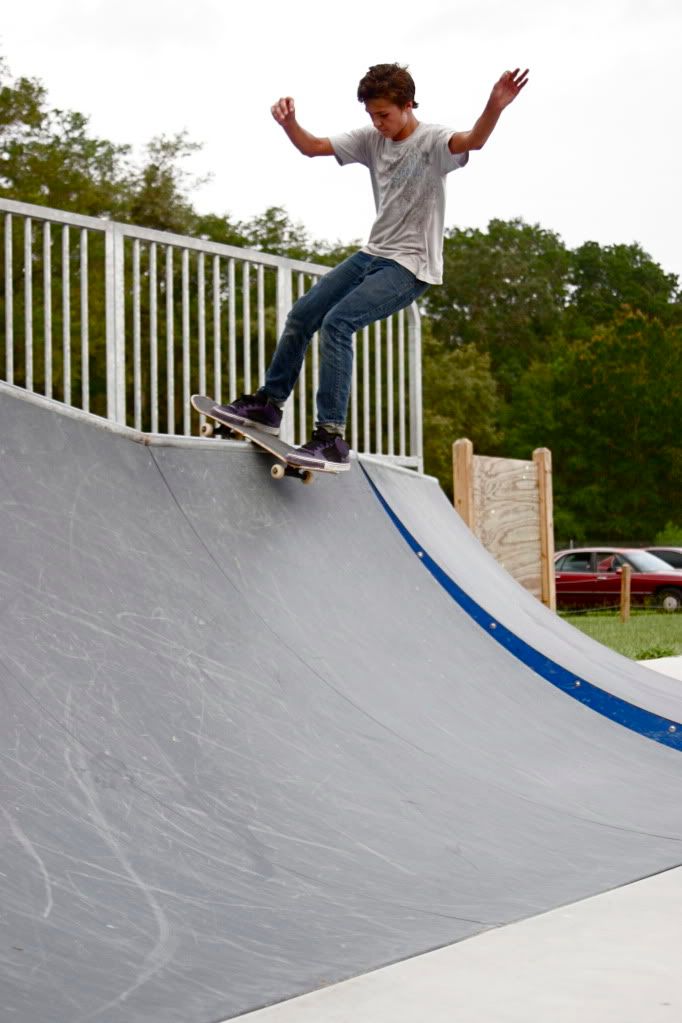 Still from a sequence. gap the channel to Boardslide.
Tumultuous skies all evening.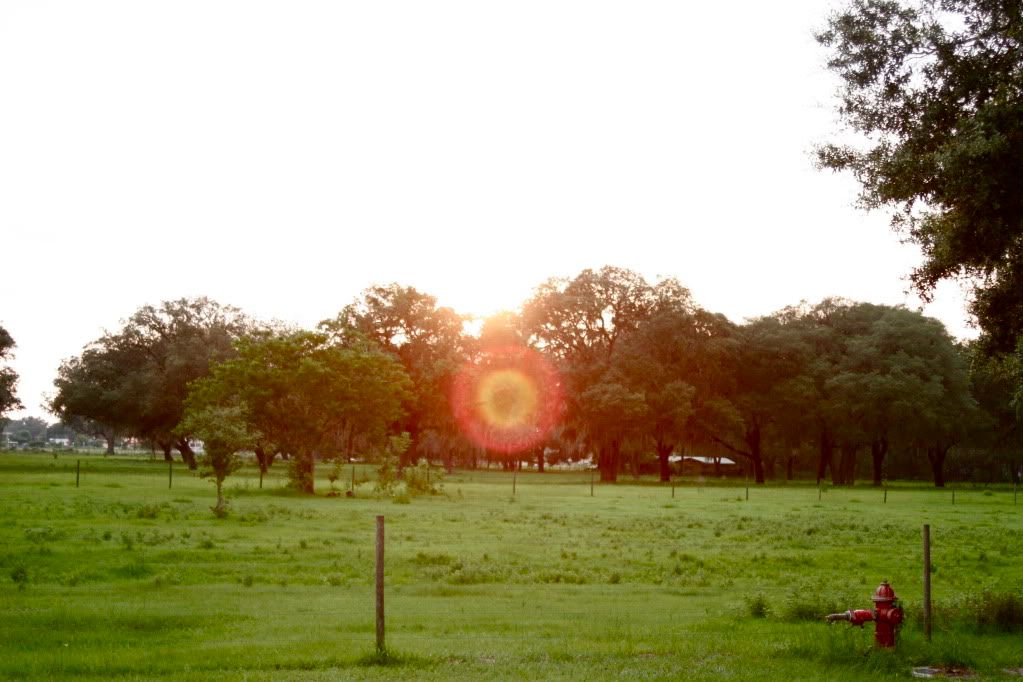 And a stunning sunset.
I didn't know Earl could do Suski Grinds.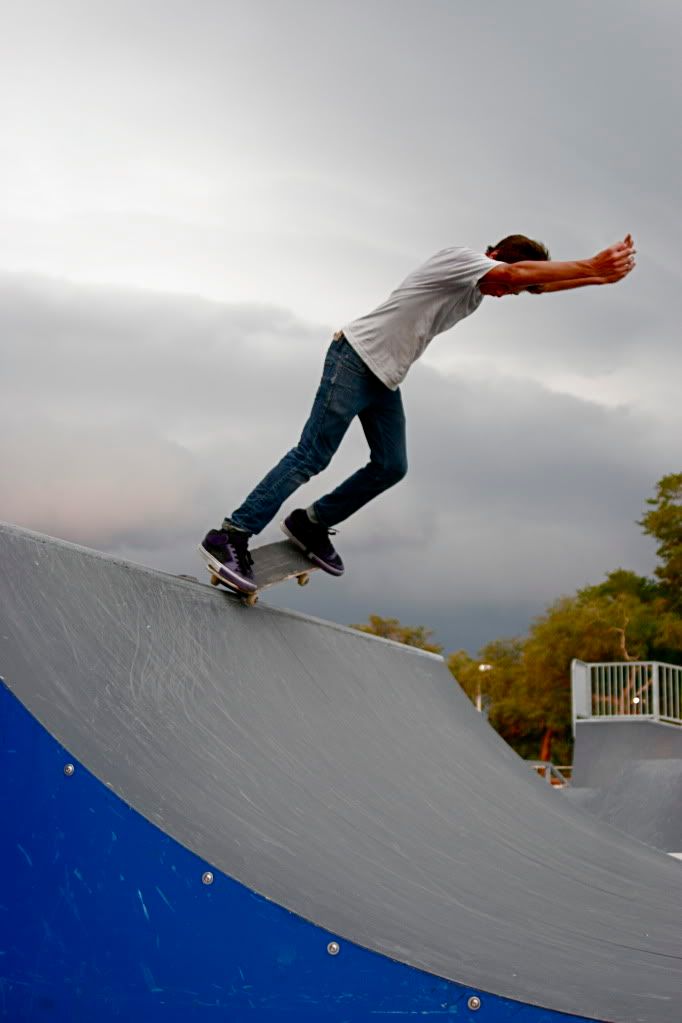 Nosegrind.
Then the dynamic duo decided to start tangling with the hubba.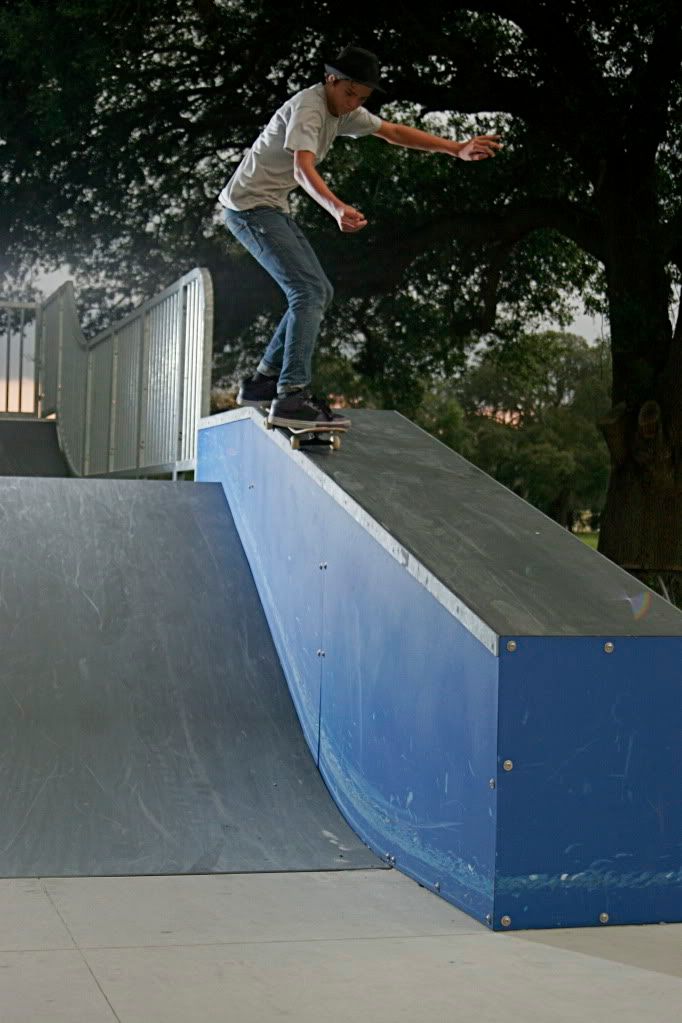 Duel.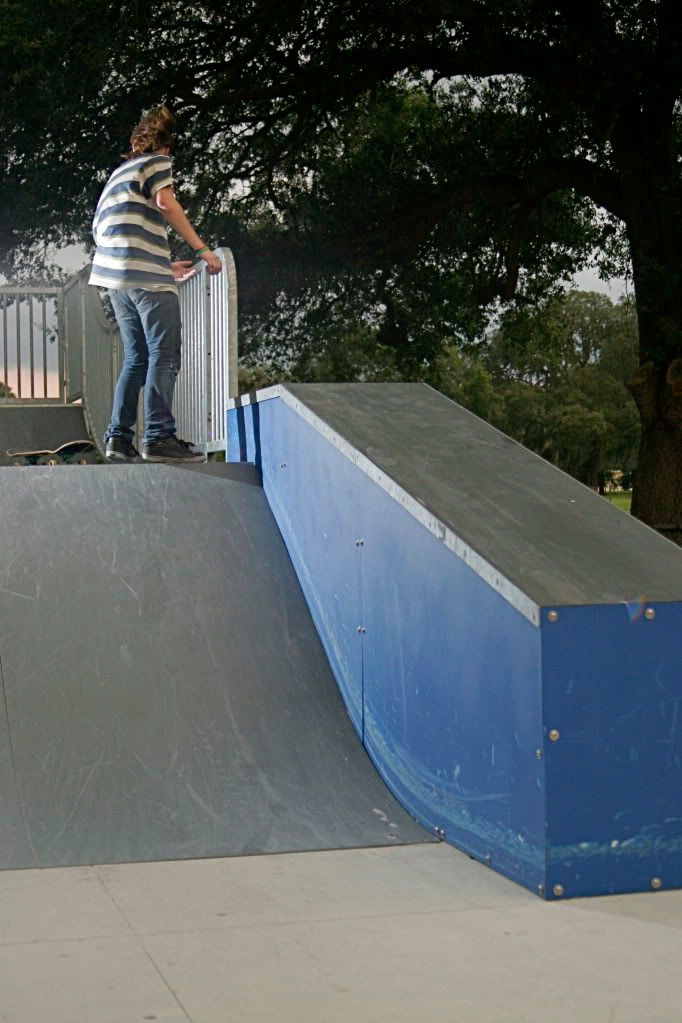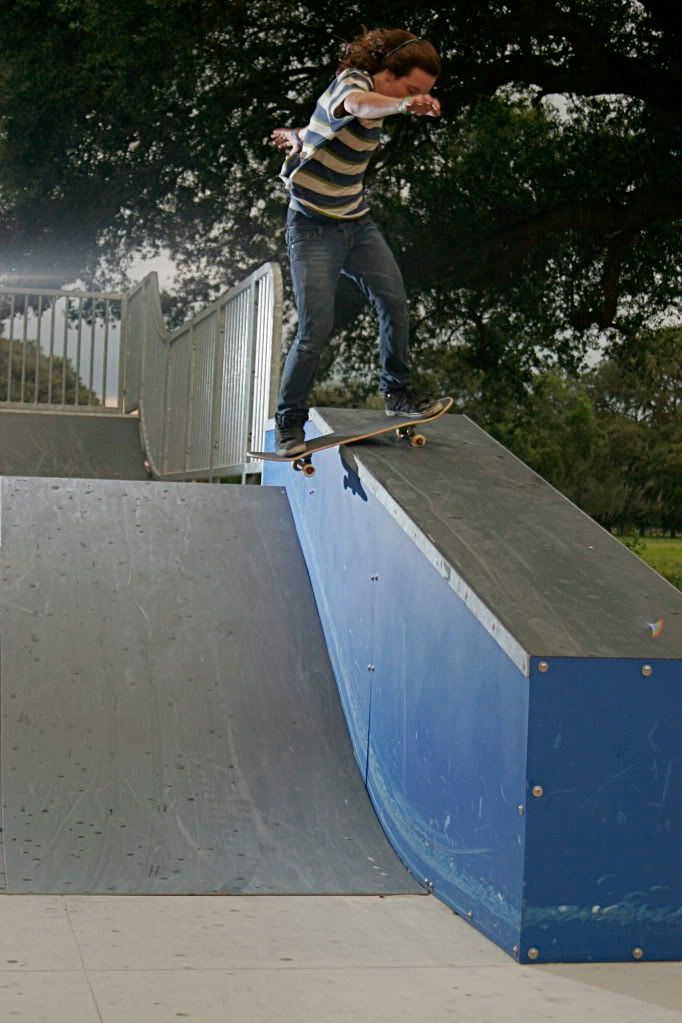 Then Earl pretty much just let it roar and popped out 3 tricks on it.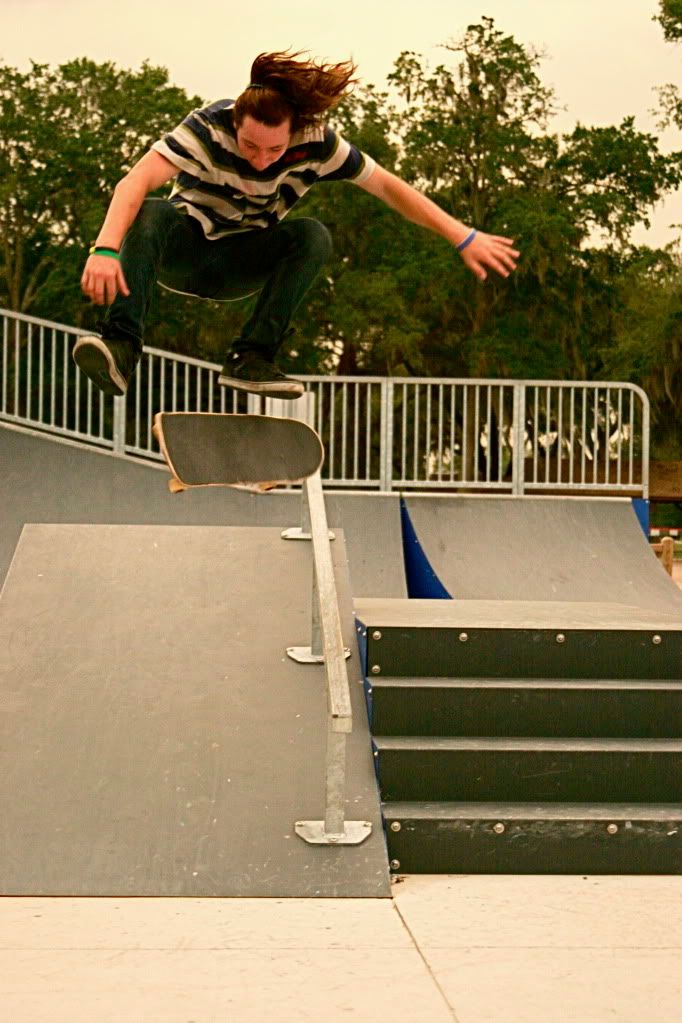 Thanks bud!