Hardcore shows are always a good time. Especially when there's a bunch of people from Polk and Highlands county there. Good times with good people.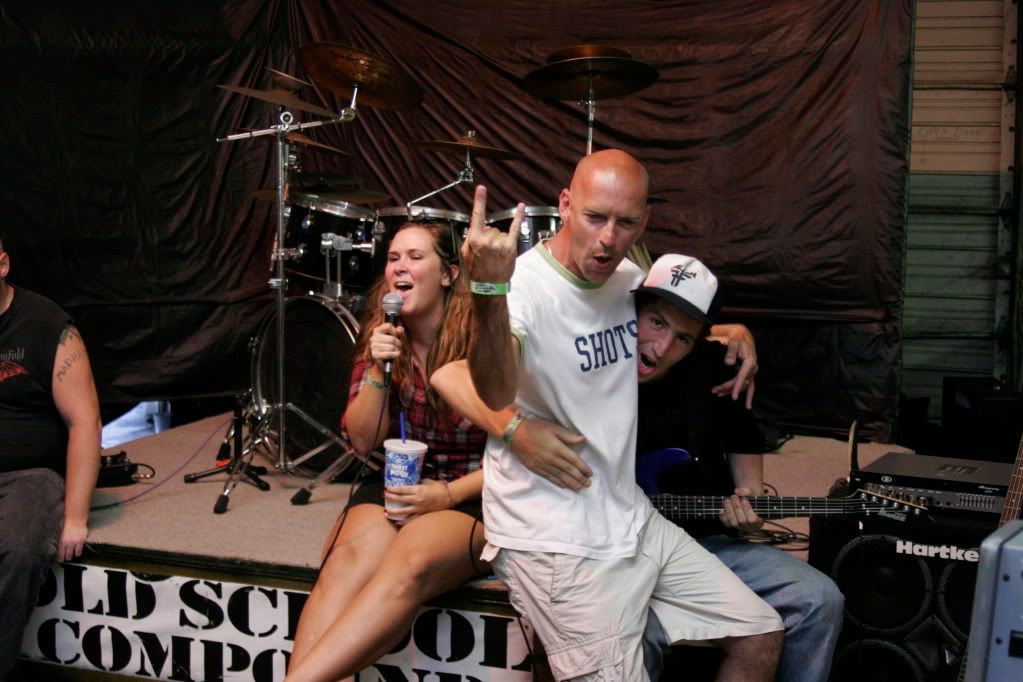 Alyssa got things going at a pretty reasonable hour.
Then, Sebring Hardcore. No nonsense, he got right to business.
Last time I saw Ernie playing music he was behind some turntables playing Dirty South Rap jams. Nice to see he's so multifaceted.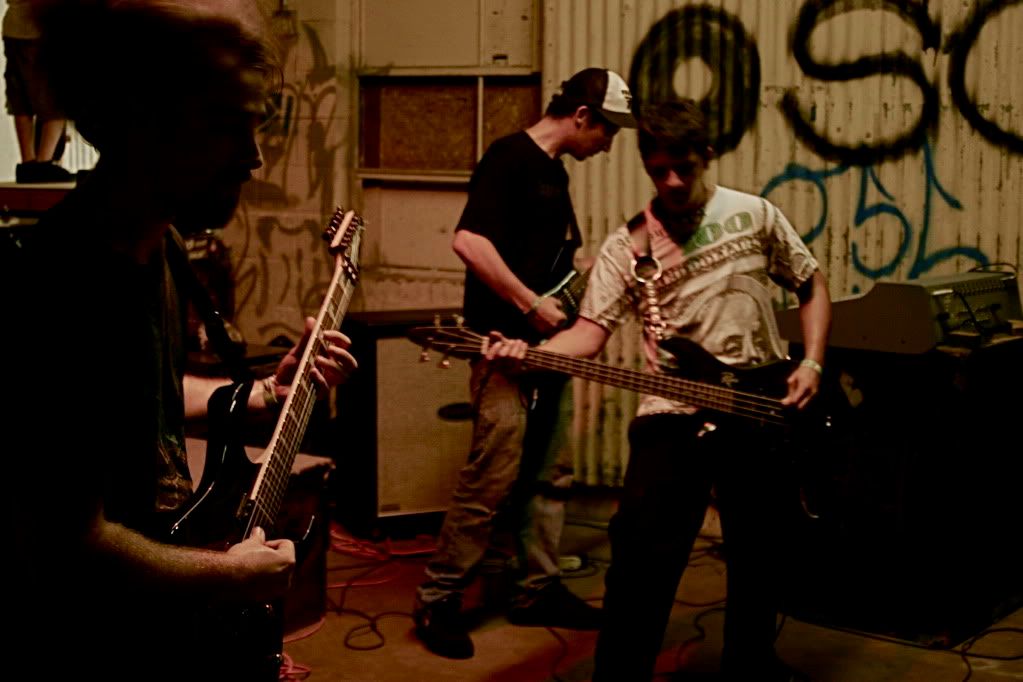 Guitar center.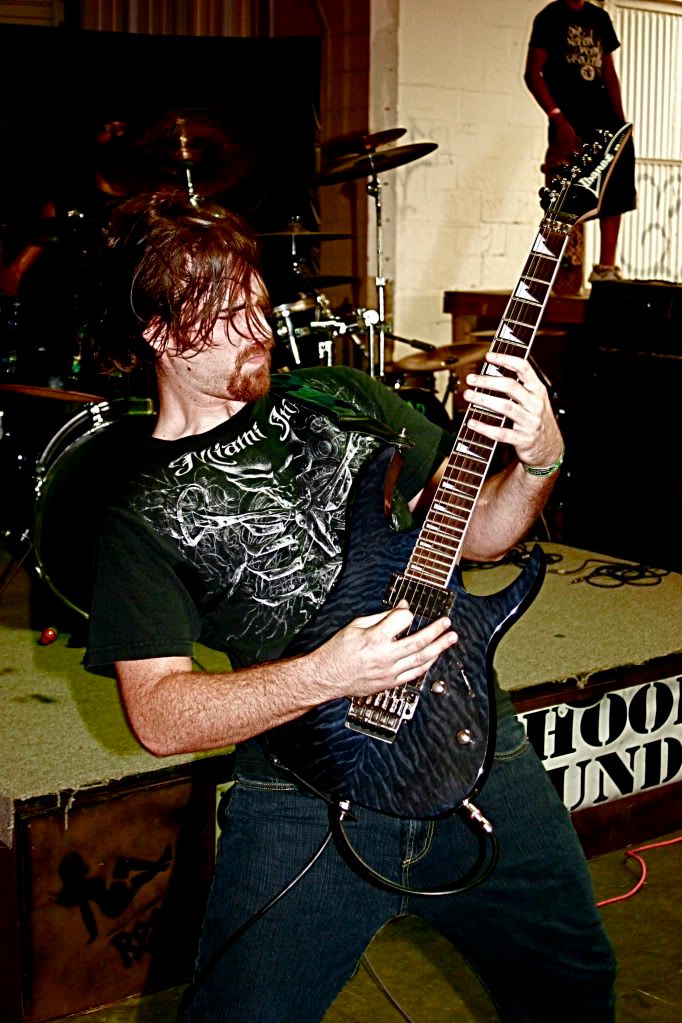 Shredding!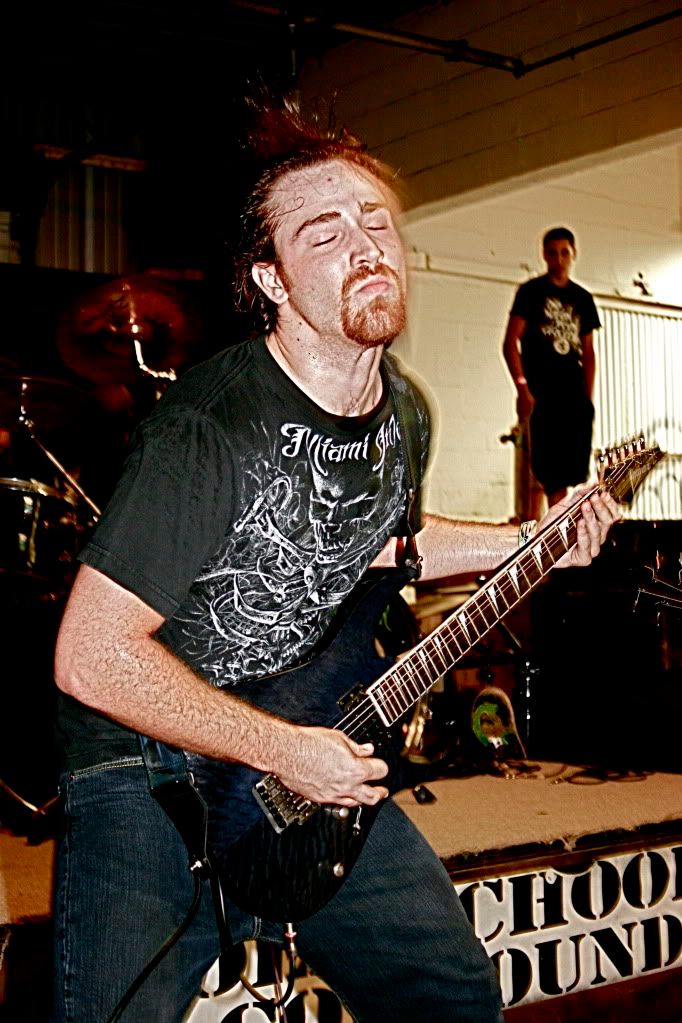 These guys are young, still teenagers. But they can keep up Guitar-wise.
My favorite thing about their live show is that there isn't a lot of bullshit in between songs. Just, "Thanks, this next song's called ________." Their animated stage presence is cool too.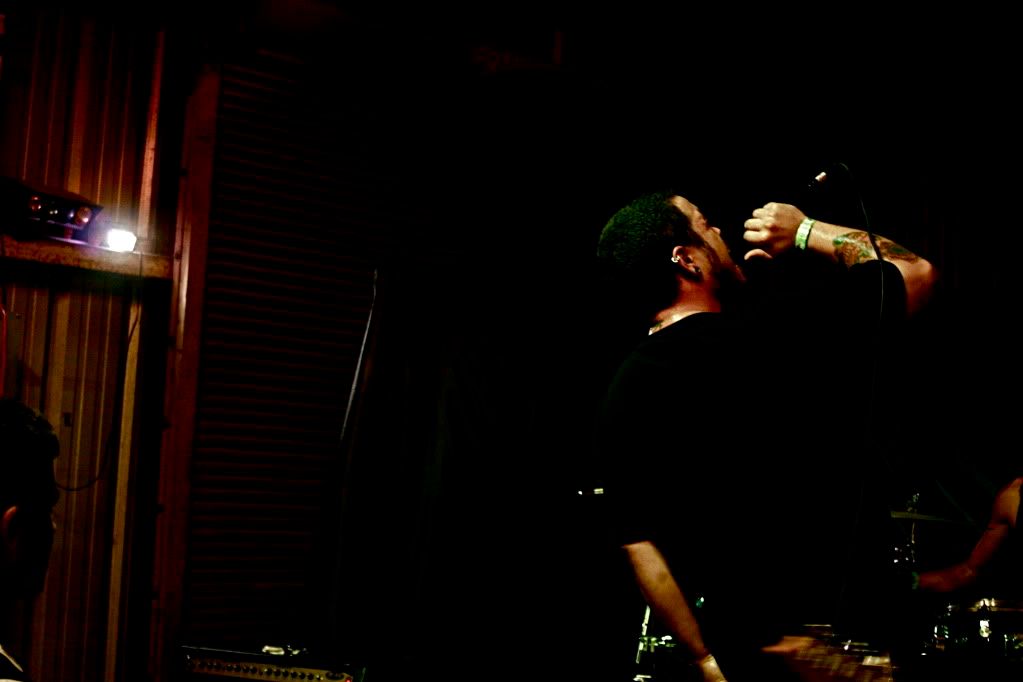 If the venue looks a little rough it's because it's an old Cattle warehouse turned into a Skatepark. There was even an industrial floor scale for Cows and Bulls on the floor.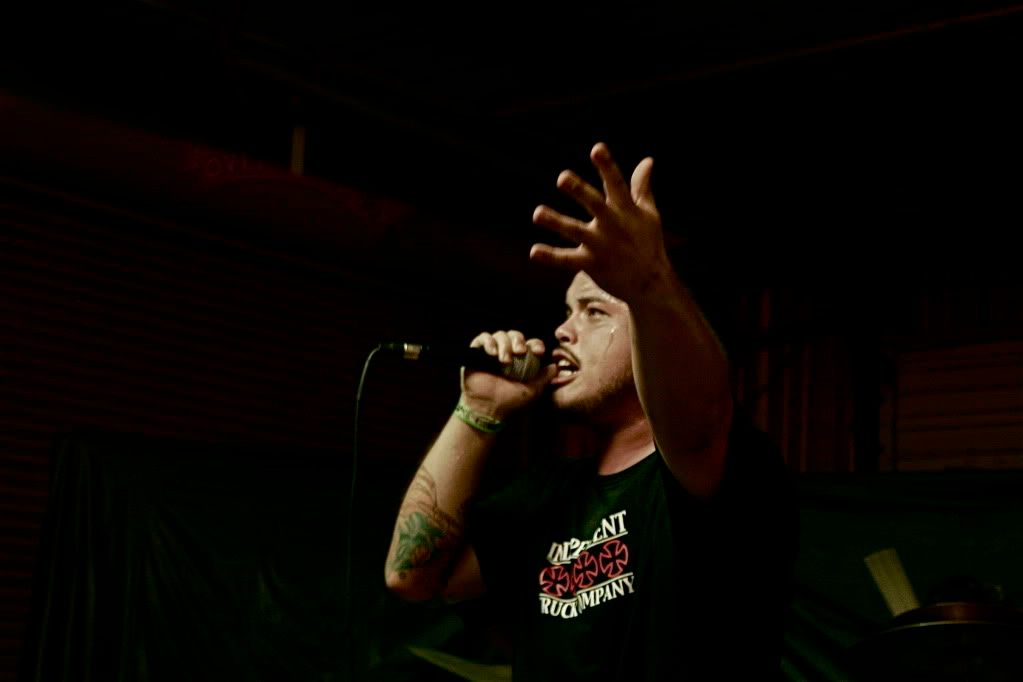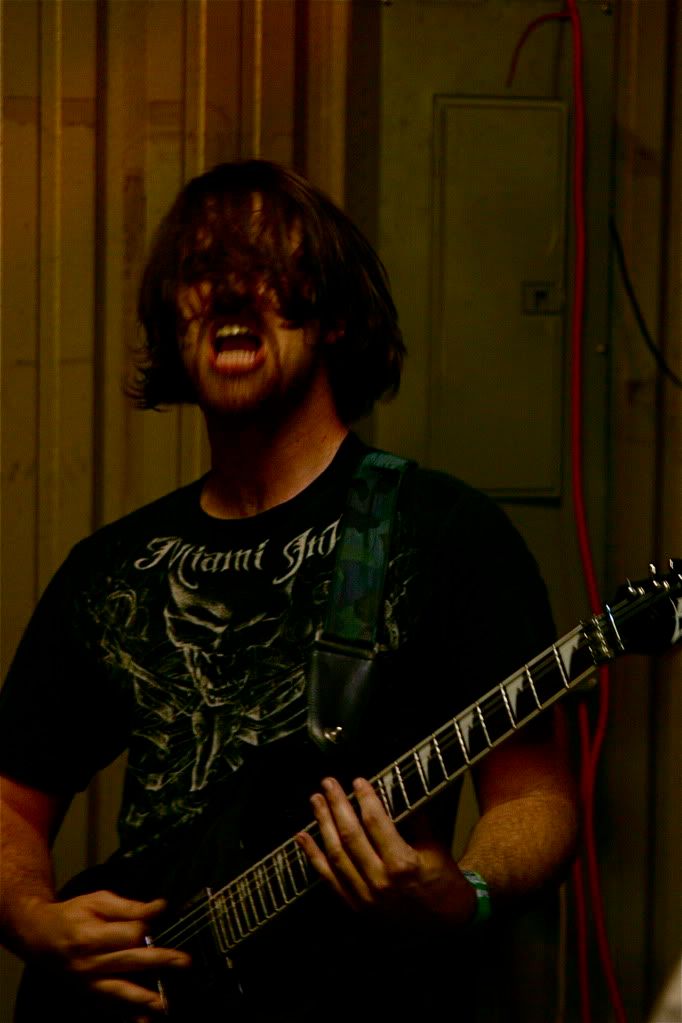 Both of these dudes are ill at what they do. They're also really cool laid back Highlands County, FL types. I guess they get all their aggression out playing gnarly Hardcore music so they're calm the rest of the time.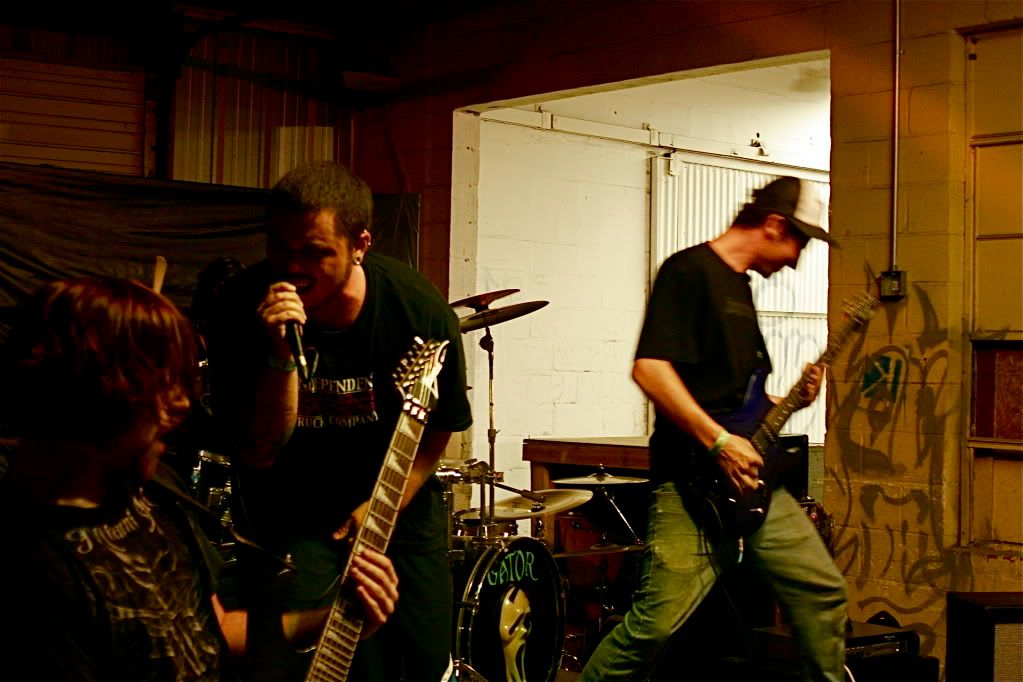 Another interesting thing about a lot of Hardcore and Metal bands is that they usually smoke a lot of Weed. And then play this really aggressive, hard music. Makes me wonder how pissed off they'd be if they didn't smoke. I bet the murder rate would skyrocket.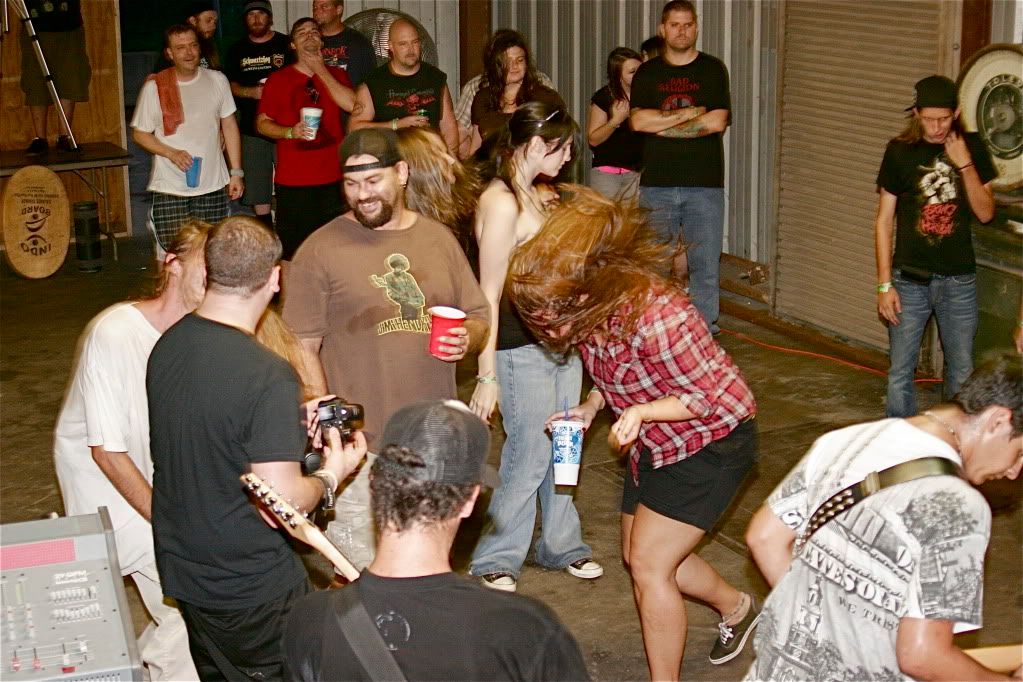 Yeah Alyssa!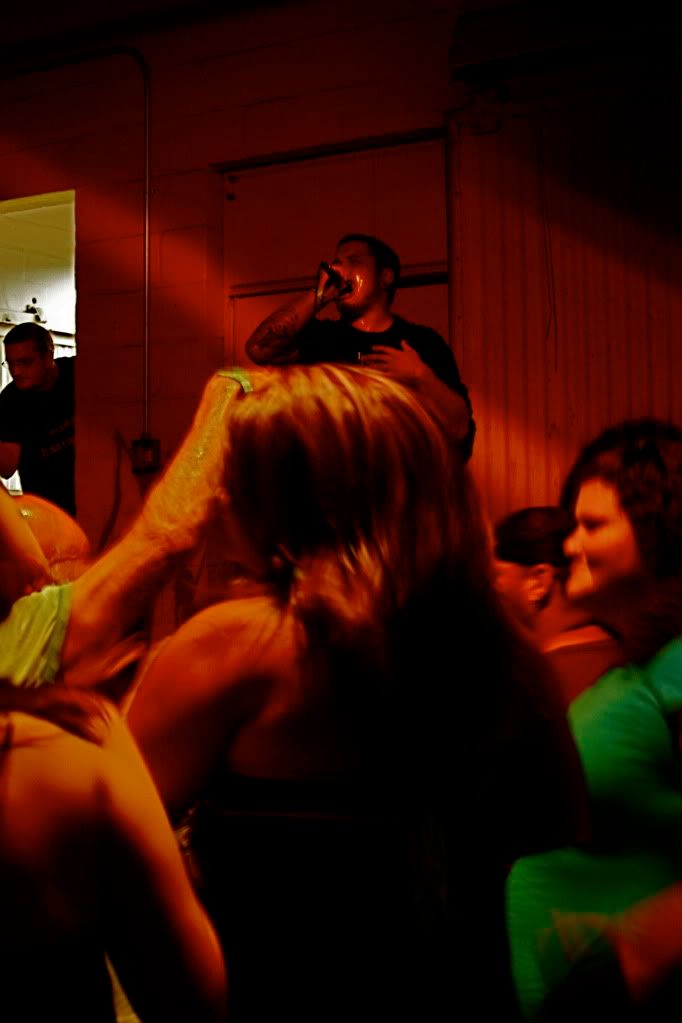 I've never seen a Hardcore band get so many girls hyped before. Definitely not a bad thing considering how many fine Sebring girls were in the building.
Thanks to my new friends in Facing Extinction for putting on such a great show.