Met up with Frank and the Gator posse to shoot in Lakeland.
Frank spotted this pool and checked it. Too bad it was Crackhead Inn. The last thing they wanted was skaters attracting Cops.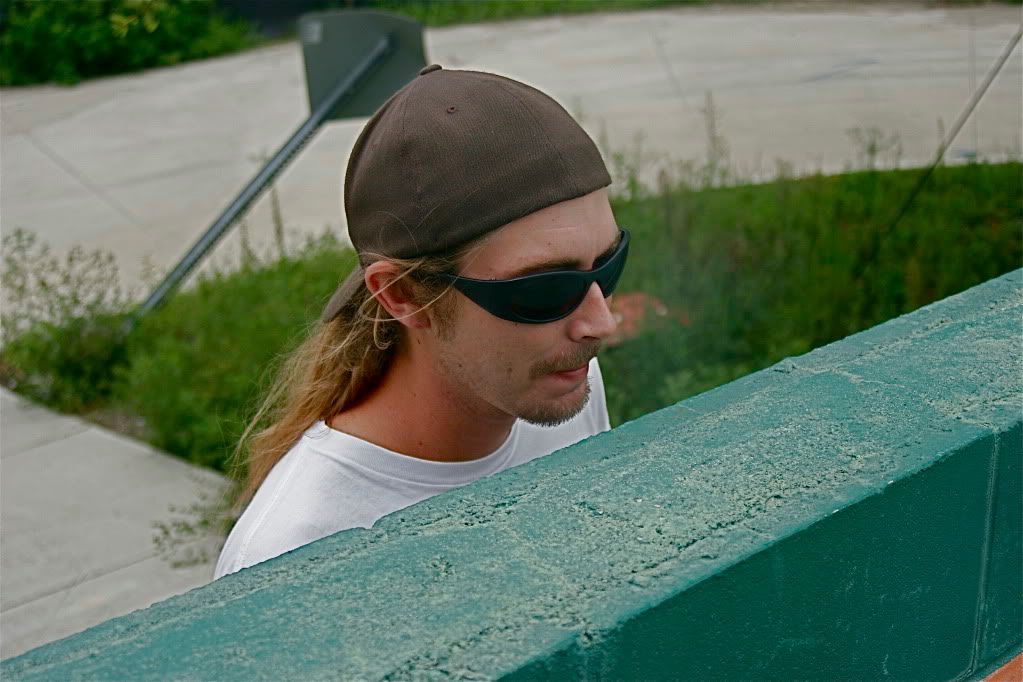 Tyler came along.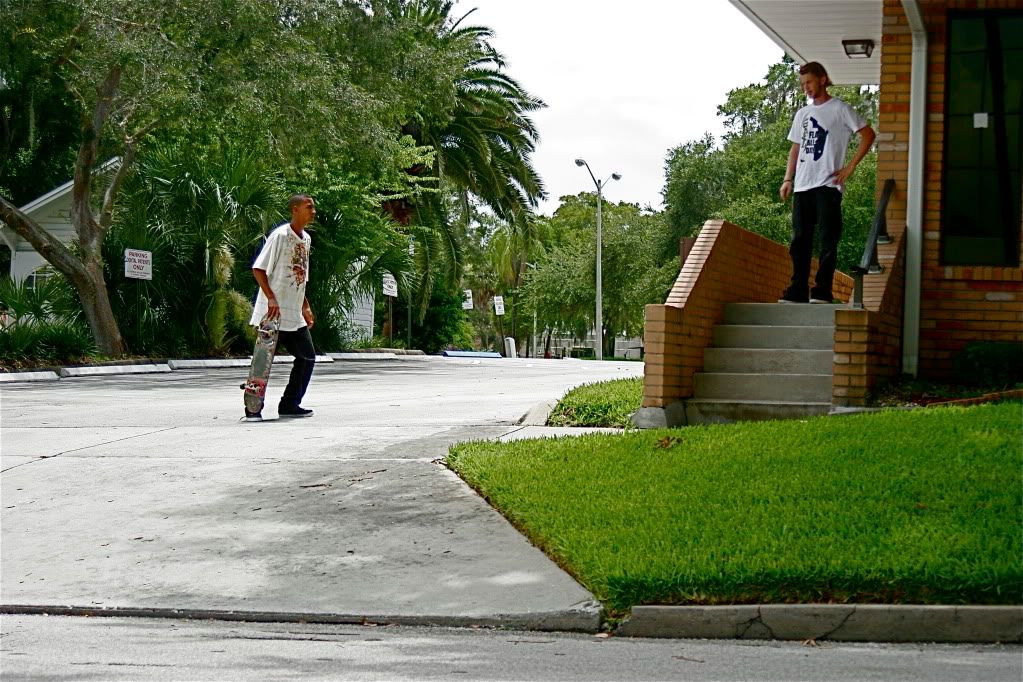 "What do you think?"
Frank's not jumping down anything today, he's just going to cruise the hills.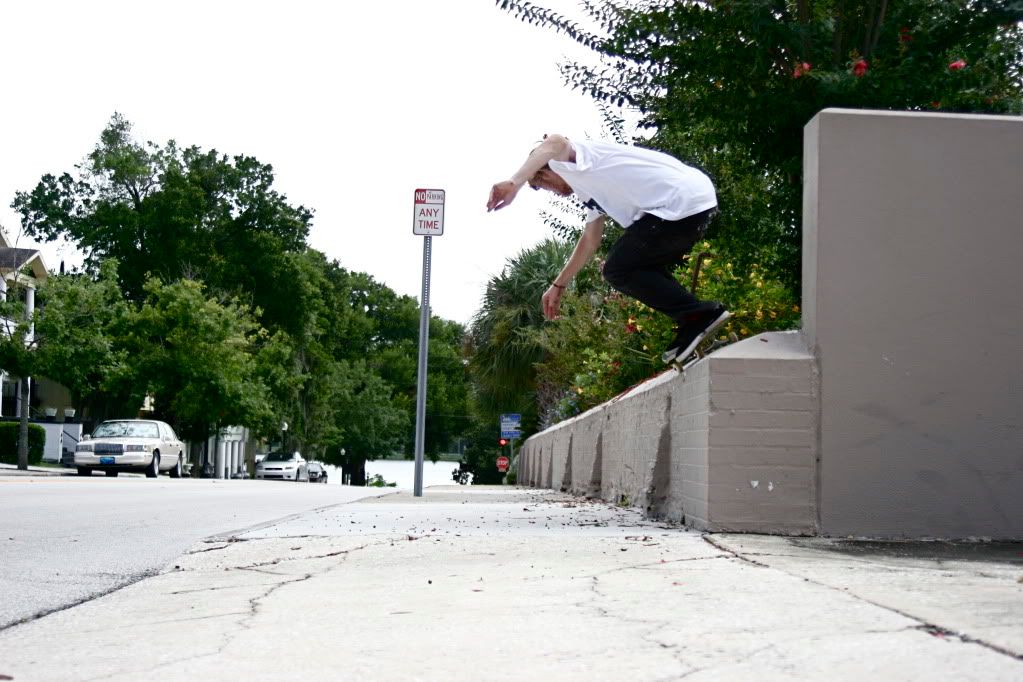 He will jump up onto some stuff though.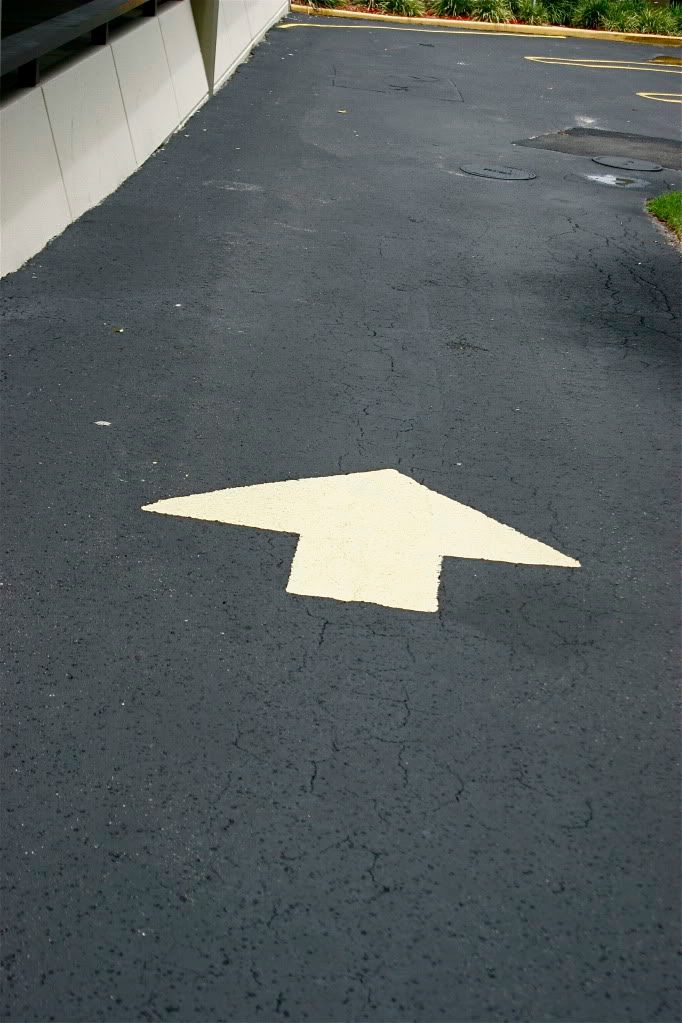 This is the POV of a hill bomb.
This is the second spot in 10 minutes that Sebring local Fatt anihalated. I've always wanted someone to skate this but no one ever has. It's been around for probably 30 years but no takers. You have to make a curve and bomb a hill.
See? Awesome Fatt. Too bad this photo isn't very good.
OG Lakeland spot. There's a ledge to drop here too.
ARTSY!!!
Aaron met up with us. Always a pleasure.
This means skating here is a bad idea.
Devil may care.
Urban affairs.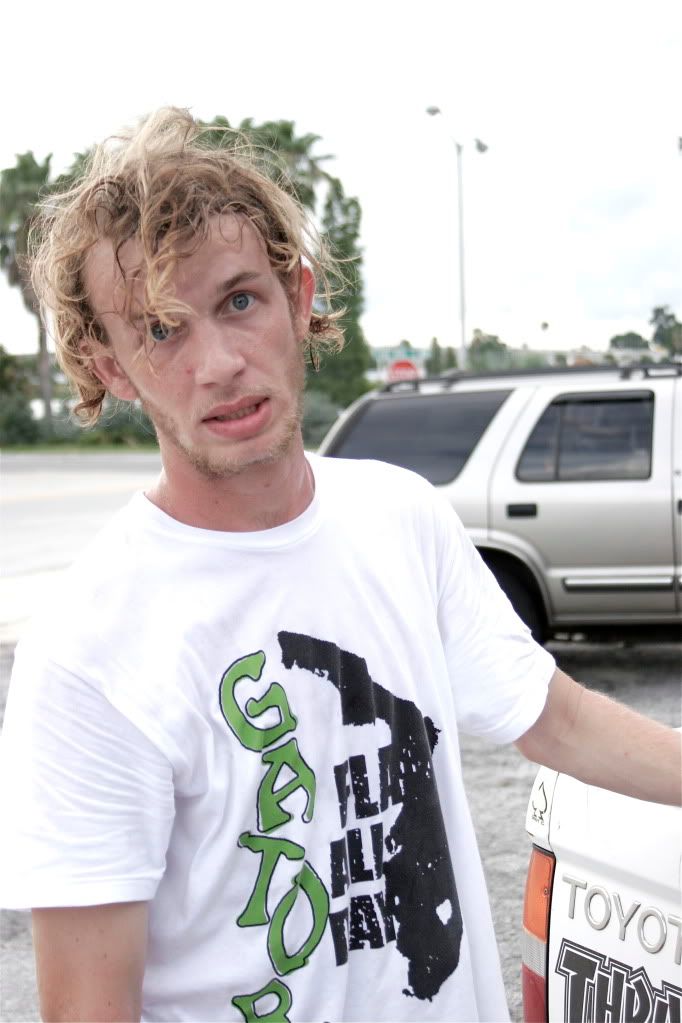 Sometimes you can catch Frank in weird facial expressions. I have about a dozen photos like this.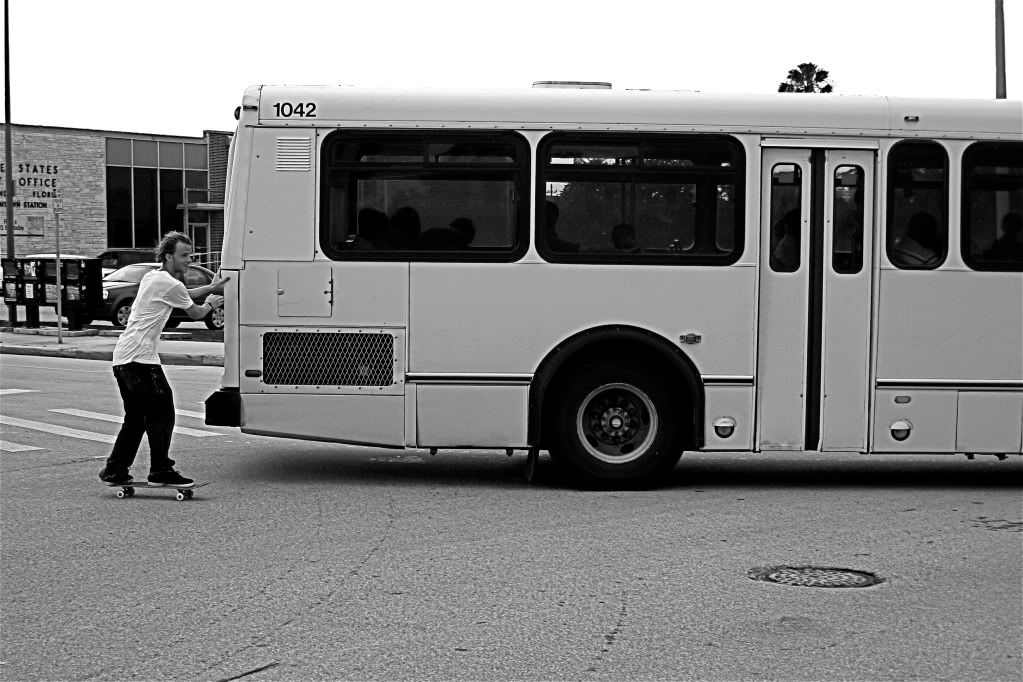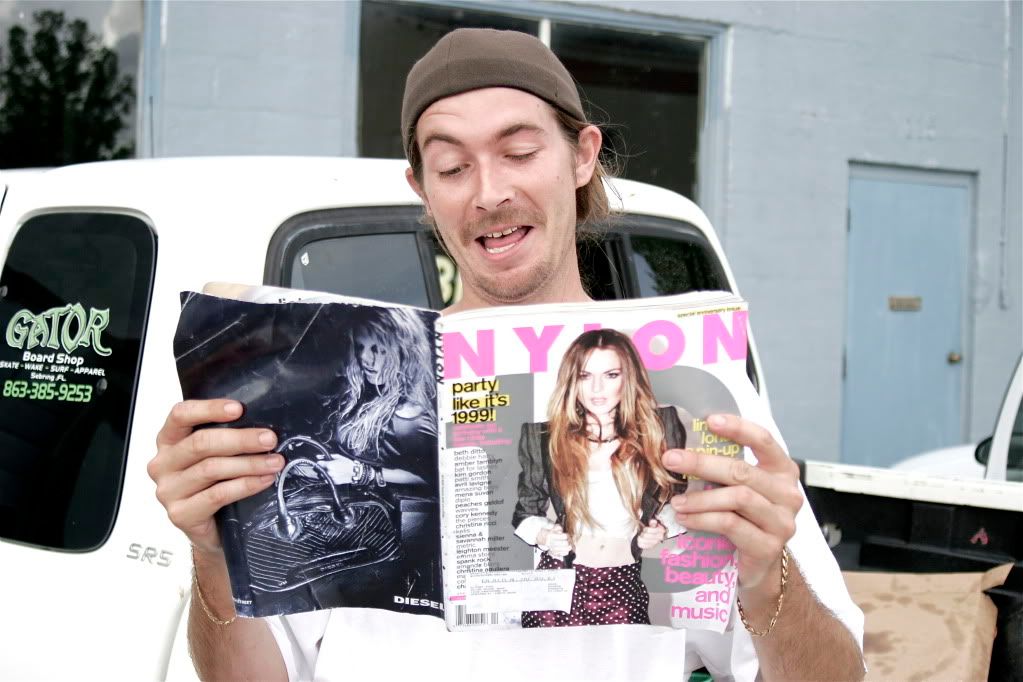 Franks girlfriend Alyssa gets her lady magazines sent to Frank's shop so sometimes they end up in the back of his pickup. Tyler likes them city Womern's.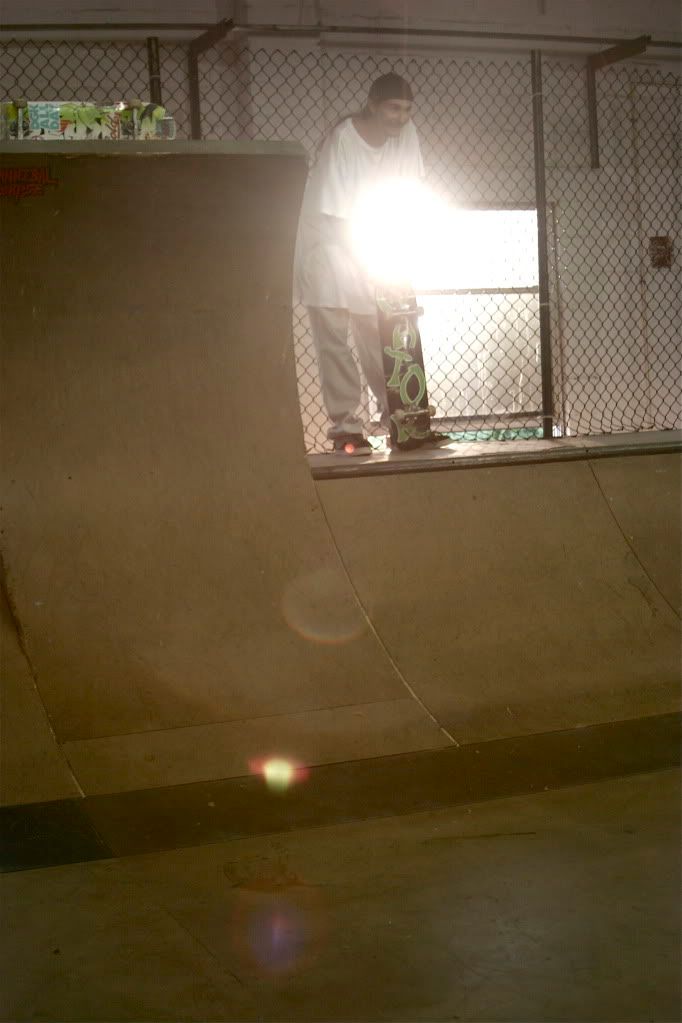 He also likes killing it at the skatepark. I'd like to take the time to tell you my favorite Tyler Osborn story now. One time after a night out in Sebring he starts talking about how he was harassed by a Cop for drinking in the street in Ybor City. "Don't arrest me for havin' no beer" he told us. "Ain't no crime for no hard workin' man to drink no beer. Don't arrest me for havin' no little bit of pot neither." He continued. "Or for no fishin' in an unlicensed boat with no license." Wih which he concluded in a a heated tone "Does it look like I know the law of fishin'?!?!"
Brandon Knowles came out after skating the Volcom contest. Took him to this thing. No success.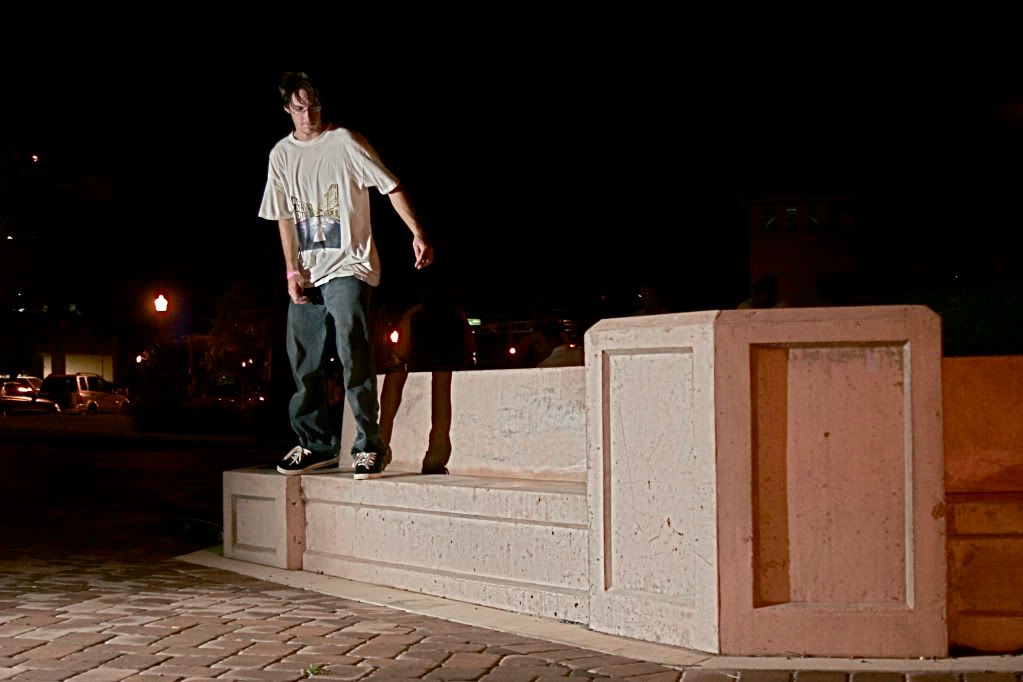 So I took John Reece there. No success. Who wants a go at this spot?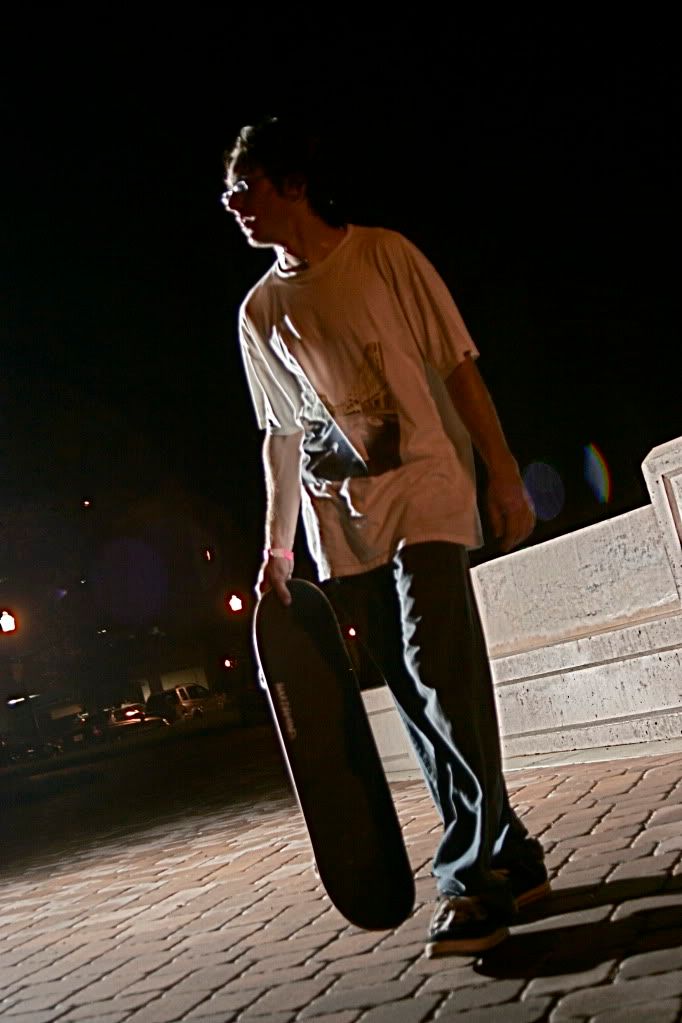 All in all, a busy, long, really successful day.