Porpe took us out to Tarpon Springs to do a demo at Astro Skate. It's a roller rink down the street from Westside Skateshop.
Full article at Skateparkoftampa.com later.
It's too bad Porpe couldn't skate. But it's all good, he put on a quick phone picking up demo at Sprint on the way to Tarpon.
Jereme got right into it with a back lip.
It was pretty much Lipslide City. Jacob did his Frontside.
Frosty was doing Frontside Rocks all demo. He was ripping the whole time.
Flyout party! I think Jacob Krajewski and me need to take this to a street spot real soon.
Gonzo! Sorry I blew it mis-focusing this photo. Agh.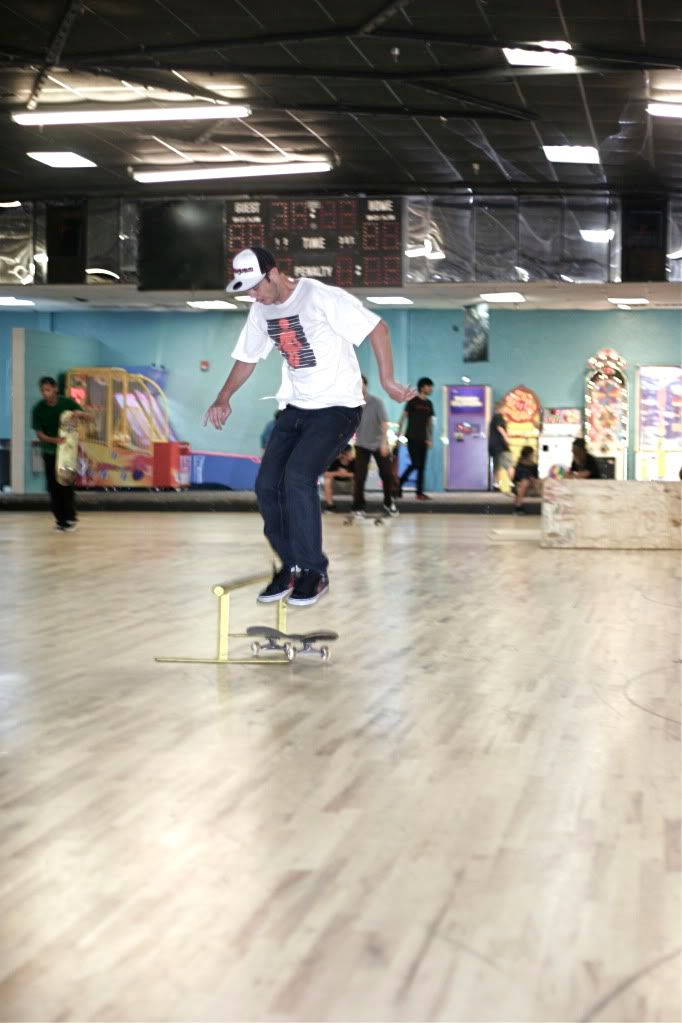 In a casual, lanky style.
How bummed would you be to work at Astro and have to wear a pink shirt? Atwood filmed the demo too so it would be cool to see that footage.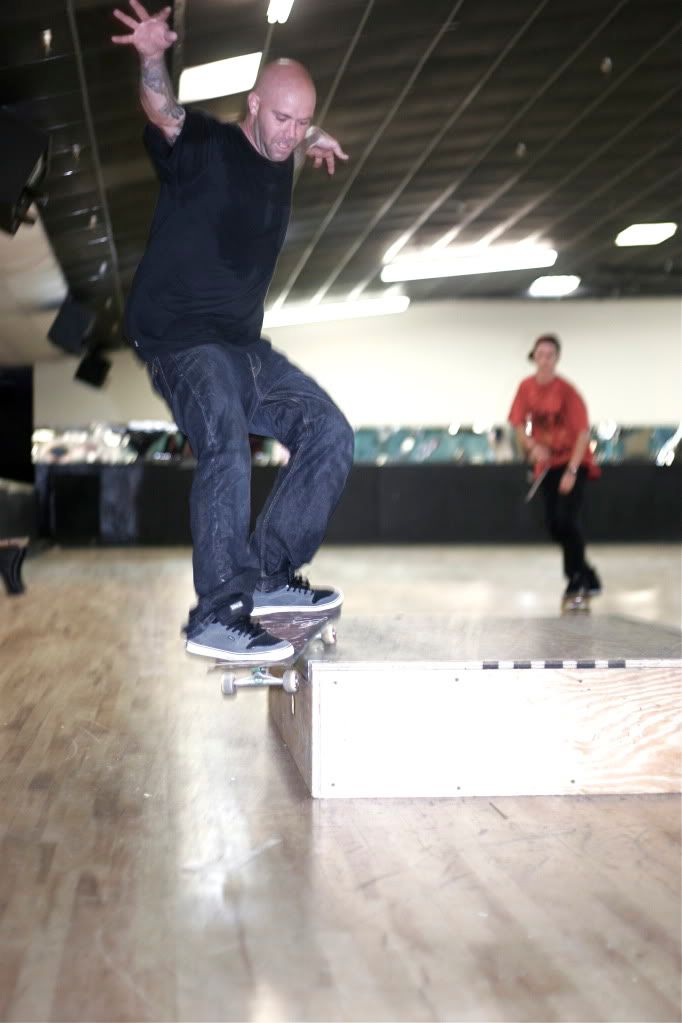 Frosty had Front Smith's on the box all night.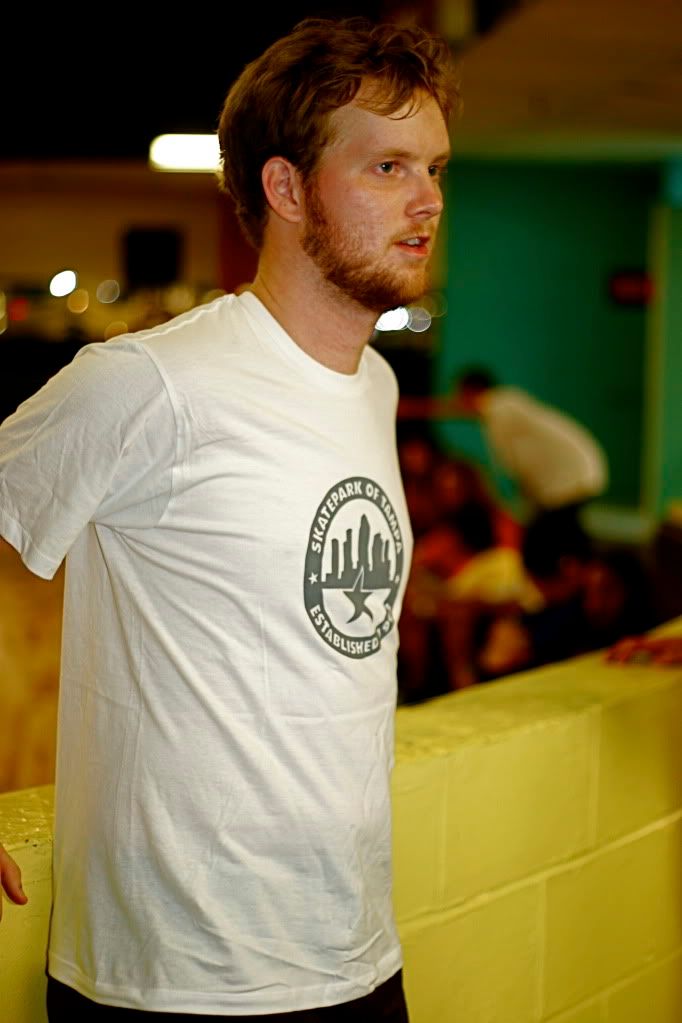 It was a big day for Pat, the king of blank T-Shirts. Not only did he wear a a graphic shirt, but he the graphic he had was his sponsors. I was shocked.