We got to the park at 7am to go to the Warped Tour in St Pete. It turned out to be a lot more fun than I thought. I'd like to think we made it fun. If that sounds a little egotistical to you, that's fine, the 25 other people we had in our posse like to think the same thing.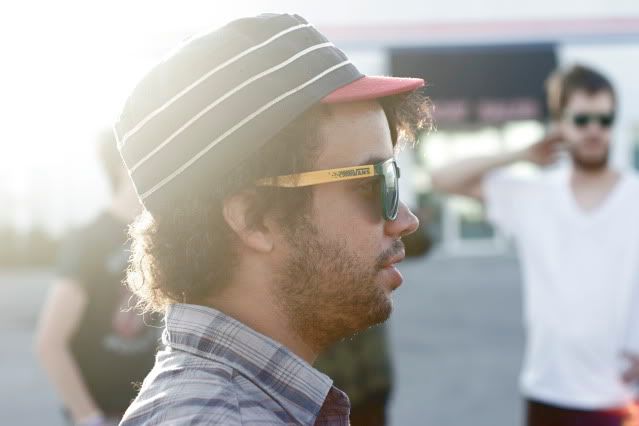 I thought Alex Bowers wouldn't be as stylish as normal since it was such an early start on the day. I thought wrong.
It was a thick posse sort of day.
Jorge Angel, Porpe, Captain of the ship, is ALWAYS psyched. Getting up at 6am to go to Warped Tour? Psyched! Torrential downpour while we're packing up the tent? Psyched! He even re-hurt his knee in the circle pit of the Bad Religion show, but he was still really, really psyched.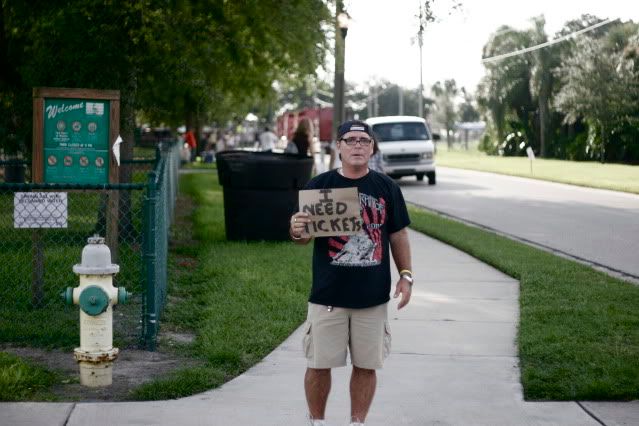 Another thing Porpe was really psyched on was selling a few tickets to this guy.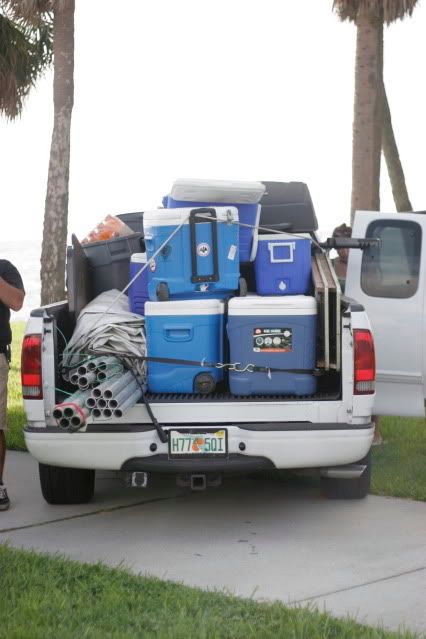 We had a hefty load.
Rain came on as soon as we finished setting up. There's no fun in squirting people with water guns if they're already wet. Thank God it dried up.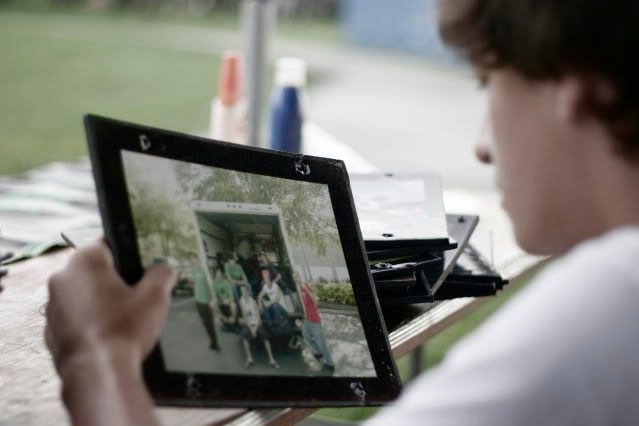 Brought older photos from past Warped Tour's. Jereme picked through them.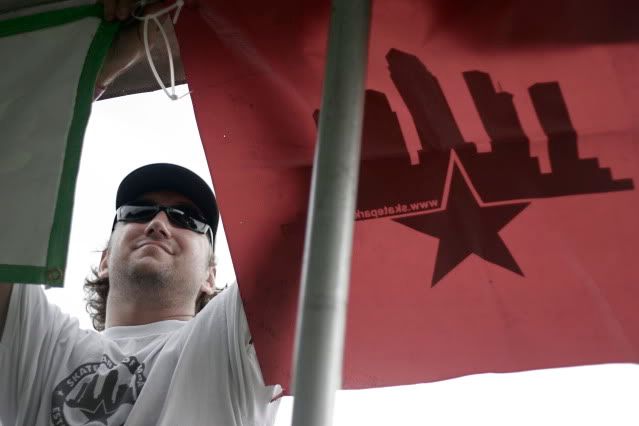 Brian Schaefer's brother Wayne was running shit all day. From starting the set up the tent, to getting people hyped on throwing water balloon's, to the water guns, etc. I guess those Schaefer boys just know how to get the party started.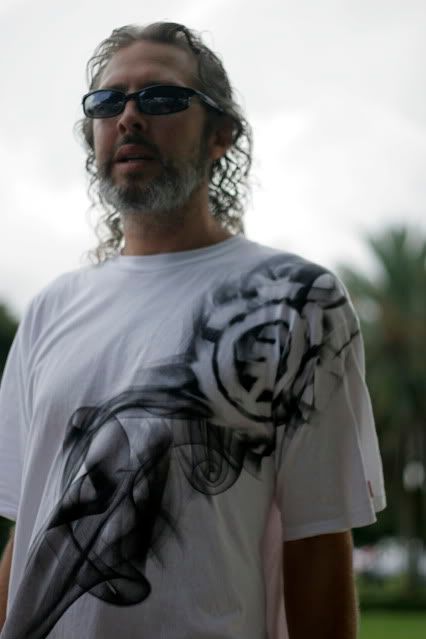 I jokingly said "I'm glad they made Wizard Smoke his own pro model shirt. Jereme said "Really? Are you serious?!" No jereme.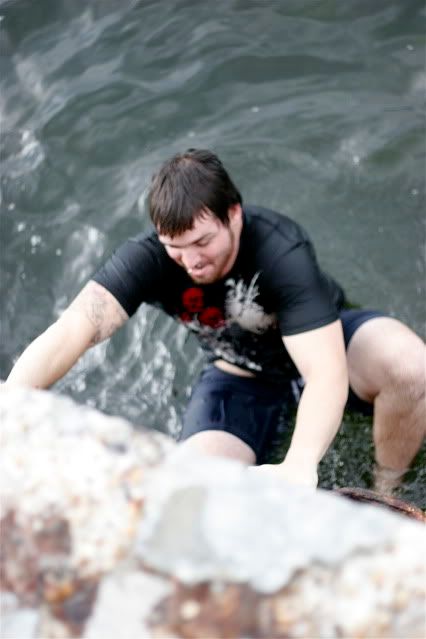 Why pay for tickets when you can swim across the channel from St Pete Beach to Vinoy Park and get in for free. They thought they'd get away clean, and they did for the most part, but if Security wanted to get them they probably could have. I mean, it's not hard to spot the soaking wet dudes without wristbands.
But after this business started, a lot more people than that guy were soaking wet.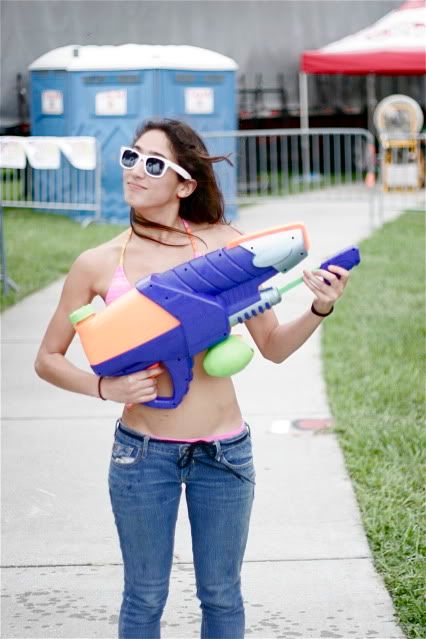 Alex was even ready to tear shit up.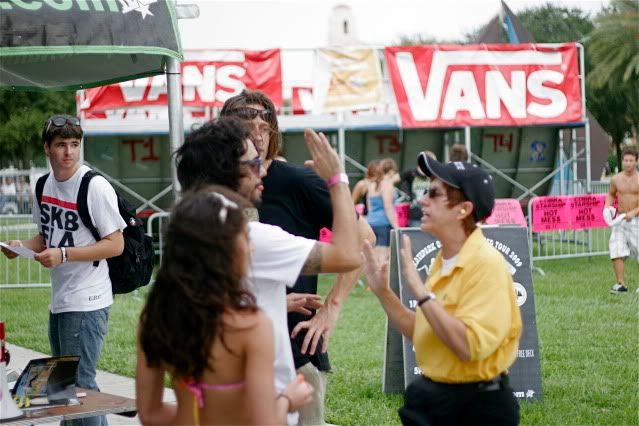 Porpe will high five anyone. Even a Security Guard telling us not to throw water balloons at the stage.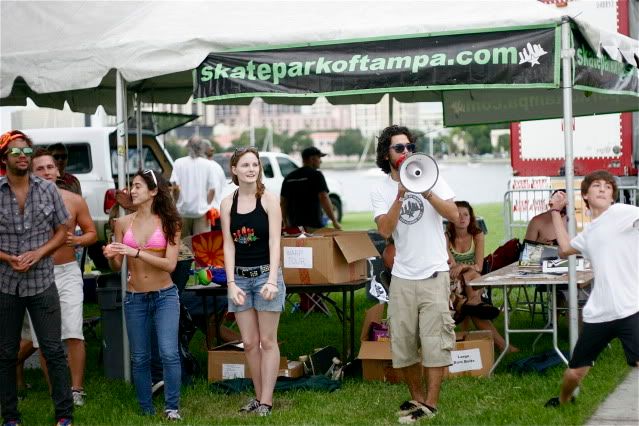 If you look to the right, you'll see Jereme. This is him coming out of his shell. I always thought of him as this reserved, nice kid, but now I see he's got his deviant side to him.
Not a lot of pedestrian foot traffic, so Big Wayne turned on our own people.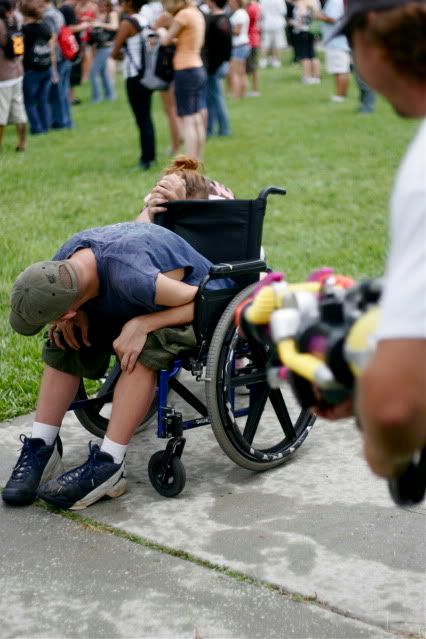 Not even the Handicapable were safe.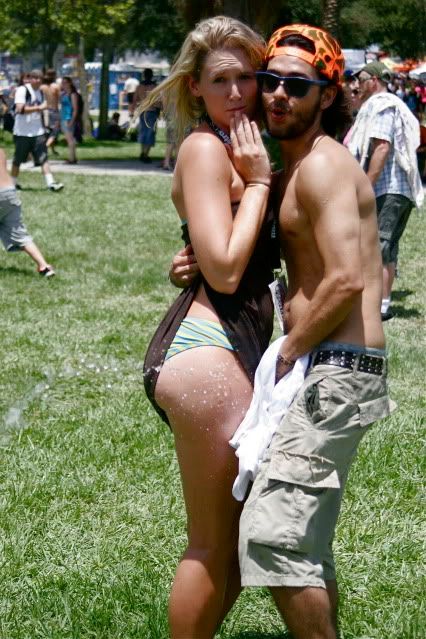 Then the ladies started trolling around. I wonder if she knew this would be on the internet?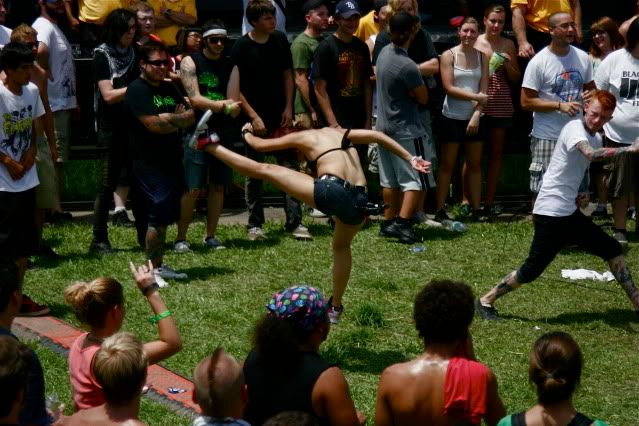 The circle pit for this band was gnarly. This chick almost clocked the singer with this roundhouse kick.
On the ramp, Jereme and Levi went to work.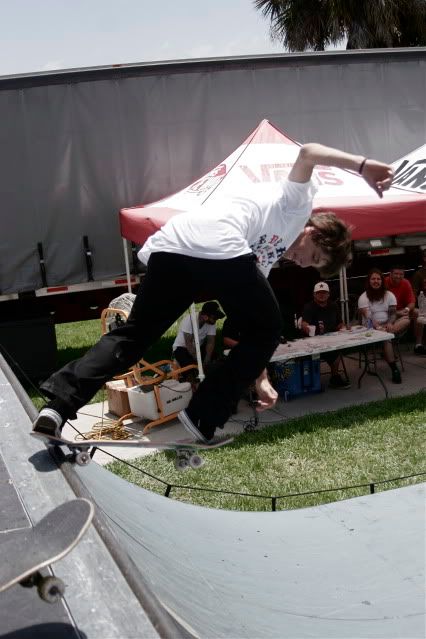 Jereme, Back Tail.
Backside Ollie.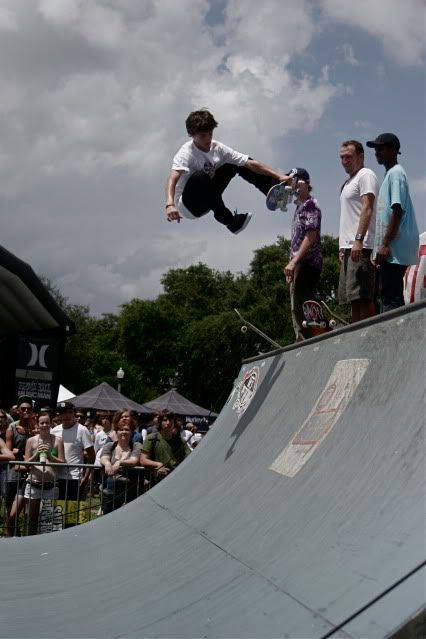 Frontside Boneless.
Levicane.
Bread and Butter.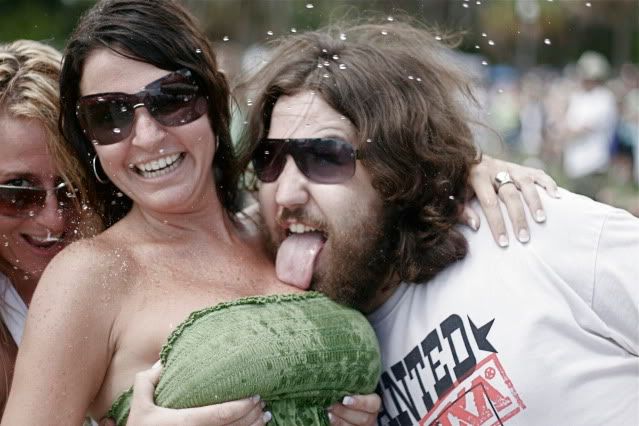 Bod came UP. Look at the water spraying around. You could almost pretend he's in the winner's circle of a Hot Dog eating contest. In actuality he just sweet talked this Cougar and her friend.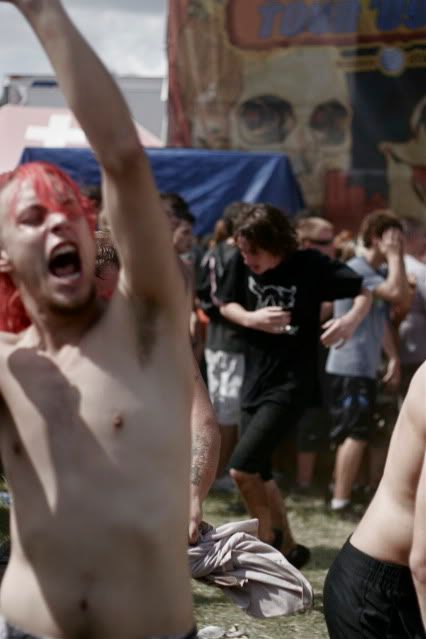 Bouncing Souls circle pit was absurd.
Body convinced a girl to box one of his friends. He was so excited he started imitating Don King and bouncing around.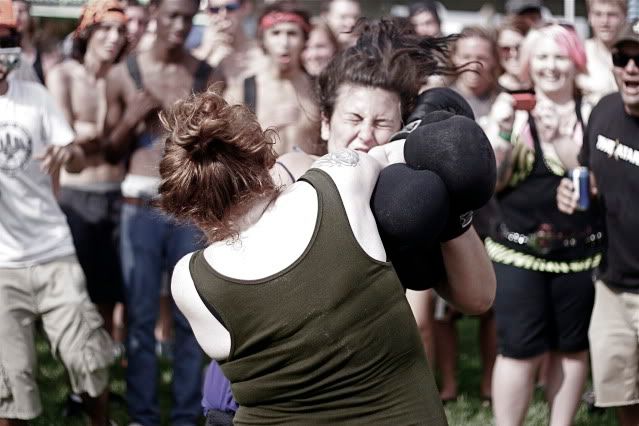 Winner: Big Red.
Hope you were there.