I went to Miami with Skatepark of Tampa for Manny Mania. It was a short but fun trip.
If partying Friday night in Ybor was a contest Dylan would have at least gotten top 3. This was the next morning, sleeping on Porpe's porch.
We got to Miami and the hotel Red Bull put us in was Downtown. It was a really swanky Hilton. This was the outdoor lobby. Reminded me of A Night At The Roxbury when Doug and Steve have the idea for the nightclub where outside the club was the inside and vice versa.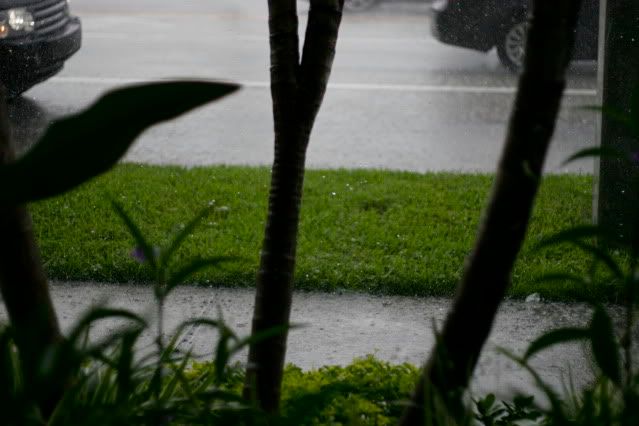 "Hey, we got 3 hours before the contest, let's go street skate. Oh wait, it's raining." I forgot it rains everyday in Miami.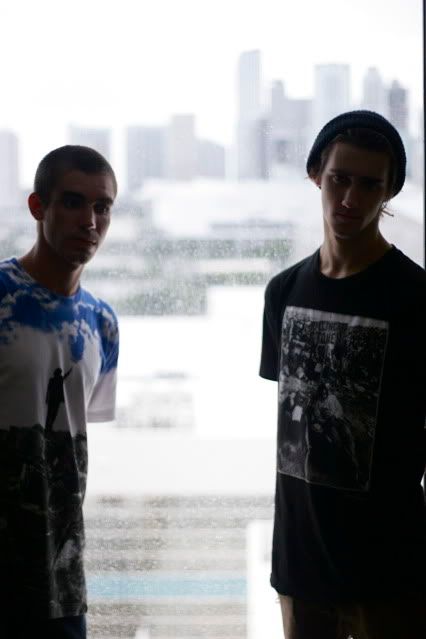 TJ Sparks came with us. I botched the idea I had for this photo.
Chris Blake, Crooked Grind. Started the contest off with this. Pretty cool.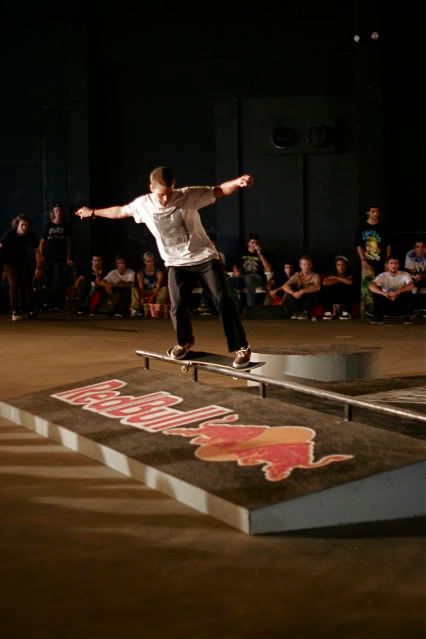 Brad Cromer Feeble Grinded across the whole bar.
Some very attractive girl shooting photos (I should've said something charming to her) wanted to get a higher up angle but something seemed to be holding her up from her goal. She asked Joel for help and he promptly grabbed her camera and stood right on top of a stool and shot a photo to check the angle.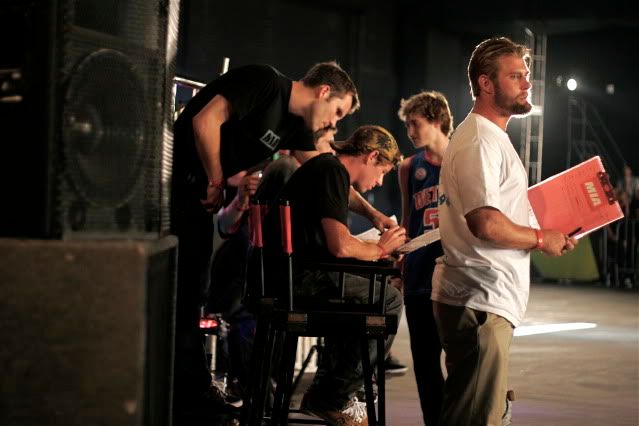 The judges deciding on a who can move on to finals.
RB Umali and Frankie are OG's as far as documenting Skateboarding on the East Coast goes. I grew up watching RB's footage in old Zoo York videos and seeing Frankie's photos in Strength Magazine (RIP) so I thought it would be cool to shoot a photo of both of them. Then this News man stepped in. Eh.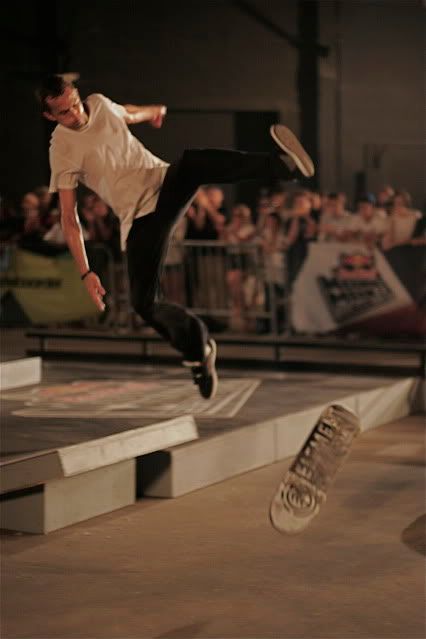 Richie was skating really well in Manny Mania MIA and started trying to manual the wave pad (I don't know the real name for it, ask Al Russell, he built it) and trying Impossible's out of it. He didn't make it, which sucks, but he was getting really, really looped out trying them. Who knew a Manual contest would have such wild bails?
This is when our tire shredded off half of its tread in the Everglades.
Dylan reamined beanied despite the heat and humidity.
Scott got in a quick tag on the barrier.
Gas stop skate spot in Sarasota.
Guard Dog wasn't hyped on my angle.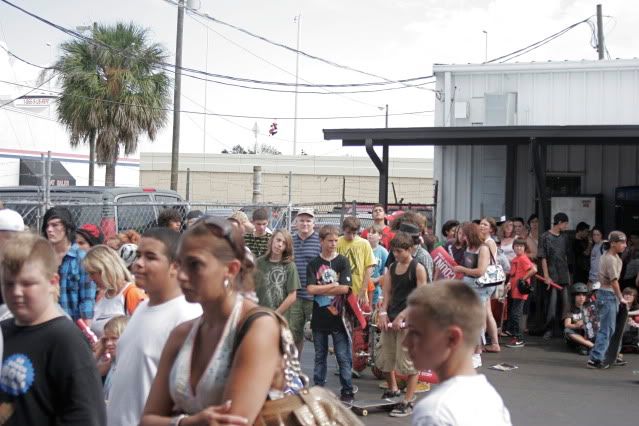 Got back to the park where we were supposed to shoot an Element demo right as it ended thanks to the astonishingly poor service at the Tire Kingdom in Naples. Ever had someone take almost 2 hours to sell you a tire and put it on your car? Ugh.
Bam was there. It's nice to see he still draws a crowd. I'd like to pretend they were all there to see Levi Brown pop tricks 2 feet higher than anyone else, but sadly I'd just be kidding myself.