After I got back from Miami Porpe called me and told me to come back to the maintenance warehouse of the park, otherwise known as "the dungeon."
"What's going on?"
"Just come back to the dungeon." He simply replied.
I came back to see a new addition to Frosty's warehouse. The Quarterpipe to wallride got a slight facelift when Frosty and his boys took the guts out of the cinder block walls making a lip. They also painted a huge devils face onto the wall, so you're stalling lip tricks inside the devil's mouth. Pretty gnarly. Most men would think of skating something and stalling on the devil's bottom lip as a sort of tempting fate, but I came to realize Frosty and the rest of the Tampa tranny posse aren't most men.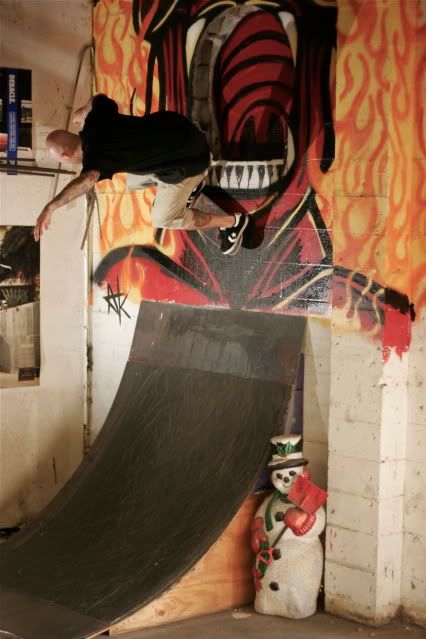 Frosty.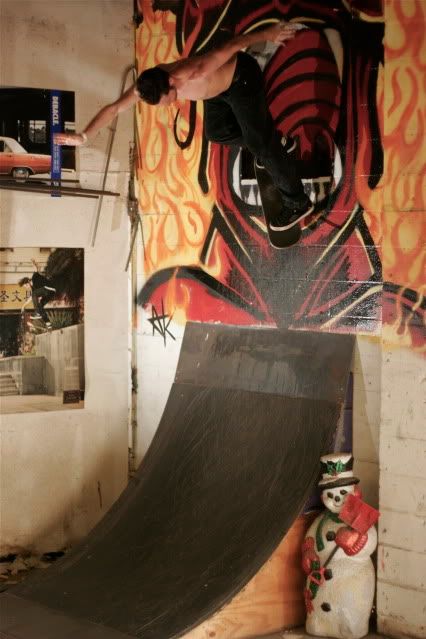 Back Smith.
Chris Lehman, Rock & Roll. He did came down on his hand, which was already cut but had scabbed over. The scab broke. He just covered his palm with duct tape.
After the bail, Giles runs to his friends side.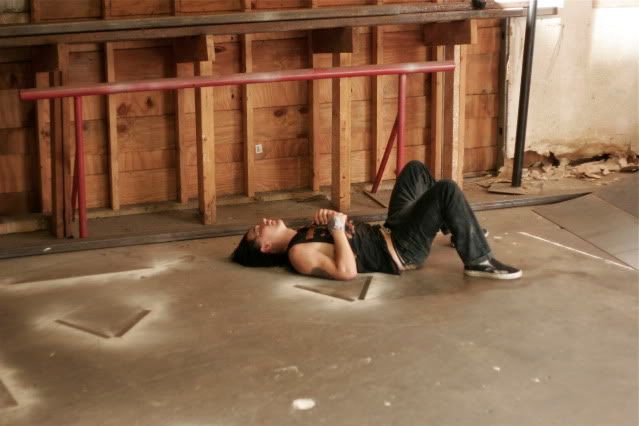 Later he would do a ridiculous trick on the wall. But that's going to one of his sponsors for an ad.
Landed it next try though.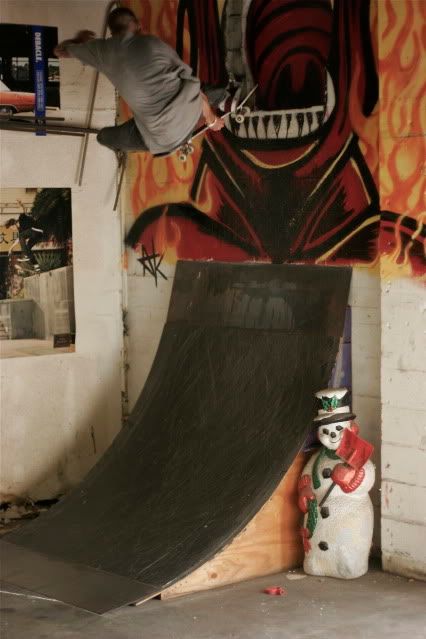 George Evans was visiting from Jacksonville.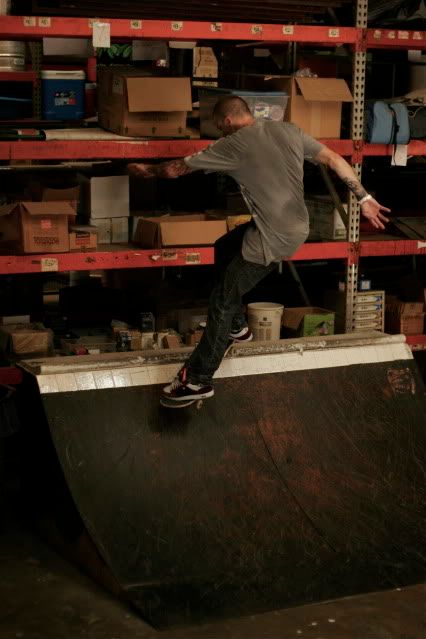 Front Smith.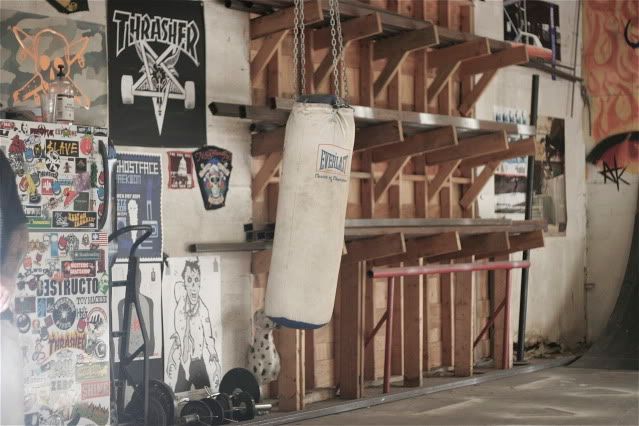 The Dungeon.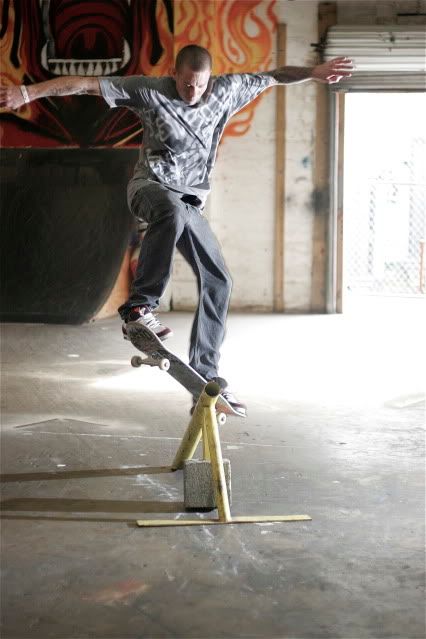 Salad jam.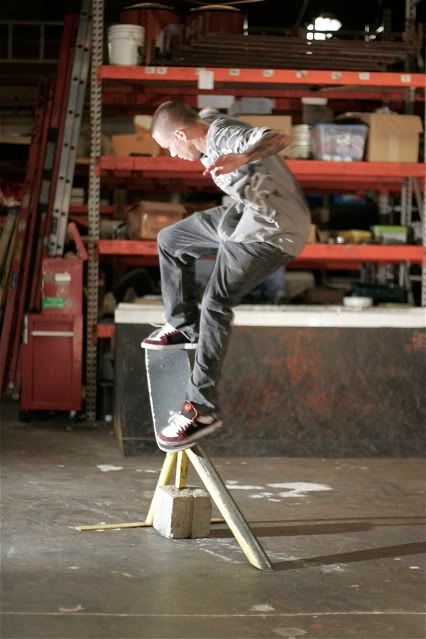 Switch Pole Jam.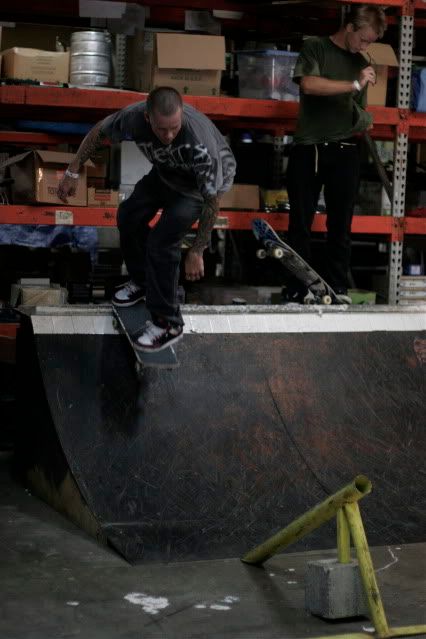 This was a bad idea. No one landed it but it was still pretty funny to watch.
Frontside Boneless.
Frontside Air Party: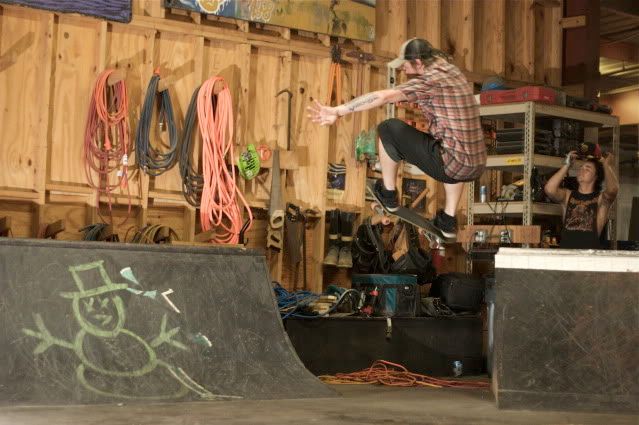 Then, a really great idea:
Too bad nothing happened.
Then, Giles decides he wants some of the wall.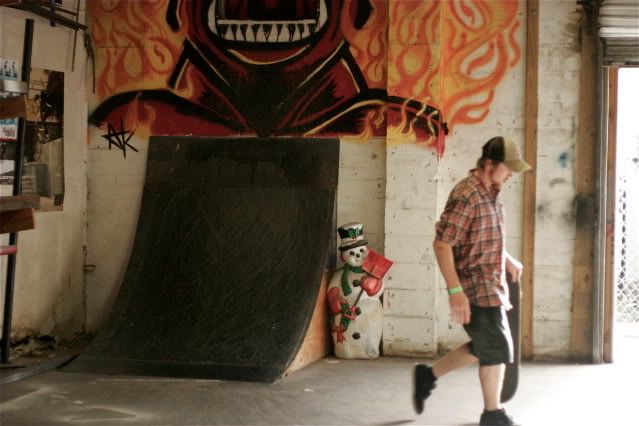 It was insane. I need to keep that one off the internet too. Sorry.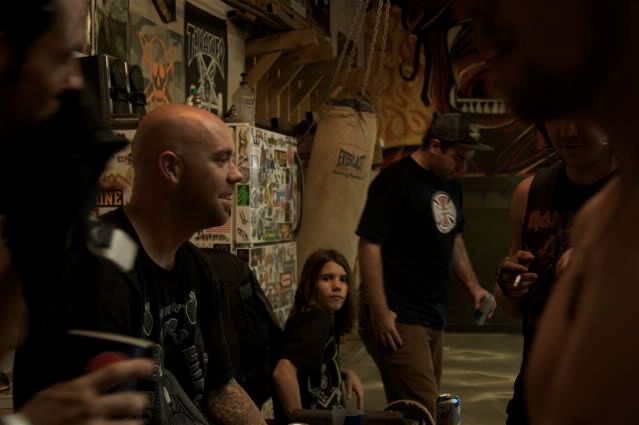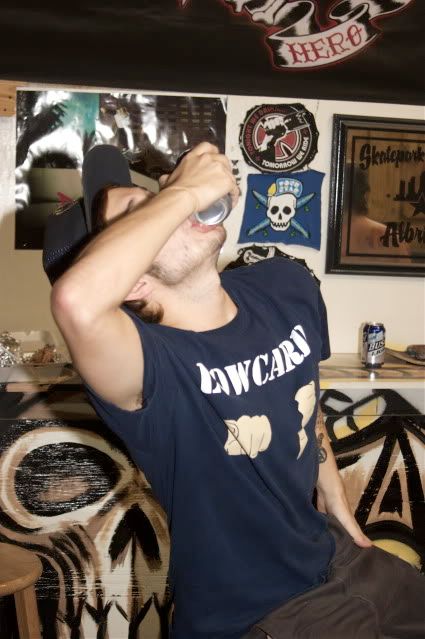 Bristol's hurt, but that doesn't mean we don't still get photos.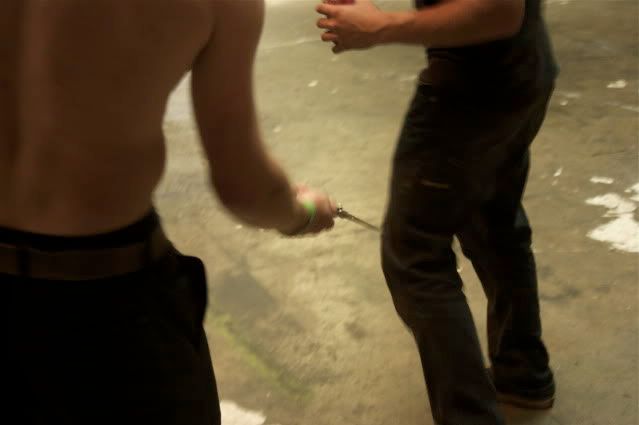 A knife fight almost broke out.
All in all, gnarly session.