Went to manifest a spot I see everyday on the way to work.
I didn't think to bring a ladder or anything until Brad asked "How are we going to get up on the roof? Problem solved.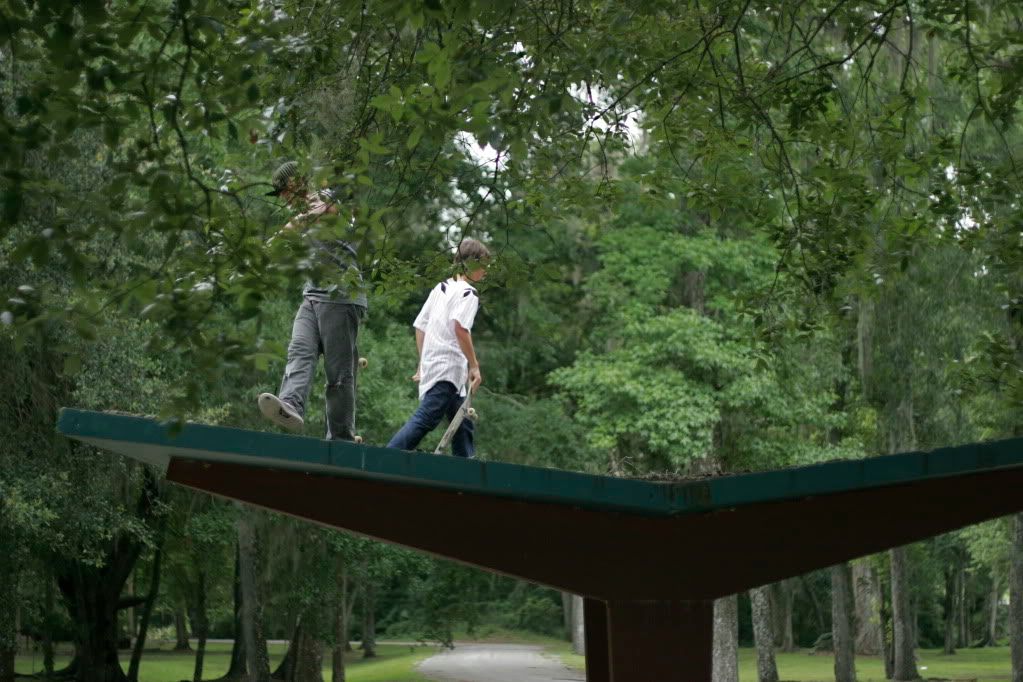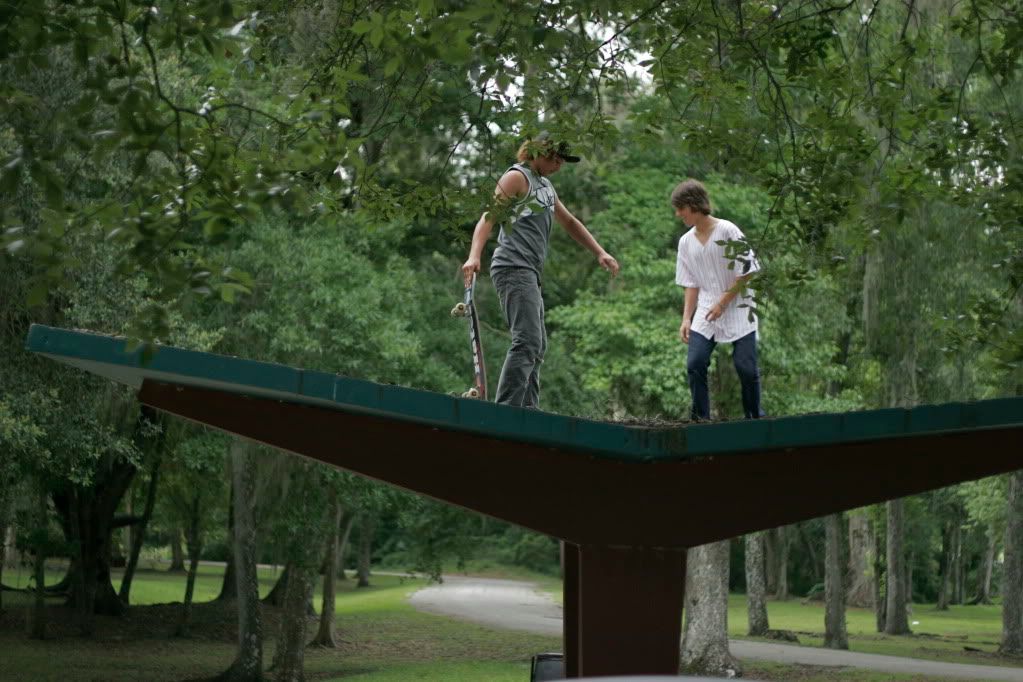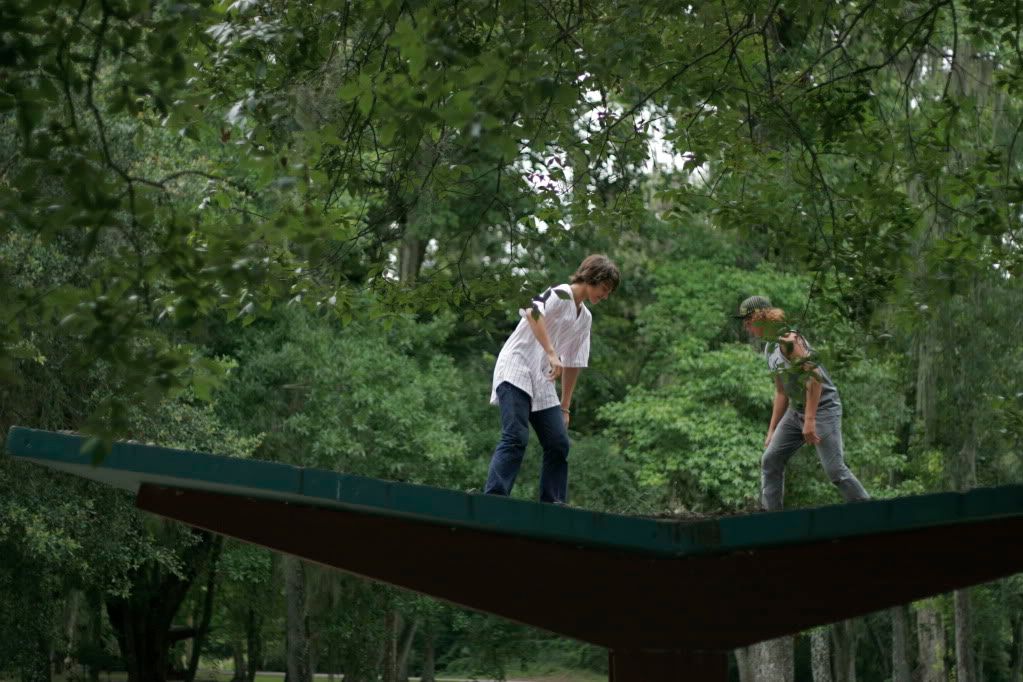 Getting adjusted.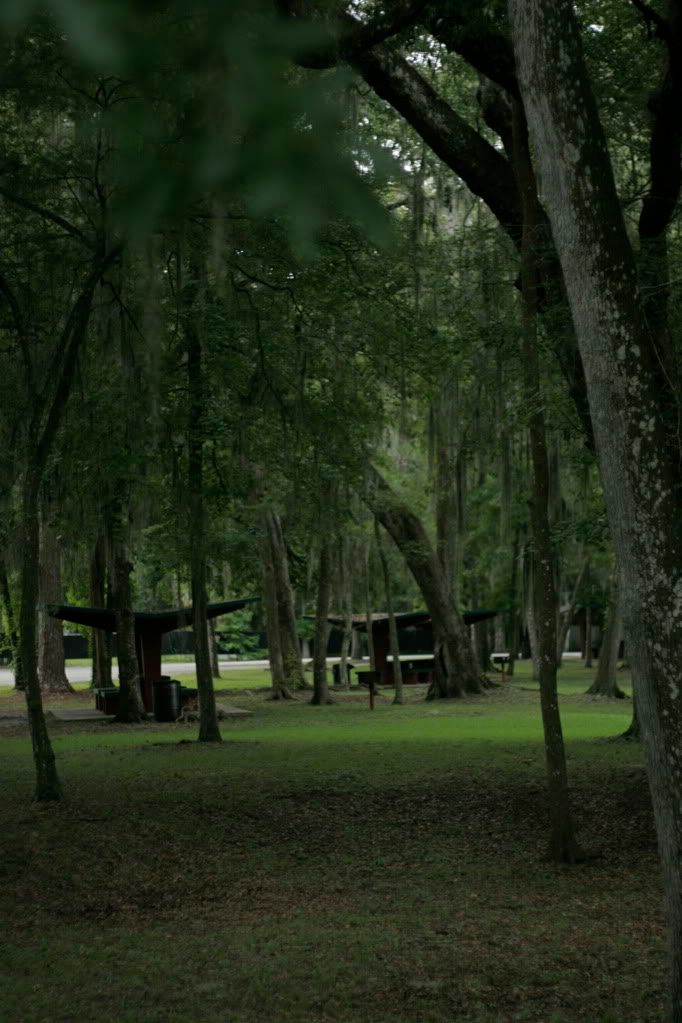 We were in a really nice little public park.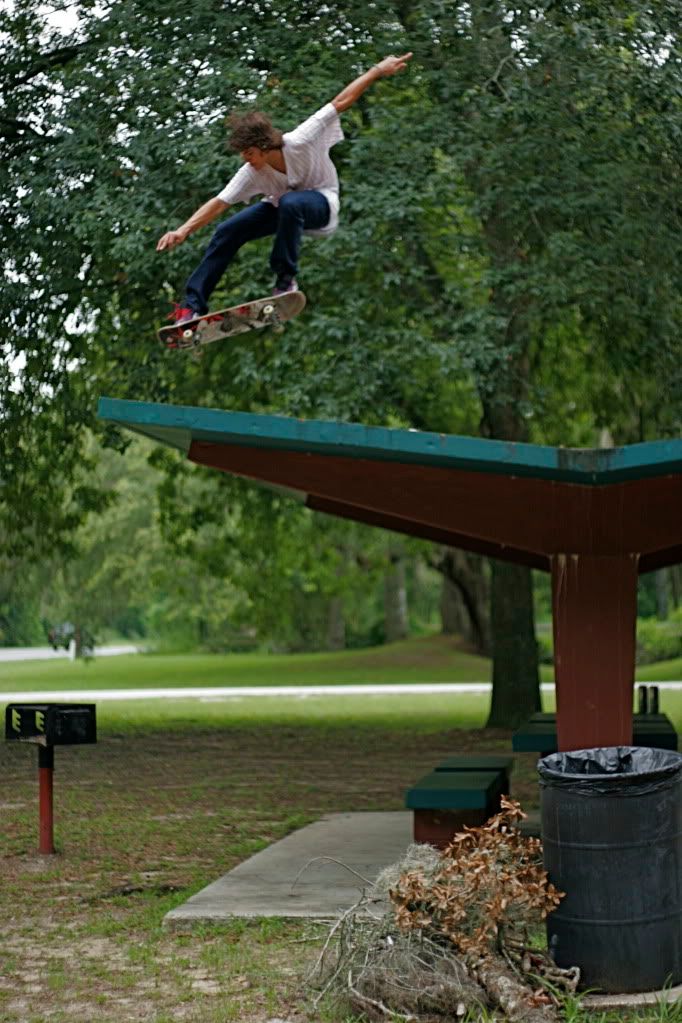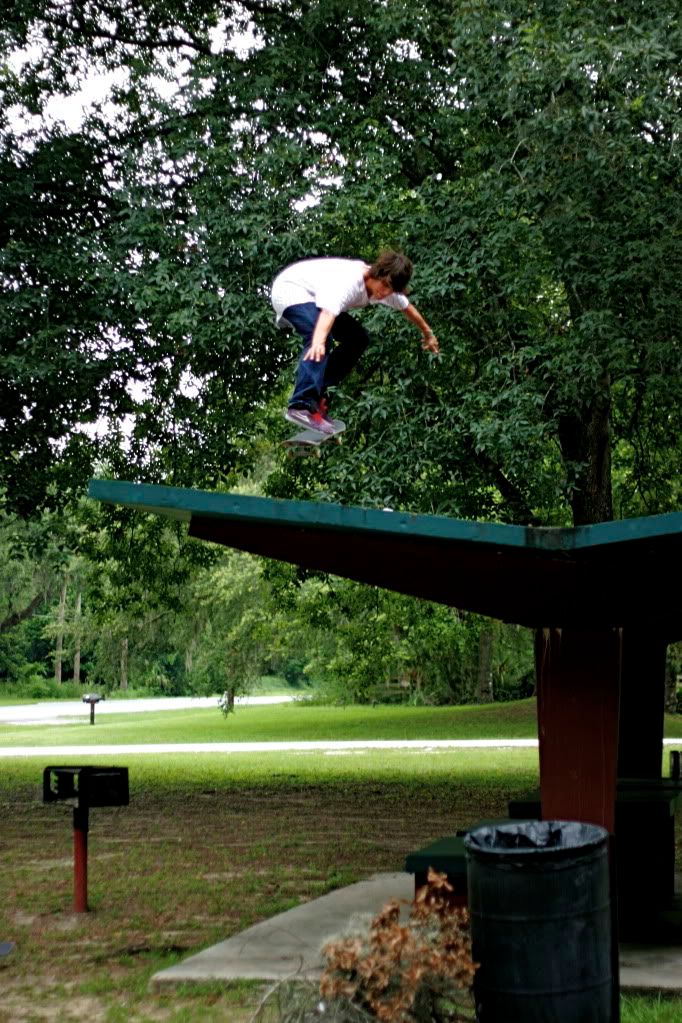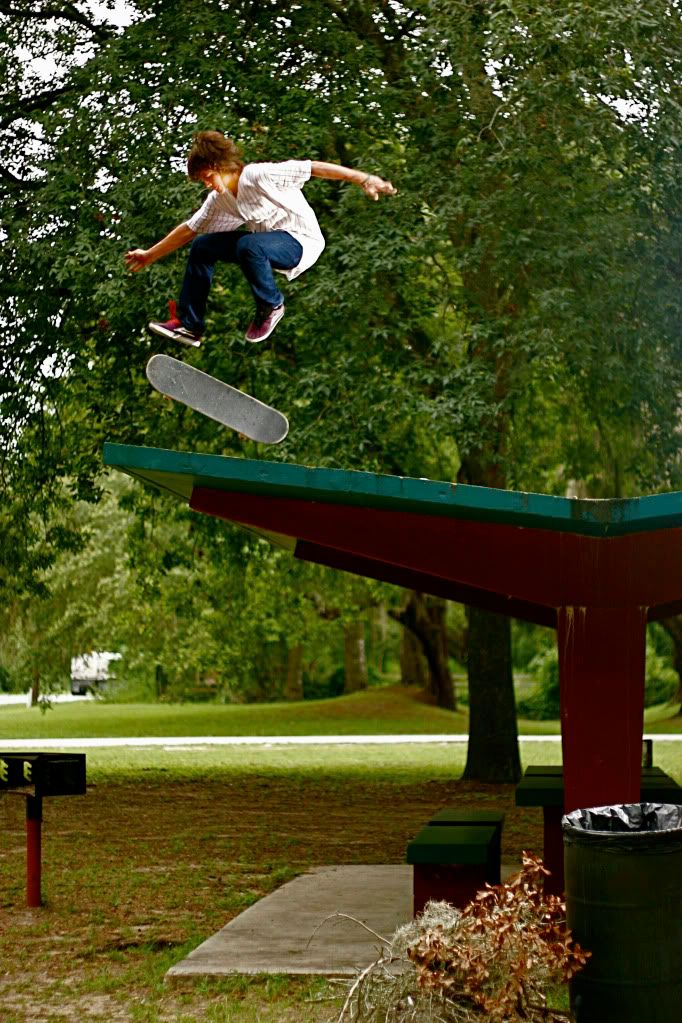 Totally a land, it just looks a little uncomfortable. Can't really blame them. This was a sketchy scenario.
I came to notice that I always get something cool when I go skate with Ethan.