Porpe decided it was a good idea to hold a demo at the Bushnell Skatepark, which is small, shitty and patrolled by Police who make sure helmets are always worn. I am a resident of Bushnell. My taxes go to fund this. Porpe called back to my desk about a week ago and said "Steve! Bushnell demo September 4th. You down?"
"Are you sure about this?" was all I could think of.
"Yeah, it'll be a good one."
"If you say so."
Also, I ordered an adapter cord for an off camera flash and paid $12 extra for it to be at my house at least 2 hours before the demo. According to UPS, for some reason the box was "rescheduled" for a September 8th delivery. Way to drop the ball, B&H Photo.
Addendum: This is an e-mail I got from Henry Posner, Director of Corporate Communications about my cord's late arrival: "We appreciate your purchase and understand your frustration but no one from B&H dropped anything. We received and shipped your order 9/2 for delivery 9/4. It was UPS, not B&H, which rescheduled delivery. The s&h fee originally applied to your transaction is being refunded to you in anticipation of our getting a refund from UPS. Under the circumstances I think it's reasonable to ask you to modify your comments. Thank you."
Pretty cool.
With that being out of the way, we were off to the woods for a demo.
Jereme Knibbs, back lip around the corner
Dylan Perry, back lip on the "so bad it's good" ramp at the park: a launch ramp to picnic table
Ian Gow killed the demo after working in Innetech all day. Kickflip to fakie over the channel
Body, the urbanite, in the woods
Product toss!!!!!!!!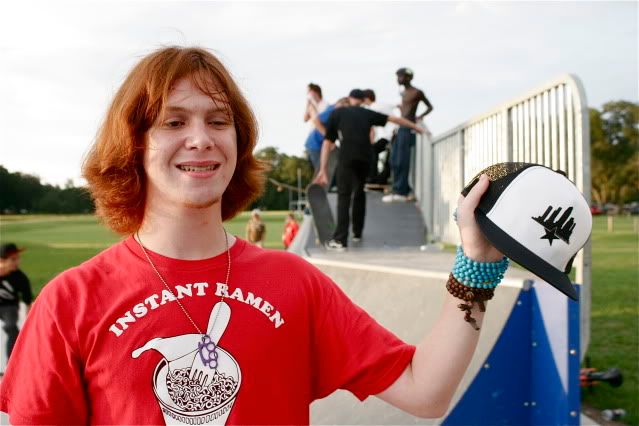 Carrot Top came through for the demo so Porpe hooked him up with a hat
Hyped hicks
Than, later at Logan's...TRAMPOLINE!!!!!
Body put on a bouncing demo
Tommy went for the big guns with this backflip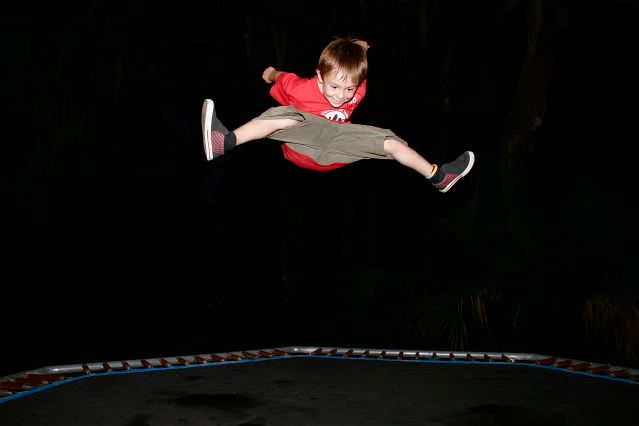 Young bucks got in on it too
Pat couldn't resist either
Then, RayRay followed suit
Logan got one of her hunter friends to hunt and smoke a wild hog for us. Awesome
After all that, Jereme decided he wants my job and took the camera. I now present:
J. KNIBBS: artist'e.