We were supposed to go to Atlanta for a long weekend trip with the illustrious Gator Board Shop team. But since those bothersome floods came through and ruined our fun, not to mention many peoples lives, we had to pick another option. We ended up on a little Orlando/Daytona adventure.
First spot was a ridiculous gap in the tourist part of Orlando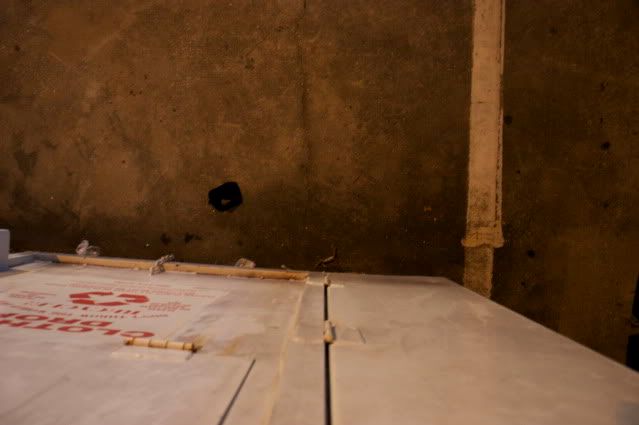 Had to get on a clothing donation box for the homeless to get the angle. It was okay I guess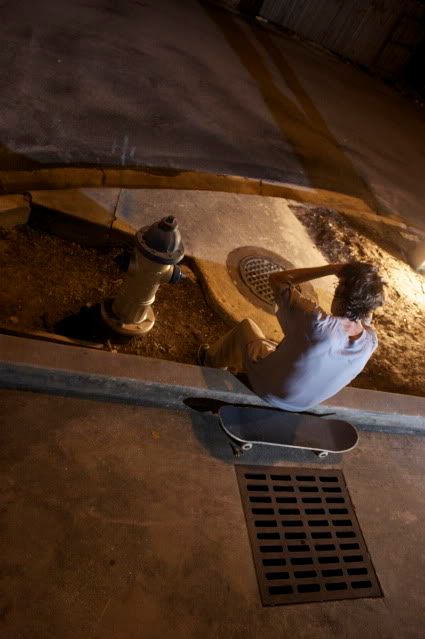 After a long battle and some stress we just left. No point in blowing your load on the first day of a trip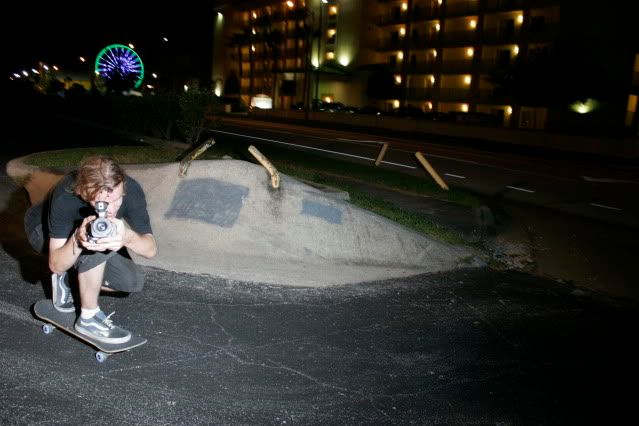 Frank was injured so he was filming the whole time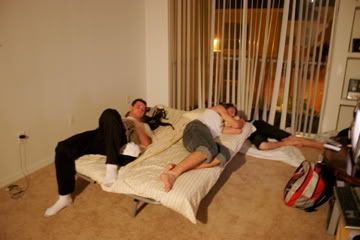 The travel budget on these Gator trips is pretty extravagant
The next day...
I guess you could call them and see what's up. Practical graffiti in Sanford, FL
Sam Bianchini, back smith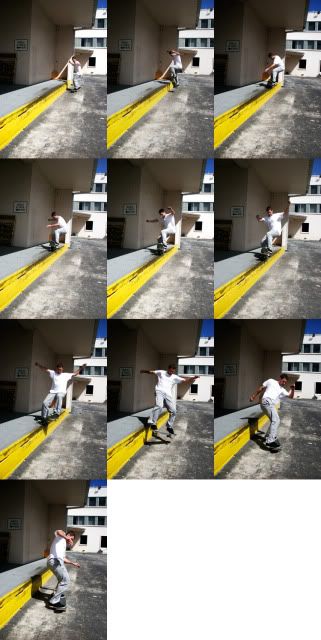 Brandon Knowles got a couple tricks
It was sweltering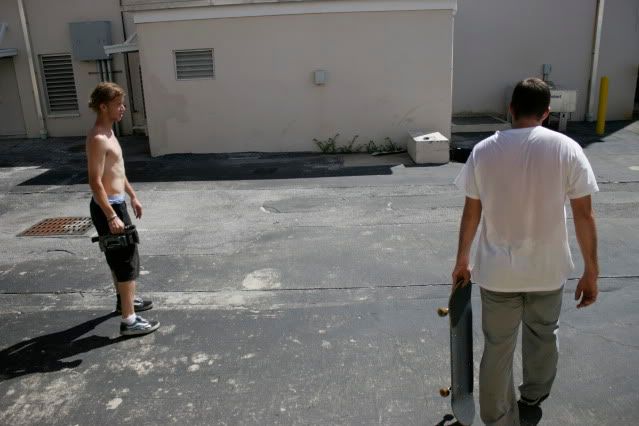 This is when we decided to just go somewhere else
So we went to New Smyrna Beach, and skated my favorite ditch ever. It was even hotter out there for some ungodly reason
Sam still ripped up the hip though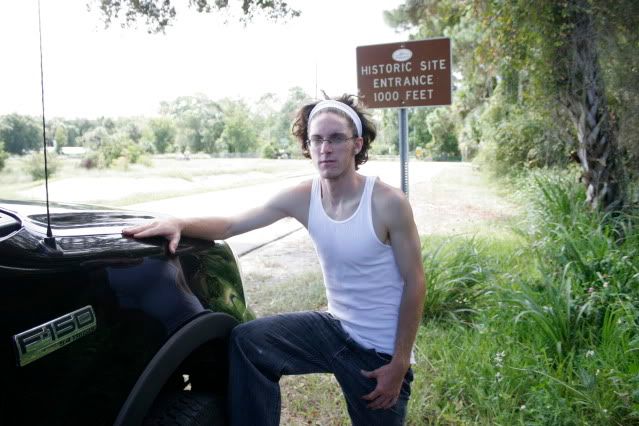 Tall Tee, accessorizing
Then we didn't manage to get any more photos from then on until nightfall
and we still didn't get any skate photos
So we went back to Orlando, but not before Tall Tee got a new Myspace photo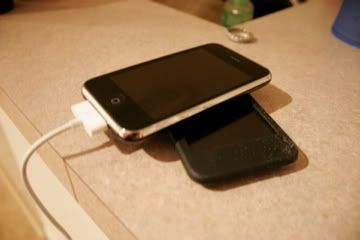 It was an Apple trip
The next day...
We got over our case of the over its and went skating in Orlando. The plan was to just go back to the home base of Tampa but we ended up finding some cool stuff in Orlando, even what we want to think is a new spot
We got something much cooler, but you know, it can't be blogged, at least not yet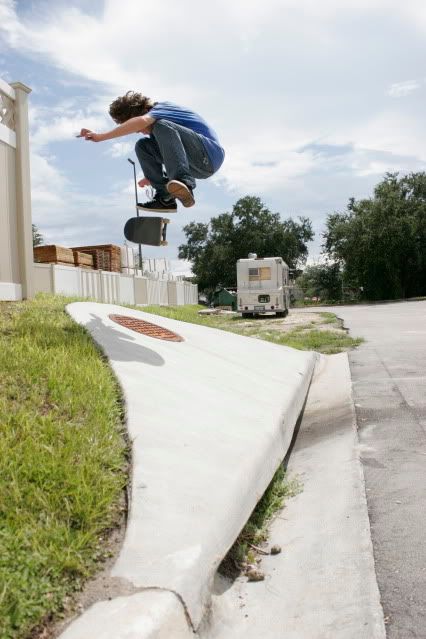 John got some tight stuff on the trip, including this frontside flip over the manhole cover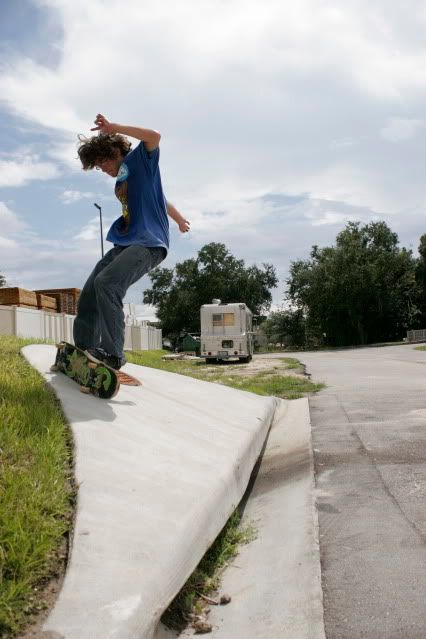 But he had to work for it; this slam sounded as bad as the bottom photo makes it look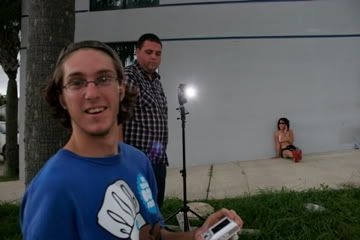 So John became my photo assistant and picked up second angles the rest of the day
Thanks for an adventure, Gator homies. See you next time!