Had a pretty productive Monday.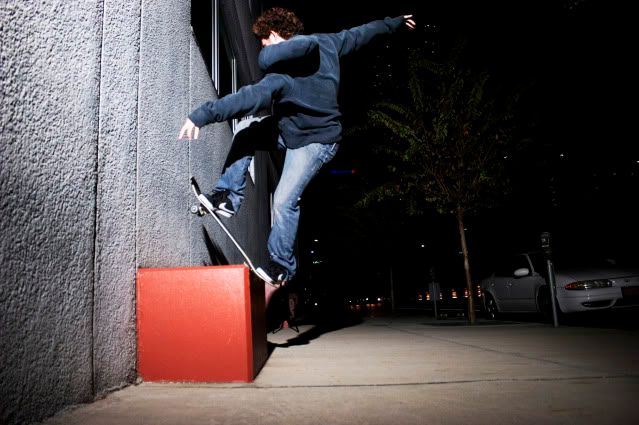 Just trying to get a photo after work, coerced Pyro Sierra into a trick on the ledge. He suggested front blunt slide. Perfect. Sorry my other flash didn't go off. Ugh.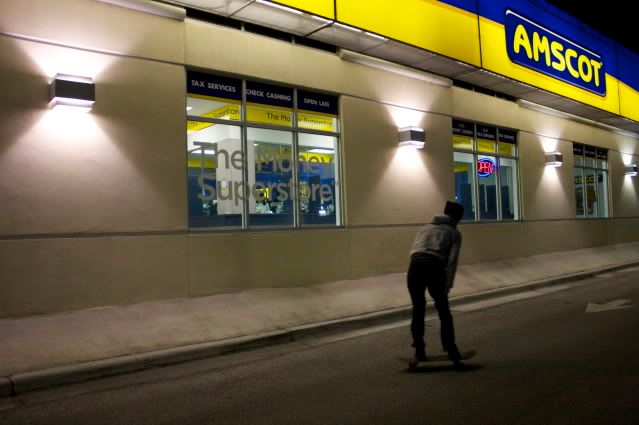 Then, onto the much neglected Amscot bank to wall of Industrial Tampa.
Jereme had no problem taking care of business on it.
And Piro was more interested in the gap beside it.
Meanwhile, back at the Park...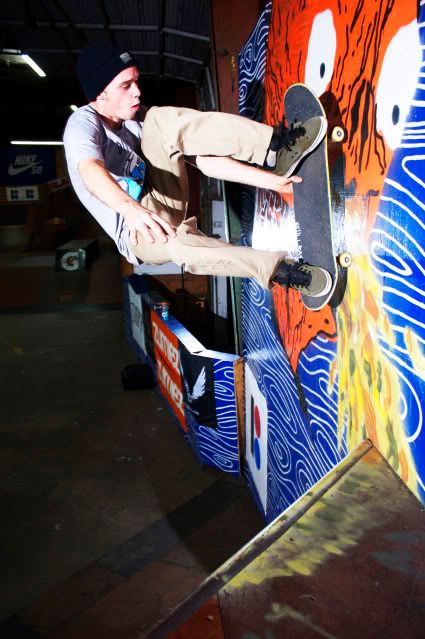 Jacob was taking his wallride yank out to fakie's to Neckface's fine art.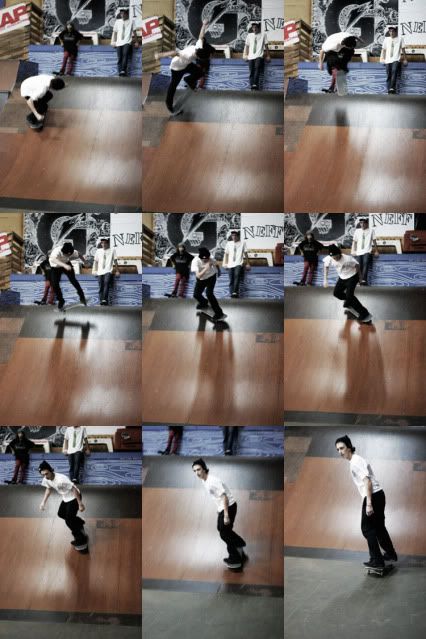 Jereme was big spinning.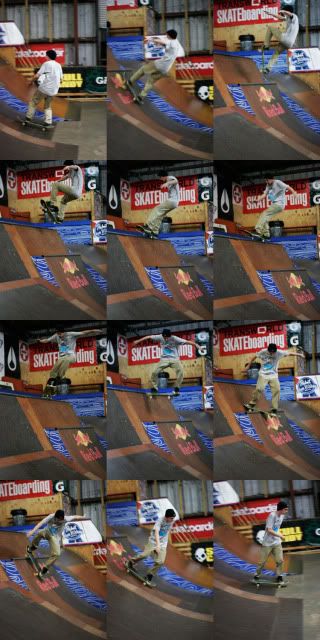 Jacob was slaying the quarterpipe to wall.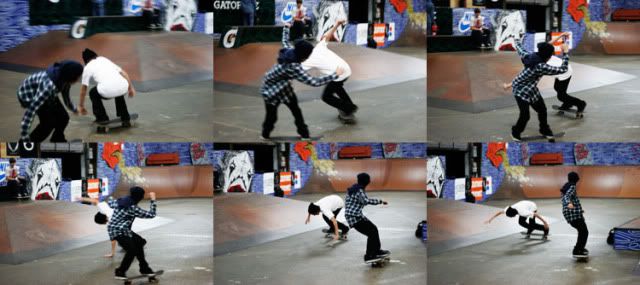 Jake Hall and Jereme were working on a doubles routine.
Jacob was steppin' up his rail game.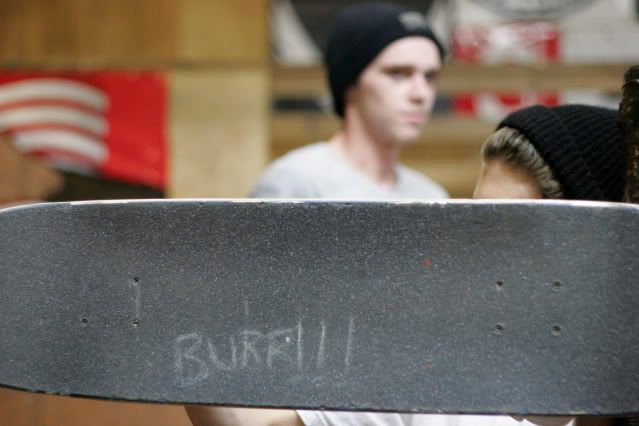 Since our favorite rapper, Gucci Mane will be incarcerated for the next 11 or so months, again, we decided to give him a little shout out to let him know da skreets of Tampa still got his back. FREE GUCCI!!! GUCCIMANIA!!! BURR!!!