Schaefer and Nick Halkias hosted a small get together at New World Brewery a few days before Christmas. George Daher and I'll Fight Anyone! played sets, old friends caught up, people made new friends, good food was enjoyed, as was New World's staggering beer selection. Thanks for a fun time everyone. See you next year and have a great new year!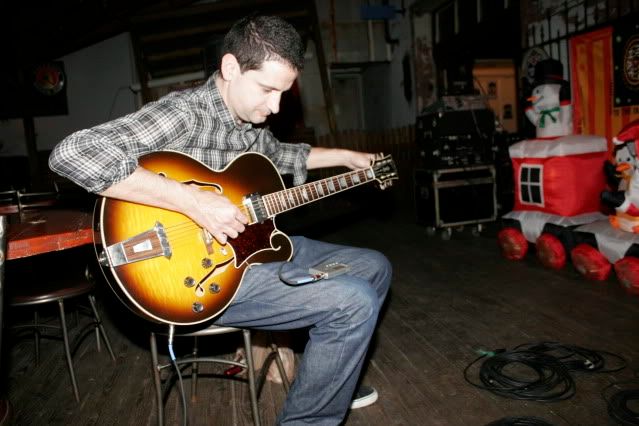 Edwin warming up for the I'll Fight Anyone show.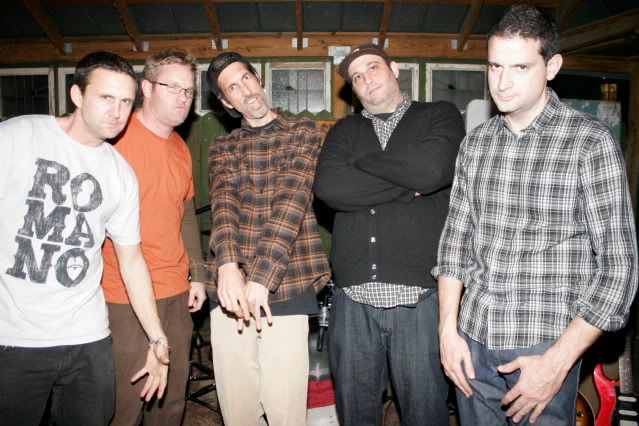 The usual suspects.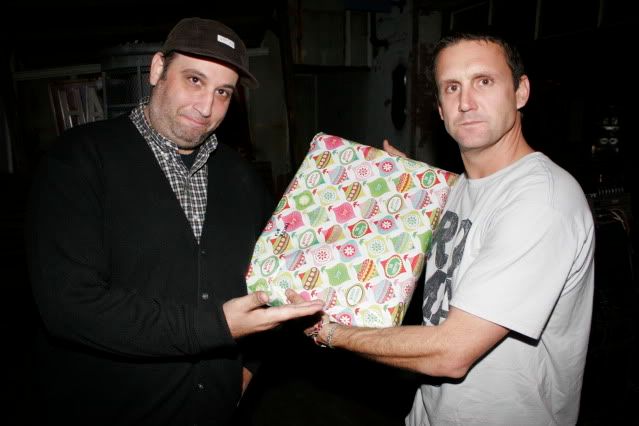 Nick Halkias was festive and giving out presents. Thanks, Nick.
Family affair.
Rocking can start early in this circle.
Jorge snuck in a few snare taps while big boss man wasn't looking.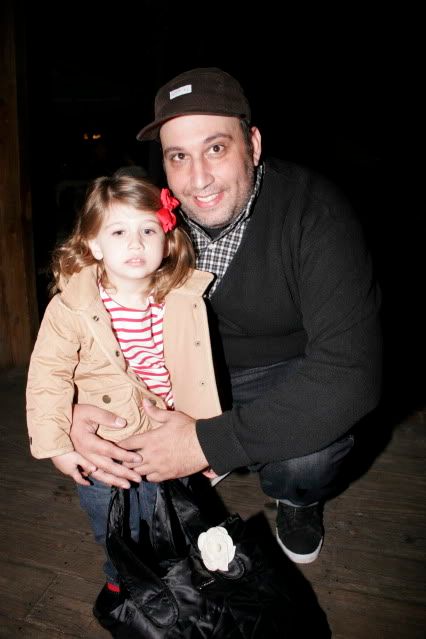 The Halkias'.
The Frosty's.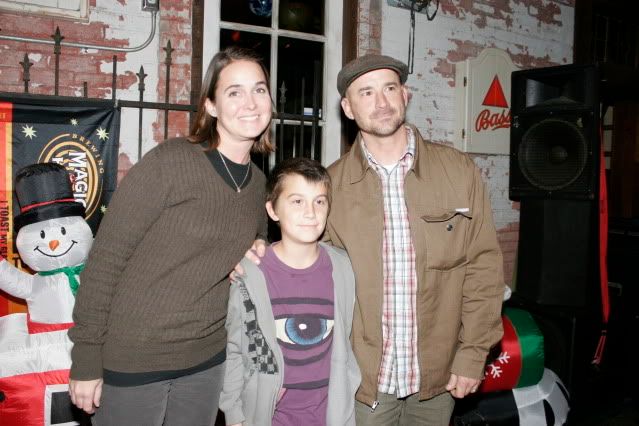 The Frazier's.
Nick Halkias and Mike Frazier.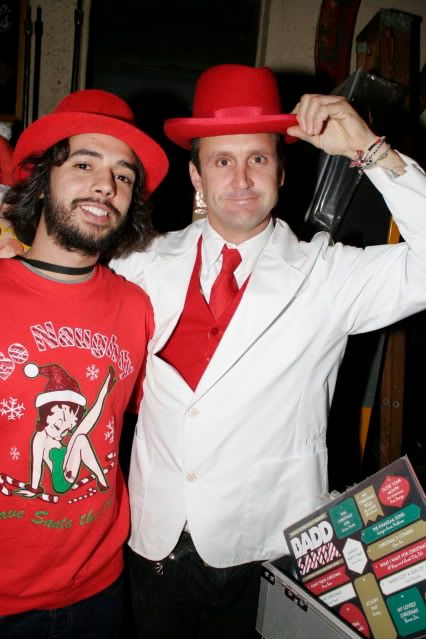 Jorge and Schaefer.
Dapper Kevin Sullivan.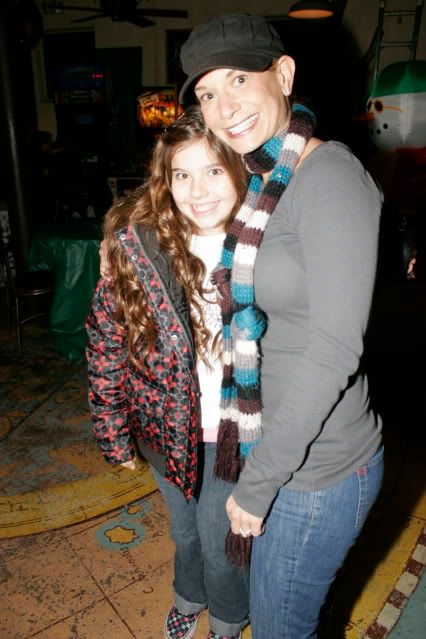 Jenna and little Sullivan.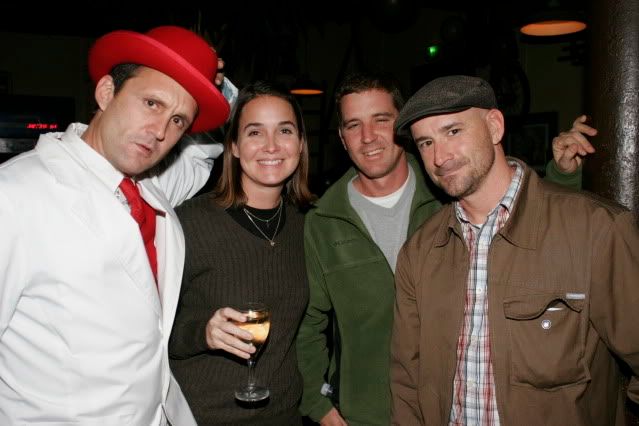 Old friends.
Iowa's Justin Ryan, who's now stuck with us whether he likes it or not. Welcome to the club my friend.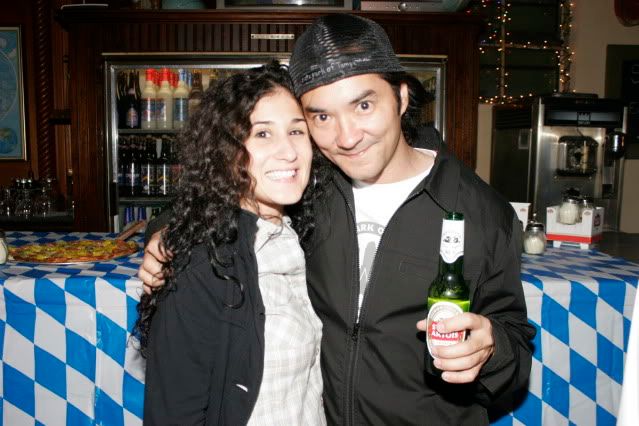 Rob and Brittany were having a blast.
Justin with the Clements'.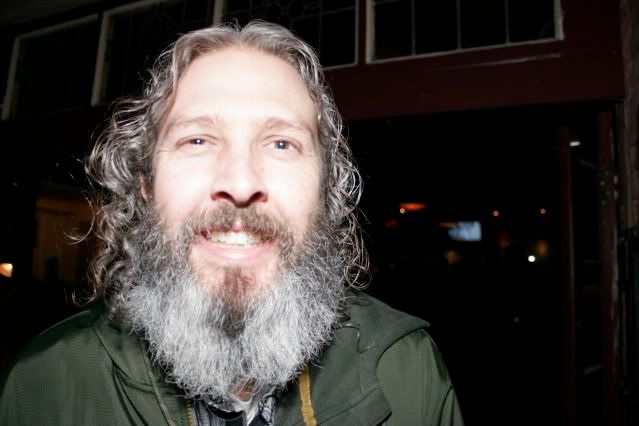 Donnie was feeling festive.
Edwin and Schaefer.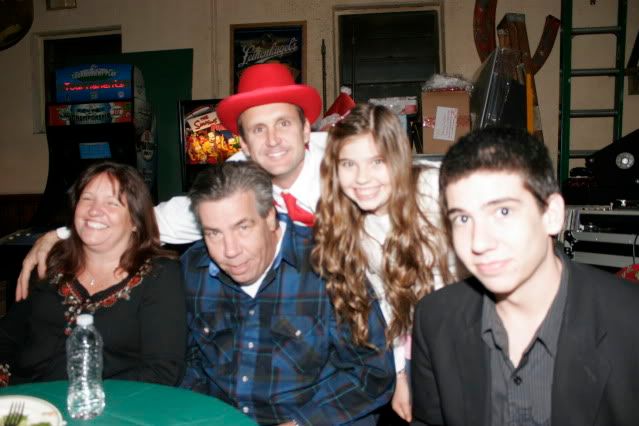 Schaefer and The Sullivans.
Bros from way back.
Clay and Laurie Montgomery.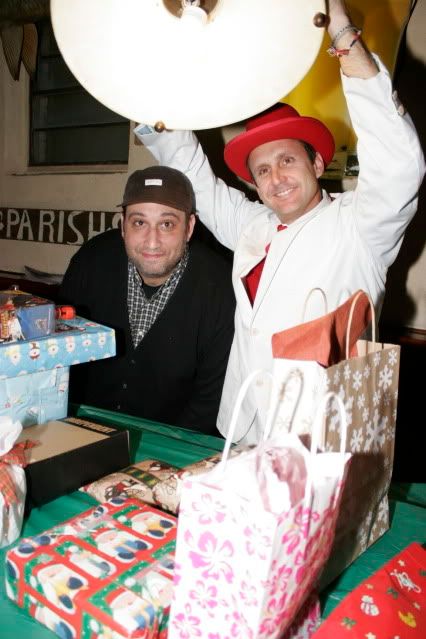 Present time!!!
Maria Halkias got a Minnie Mouse doll.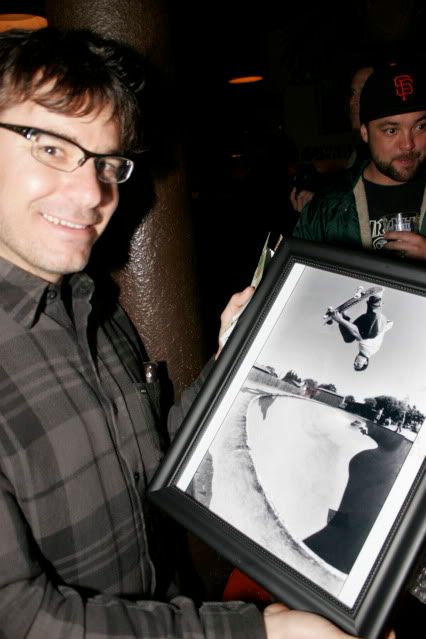 Clem got a really, really awesome gift. A Jon Humphries print of Lance Mountain that hung in the art show Lance, Neil Blender and Ray Barbee did in Tampa a couple years ago. I'm jealous.
Baby Black Snake got awesome gifts, too.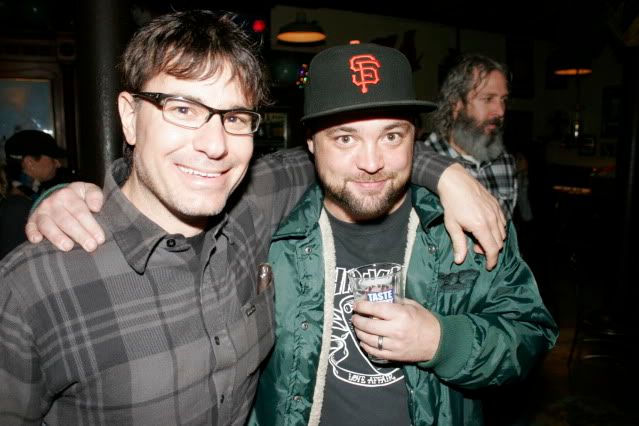 Motorcycle bros.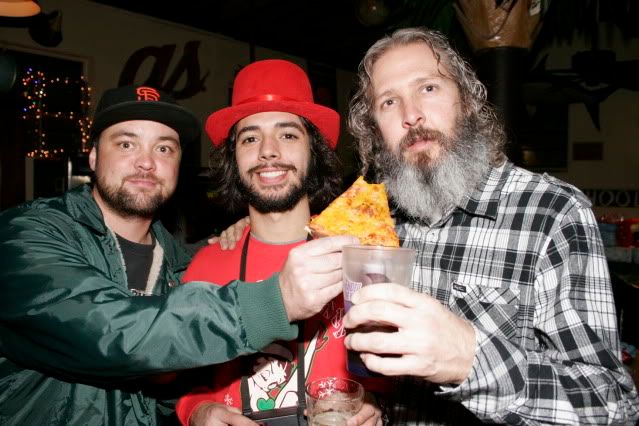 SPoT squad.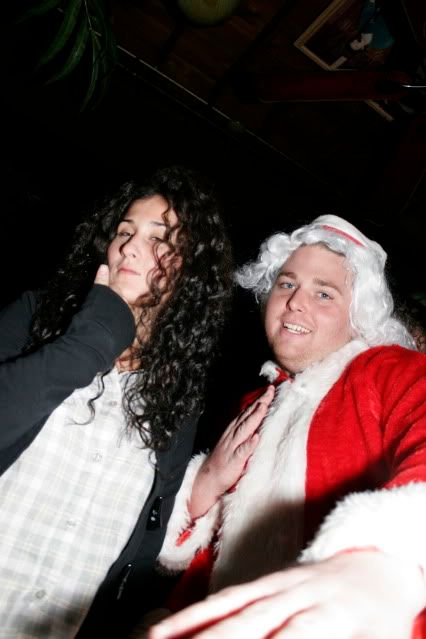 Brittany showes me how to model real quick. I'm currently pursuing it on the side.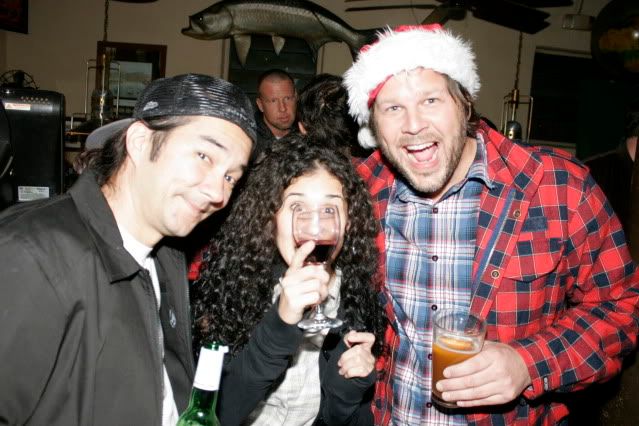 Barak and Robanny.
GIFT EXCHANGE!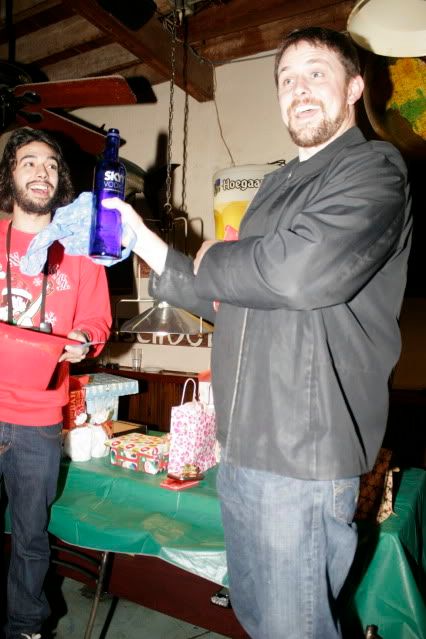 Nothing says Merry Christmas like Vodka.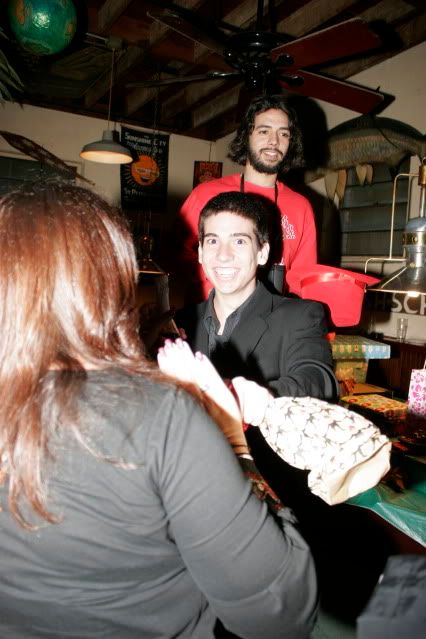 Kevin Sullivan got a bottle of Champagne...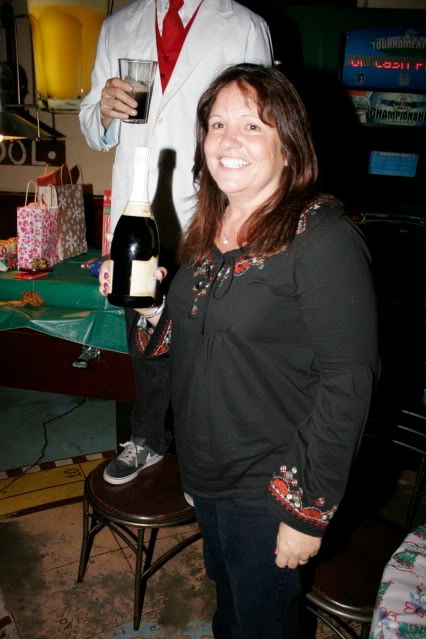 Quickly confiscated by Mom. "He'll get it back when we get home," she declared.
Indy pool ash tray/key tray.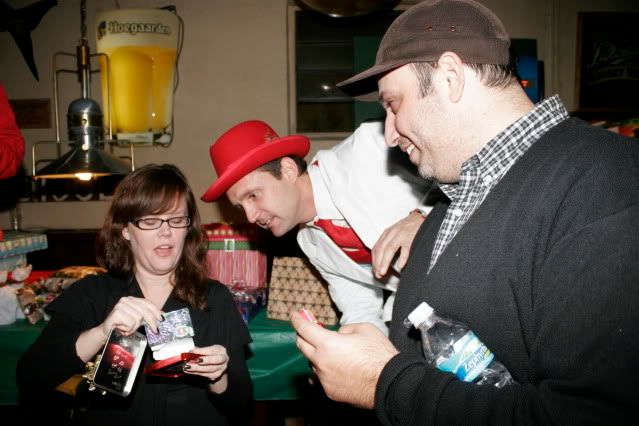 Nick may have gotten his gift taken away, if it weren't for her getting the same thing.
Schaefer went Radio Raheem for a sec...
Clay got a sick Polaroid package.
Awesome Free Bird shirt. Play some Skynyrd!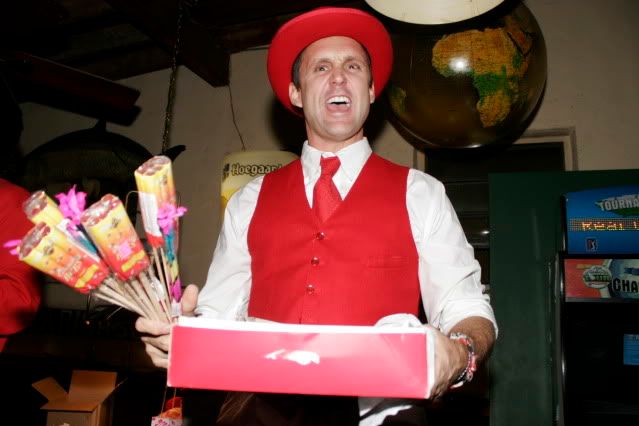 I'm surprised he didn't shoot them off in the bar.
Cold weather friendly gear.
Baby Black Snake was transformed into a Mexican wrestler during the gift exchange.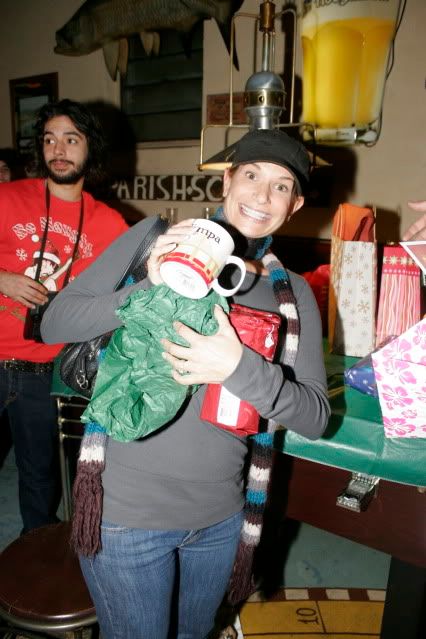 Clem was so stoked Jenna won coffee.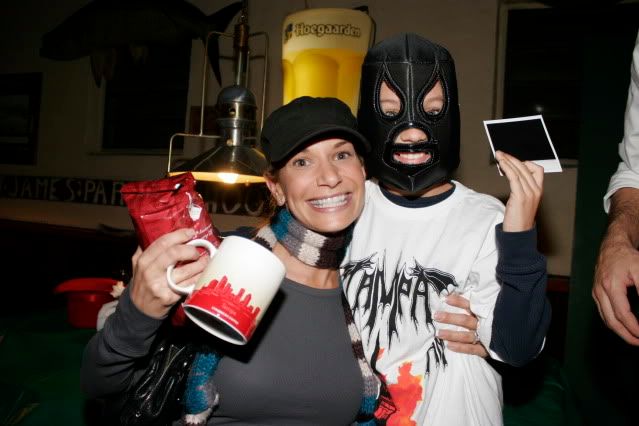 She almost took the mask. Who could blame her?
Rob came up on some sweet blueberry wine.
Big Al!
OG's.
During George Daher's set.
Totally awesome.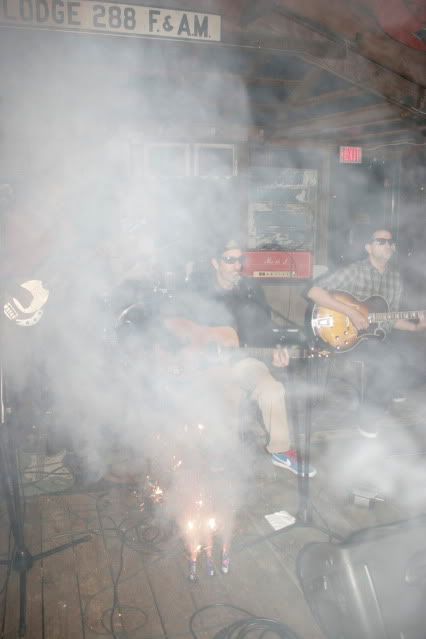 Then, I'll Fight Anyone! took the stage, complete with Pyrotechnics.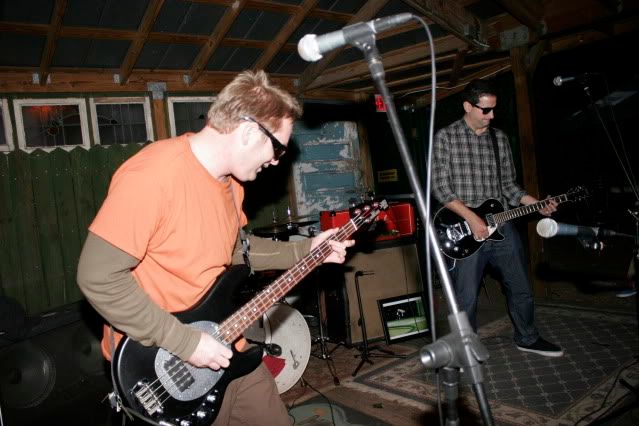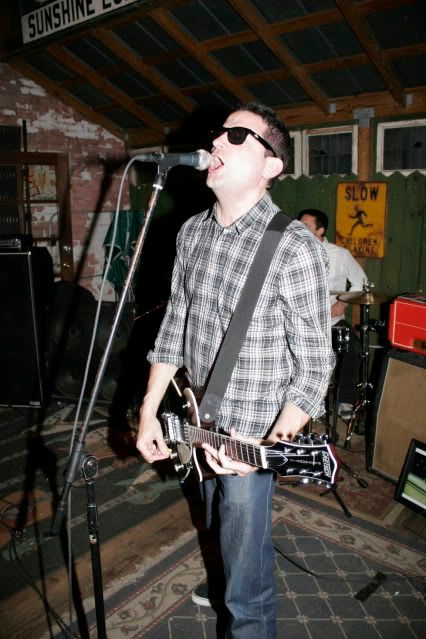 Rocking.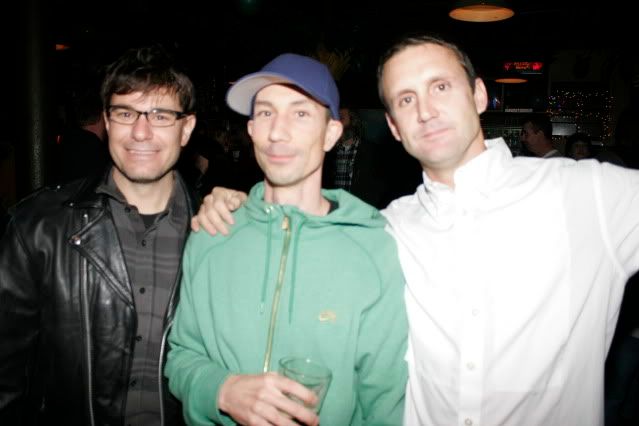 Clements, Jerry "Black Snake", and Schaefer.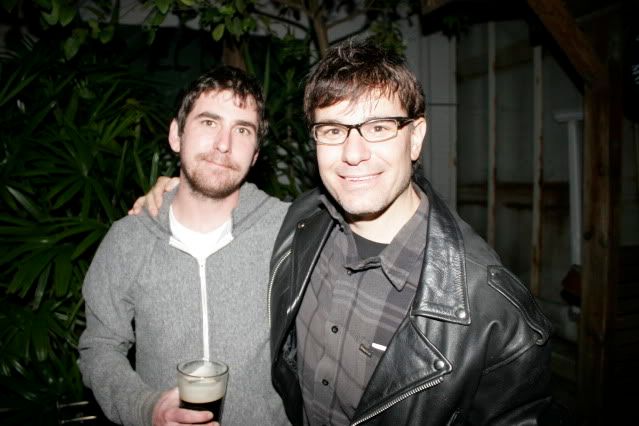 One last photo to end the night...
Merry Christmas!!!